I attended an agency event this past weekend and decided to put a little extra effort into my styling. I wanted to channel a more vintage feel with my look so I could wear a very particular pair of heels that I love.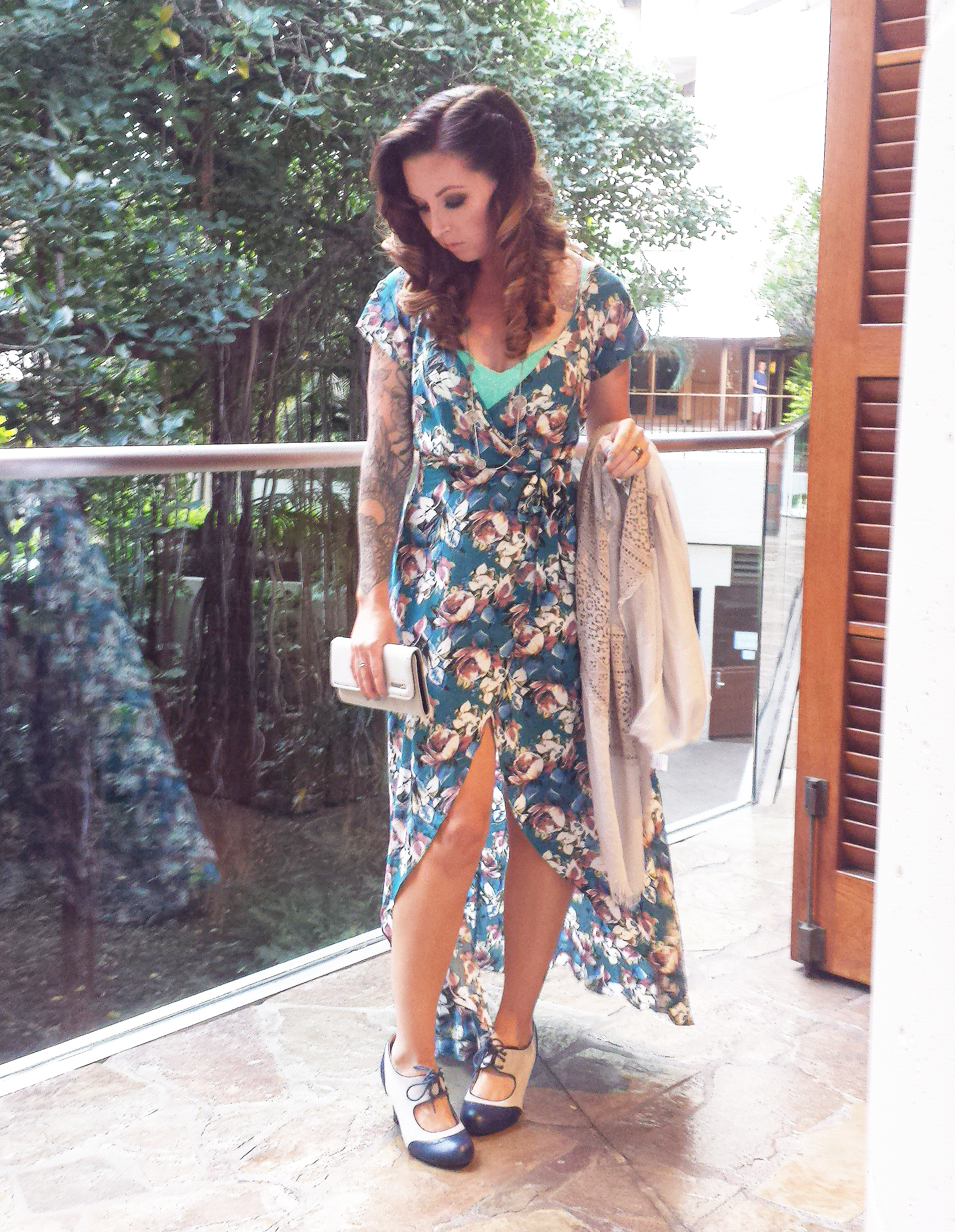 This post contains some affiliate links.
I originally bought my heels at ModCloth and unfortunately they are now unavailable. But take a look at this post regarding these beauties. Search around and you can probably find something similar.
The dress is from XIX Palms and can be found here. As of right now it is sold out but who knows, by the time you read this it might be back in stock. The dress is very flowy and tropical. I needed to place a few strategic safety pins so that I didn't let anything slip but they were concealed well within the floral pattern.
The wallet/clutch I found in a pinch and although it is more wallet than clutch it fit my phone and IDs perfectly! It worked with the look and I know that I will be able to use it again.
I put together a similar look showcasing two other XIX Palms wrap dresses. Check out the pairings. Links are included for each piece below.
---
---
I love retro styling and would wear it everyday if I had the time and talent to do so. For this look I had a lot of help from a wonderful Hair Stylist and MUA. Check out Racyne Sugai at Sassarella. She is really amazing. You can also follow her on Instagram here. Aloha!