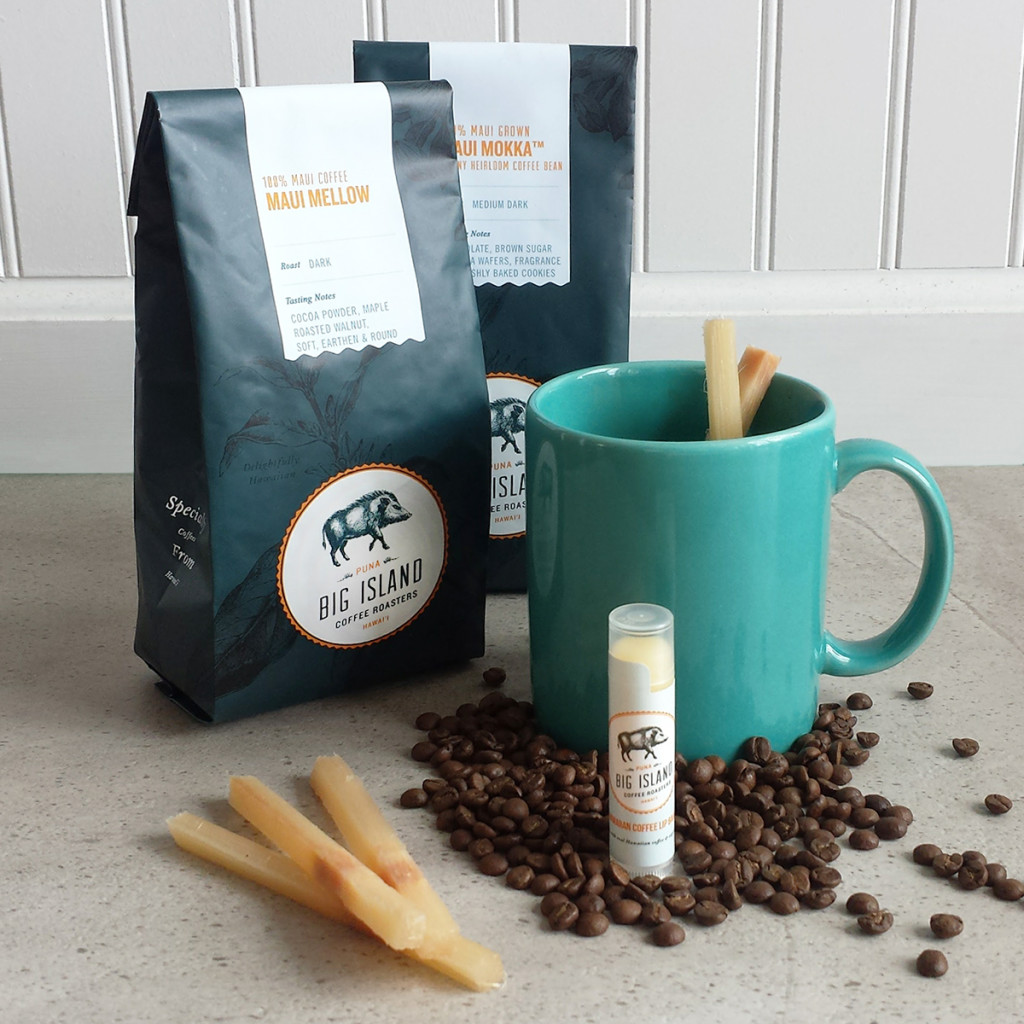 Aloha Lovely received this box complimentary from Hawaii Coffee Tour (in a box). This post may contain affiliate links. All opinions are our own.
There are subscription boxes out there for everything nowadays. Makeup, snacks, books, leggings, you name it. They are great for monthly surprises delivered right to your door or as unique gifts to fulfill pretty much anyone's interest. I came across Hawaii Coffee Tour (in a box) and was instantly enamored with the idea. First, I love coffee. Second, I love Hawaii. And even though I do live on Oahu, there is something fantastic about having someone else curate your next caffeine fix.
I was fortunate enough to sample January's box which included:
Puna Big Island Coffee Roaster's Maui Mokka (whole bean)
Puna Big Island Coffee Roaster's Maui Mellow (whole bean)
Puna Big Island Coffee Roaster's Hawaiian Coffee Lip Balm
Hula Girl Foods Sugar Cane Coffee & Tea Stirrers
So not only do you get freshly roasted coffee beans delivered to your door each month, but also other coffee inspired "accessories". It is truly a coffee lovers dream, with a tropical twist.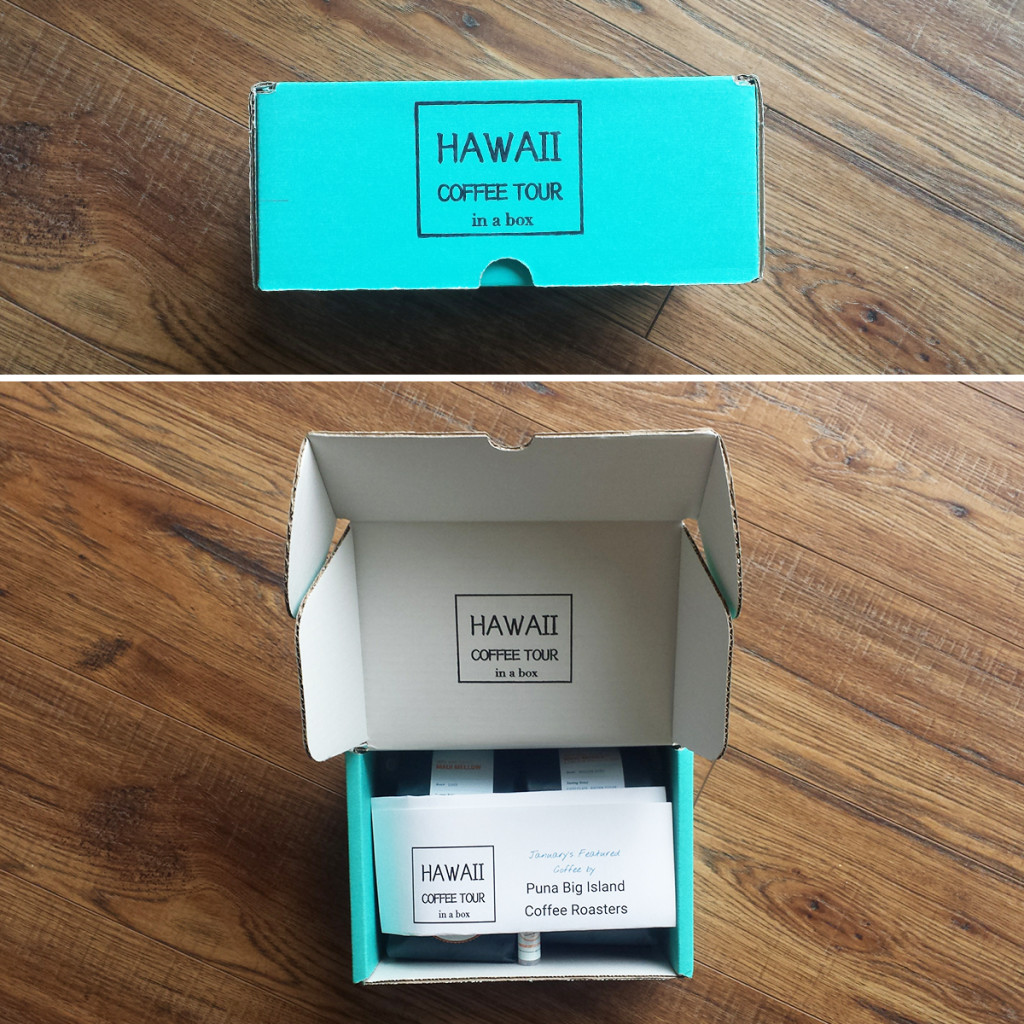 Everything comes packaged very neatly in a vibrant teal box. Also included is a sheet of paper with information on the featured coffee and space to include a note if you plan on gifting the box. I should also mention that they only send whole bean coffee for the best flavor retention. If you don't have a grinder, I recommend investing in an inexpensive option, like this one Mr. Coffee 12 Cup Grinder.
Even though it is an extra step to getting your brew, I love the amazing aromas released when grinding whole beans. It adds to the experience of enjoying your coffee. And forces you to slow down a little bit, which really doesn't hurt.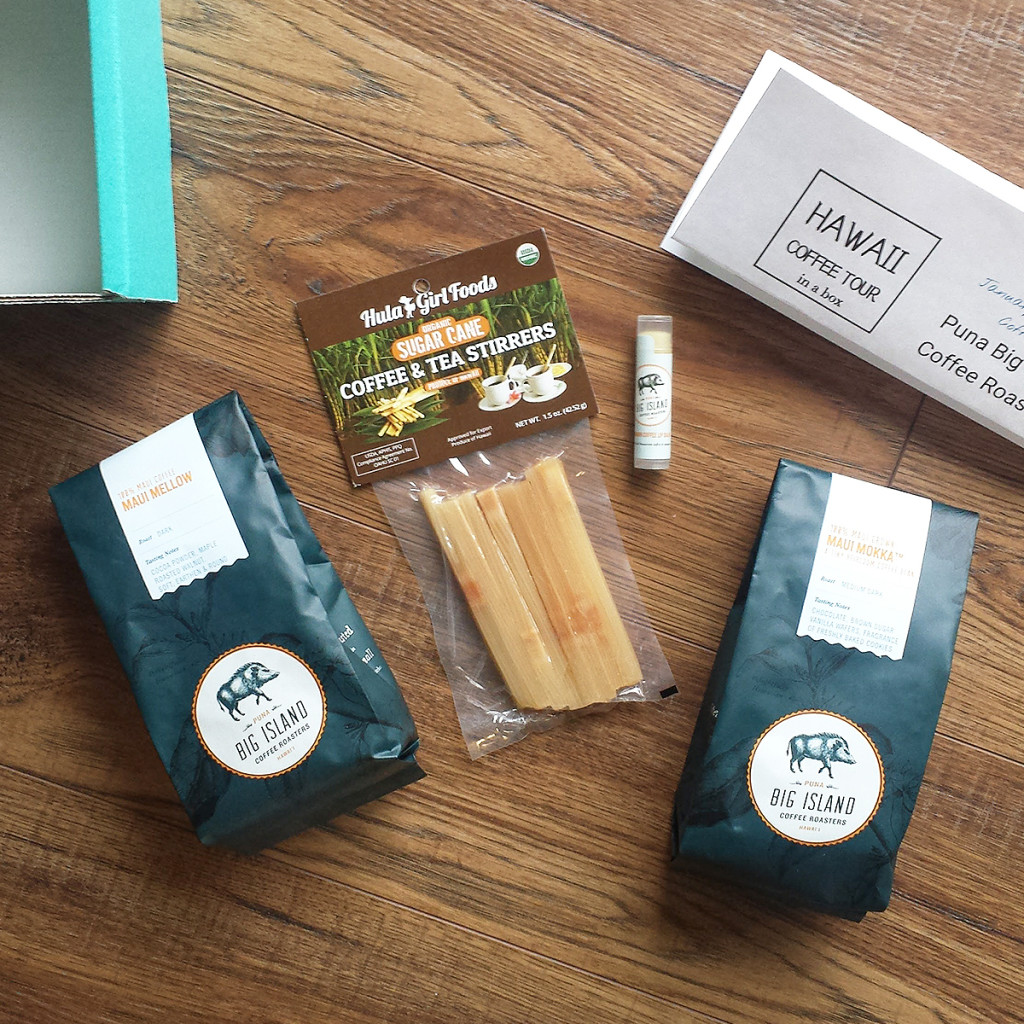 I really enjoyed the two Maui blends from Puna Big Island Coffee Roasters. They were both smooth with unique tasting profiles ranging from vanilla and honey to chocolate and brown sugar. The quality of the beans is obvious, this is not your average cup of joe. I also loved the organic sugar cane stirrers! I have to admit that I do sweeten my coffee with a dash of creamer, so adding an additional bit of sweet was the icing on the cake (or coffee mug?).
And last but not least was the Puna Big Island Coffee Roasters Hawaiian Coffee Lip Balm. I was pleasantly surprised that this balm did not have an overpowering coffee scent. It was very subtle. It felt luxurious going on and lasted longer than any other lip balm I have! It must be all the amazing ingredients: organic macadamia nut, coconut, kukui nut oils and roasted Puna coffee! What a treat.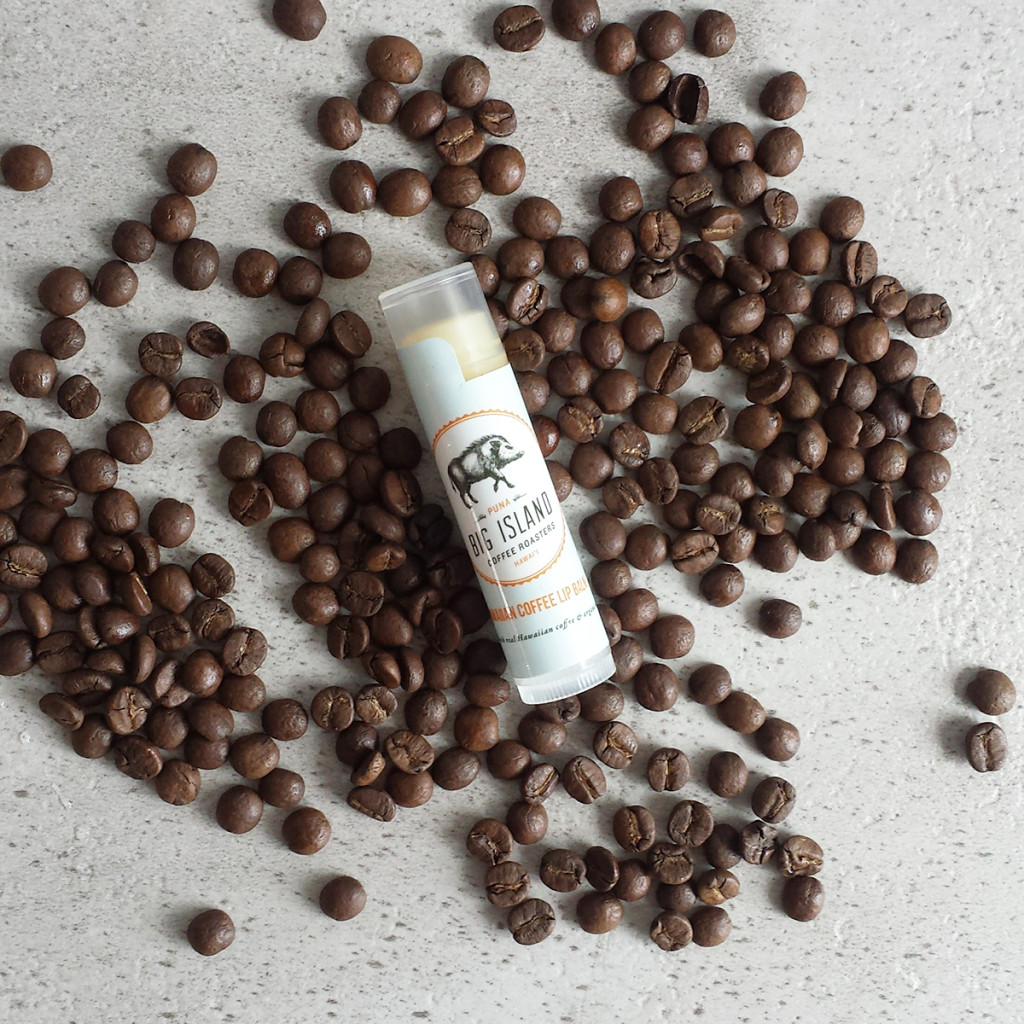 All in all I absolutely think Hawaii Coffee Tour (in a box) is a great subscription box option. You can subscribe month-to-month or prepay for 3 or 6 months to get a discount. I think it would be a great gift for a coffee lover as well. If they live in Hawaii and especially if they don't. Hawaii is known for amazing coffee and now it's easy for anyone to get a taste.
Check out more information and how to get your own Hawaii Coffee Tour (in a box) here.
Aloha!