I finally made it out to the new International Market Place located right in the heart of Waikiki. What was once host to many, many local vendor kiosks selling touristy type items (i.e. tee shirts and tchotchkes) has been transformed into an upscale shopping venue.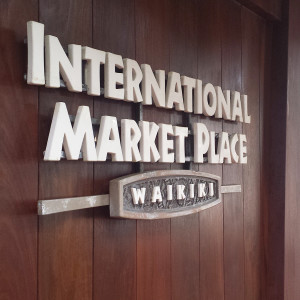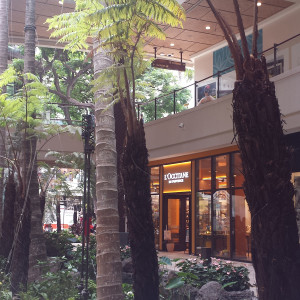 There are three levels of shops and restaurants that give off a high-end vibe without feeling stuffy. You feel welcome (even if your wallet doesn't) and just walking around the newly renovated space is a pleasant experience.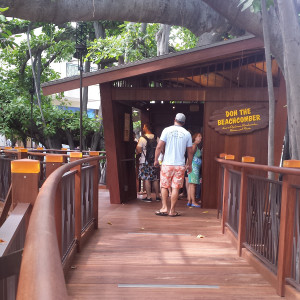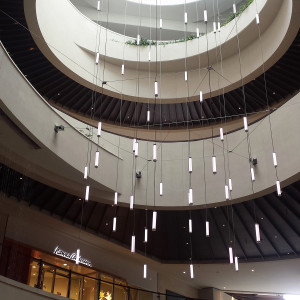 We wandered around a bit but didn't have a chance to grab a bite at any of the restaurants. Next time for sure. Here are a few highlights I wanted to note.
They preserved the original banyan tree (planted in 1850) and added an elegant treehouse that pays tribute to the history of the land through an educational display.
3 story water wall, a really gorgeous feature.
Rocking chairs and other comfy seating areas to rest.
Entertainment stage and garden area.
Larger parking garage that tells you the number of spaces available on each level (cool!)
Validated parking when you spend $10 (easy to do even if its just buying a few drinks at the ABC store)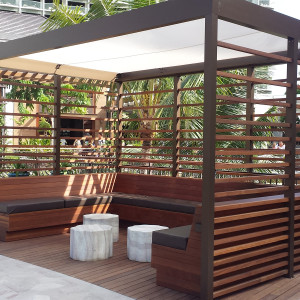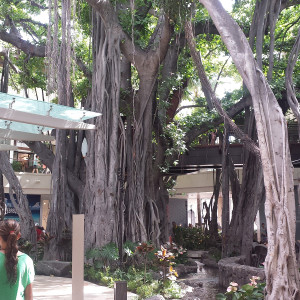 Overall I enjoyed the new International Market Place. It mixes in well with other Waikiki shopping areas while defining its own space as unique. I look forward to the addition of even more stores and restaurants. Learn more at http://www.shopinternationalmarketplace.com/