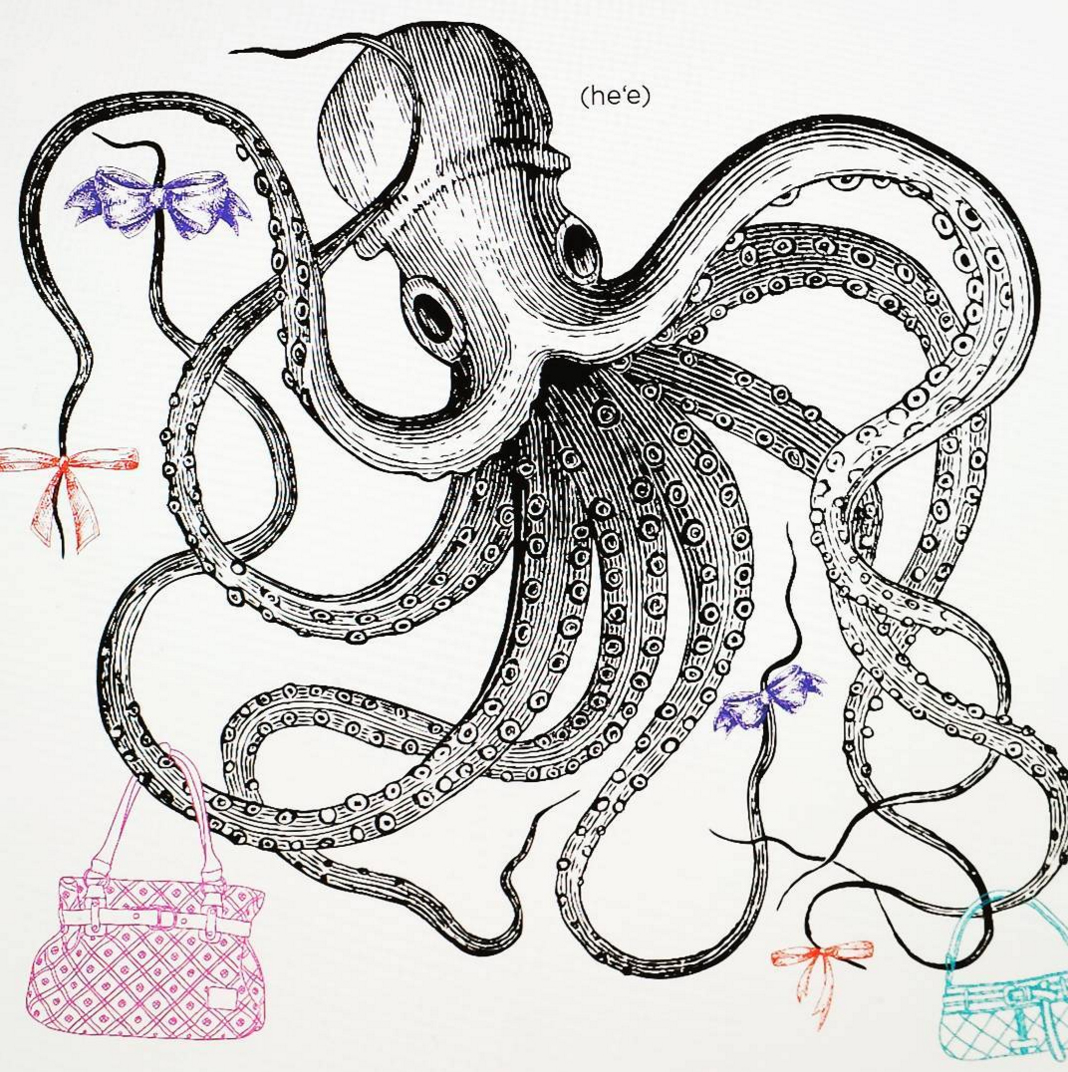 Rejection. Part of the reality of being in a creative position. We create and a lot of the time our efforts are rejected. Maybe the creative isn't inline with the strategy or perhaps the client just doesn't like the color purple. (my fav) Regardless we are often tasked with creating over and over and over until we "get it right".
This is where we as creatives can often produce work better than we could have imagined, or on the other hand, turn around something that doesn't quite meet our expectations. Alas, we are left with abandoned ideas that we just might have been fond of.
This quirky illustration above is just one of those creations. I swear that I will someday get this on a tote bag or perhaps a tank…even if just for myself, to wear with a strange sort of failed design pride.