This post may contain affiliate links. This means that Aloha Lovely may receive a small commission if you decide to purchase any of the linked products or services. Please know that we only recommend products and services that we personally use and trust. Mahalo.
I had a hard time coming up with the title for this post. I've been wanting to write about Poshmark for a while now to share my experience and how I use the platform. I am by no means an expert, nor do I want to be. I can't even remember how I came across Poshmark in the first place but it was around the same time I started to get back into blogging, so maybe 18 months ago.
Now there are people on Poshmark that make a living using the platform to sell. It's their daily business and they are serious. The intention of this post is really just to share the perspective of a very causal user. Maybe you've heard of Poshmark but haven't signed up. Or are wary if it's a legit place to sell your stuff. Hopefully I am able to answer some of those questions and more.
Use referral code julieestrella to get a $5 credit when you sign up.
First of all, I love the platform. Whether you want to buy or sell it's pretty easy to get started. I started as a buyer. I love thrift shopping and Poshmark is kinda like an online version of heading to your favorite second-hand shop. There is a wide variety of stuff ranging from basic brands to designer fashion. It's also a great place to comparison shop against other sites. Just like a local thrift shop, you never know what you'll find.
BUYING
Here are a few of my favorite buys from Poshmark.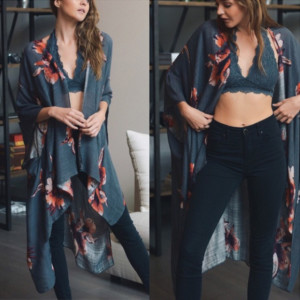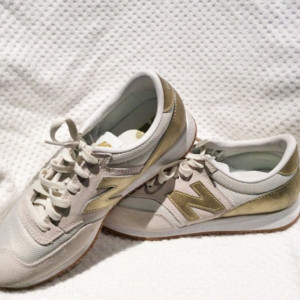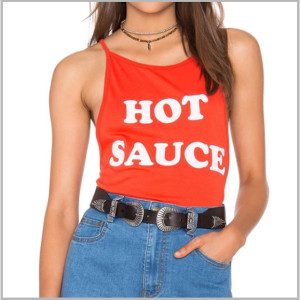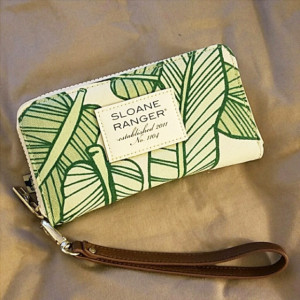 So you can see I've made some happy purchases through Poshmark. Those New Balance sneakers were listed on J.Crew for $85. I got them on Poshmark for $35 and they were brand new! Another cool aspect about Poshmark is that you can place an offer on an item that is lower then the listing price. It doesn't mean that the buyer will accept it but it's usually worth a shot!
But remember what I said a half second ago about comparison shopping? Ok, well here is an experience I had recently. I found this amazing yellow, boho, floral skirt on Poshmark. See, isn't it awesome? I just had to have it.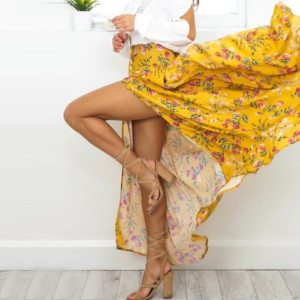 Only problem was, it was listed for $68! I decided to try my luck searching for a comparable option. So I literally copy and pasted the title from the listing and you know what turned up? The same exact skirt listed for under $15! I get it, people are trying to make money but that is a pretty large profit margin! So it really pays to put in the extra effort and do a thorough search. Oh, and btw, I got the skirt!
SELLING
Selling for me has been pretty decent considering I don't have the time or interest to use Poshmark to it's fullest potential. I believe the key to making sales on Poshmark is sharing the heck out of your listings. The platform is set up so you can share you listings to your followers as well as hosted "parties" that are set up in groups. You can also share other users listings. So the more people you can get your listing in front of, the better. So follow as many people as you can, they will most likely follow you back as that expands their reach as well.
The reason I'm not using Poshmark to it's fullest potential is just a lack of time to dedicate to it. I'm already juggling a lot with working full-time, Aloha Lovely and being a mom to two girls. You've gotta pick your priorities right?
Use referral code julieestrella to get a $5 credit when you sign up.
The way I am using it right now is in conjunction with a recent closet purge. I pulled everything out of my closet and put it on my bed, and I mean everything. I went through it all and created three piles: keep, donate, and sell. Because I only have so much time to dedicate to Poshmark I tried to only put brand-name, likely-to-sell items in the sell pile. Next step for me is to actually list those items, one step at a time!
Now when you do make a sale, Poshmark makes it super easy to get your item to your buyer. When something sells you are notified with an email that has an attached shipping label. All you need to do is box up your item and slap on the prepaid shipping label. Head to drop it at the post office and voila you're done. Once your item is accepted by the buyer Poshmark will release your profit minus their cut. You can leave it in your Poshmark account to use as a credit to buy or send it to your bank account.
So there you have it, buying and selling on Poshmark. Some very basic tips from a very causal Poshmark user. Thinking about signing up? You can find my current closet here. Happy poshing!
You like? Pin me!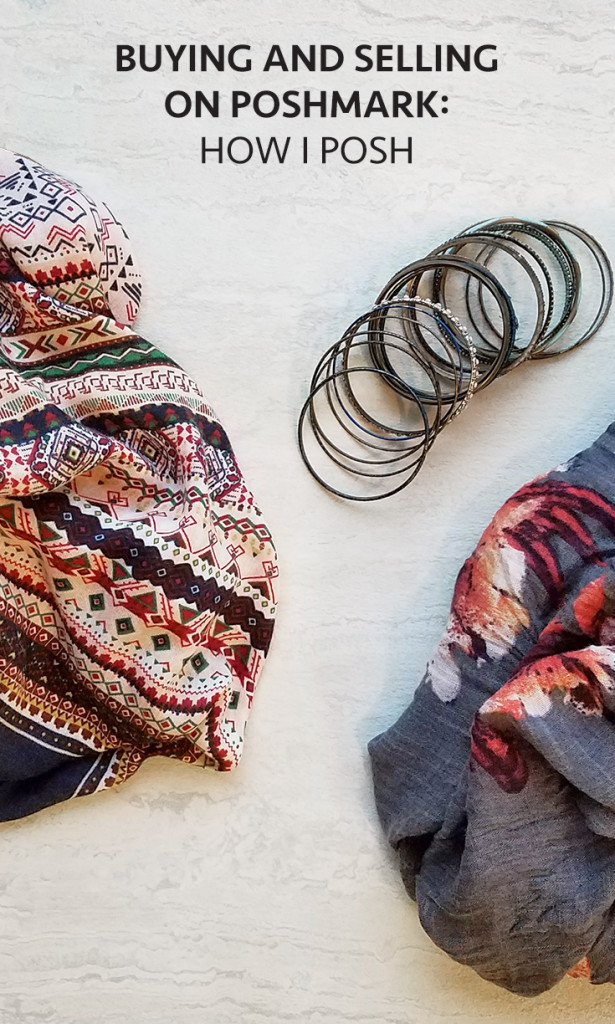 Check out these other style posts.