I have been dreaming about visiting the Na Pali coast since moving back to Hawaii over 4 years ago. I've traveled to Kauai a handful of times over the past 12 months for work. So when we started to think about a weekend trip to one of the other islands, choosing Kauai was easy. Finally I could head over for some R&R.
You know all those amazing Kauai mountain photos you see on the web? The ones with the cathedral cliffs complemented by crystal clear, blue ocean water? Yup, that's the Na Pali coast. And let me tell you, the views did not disappoint.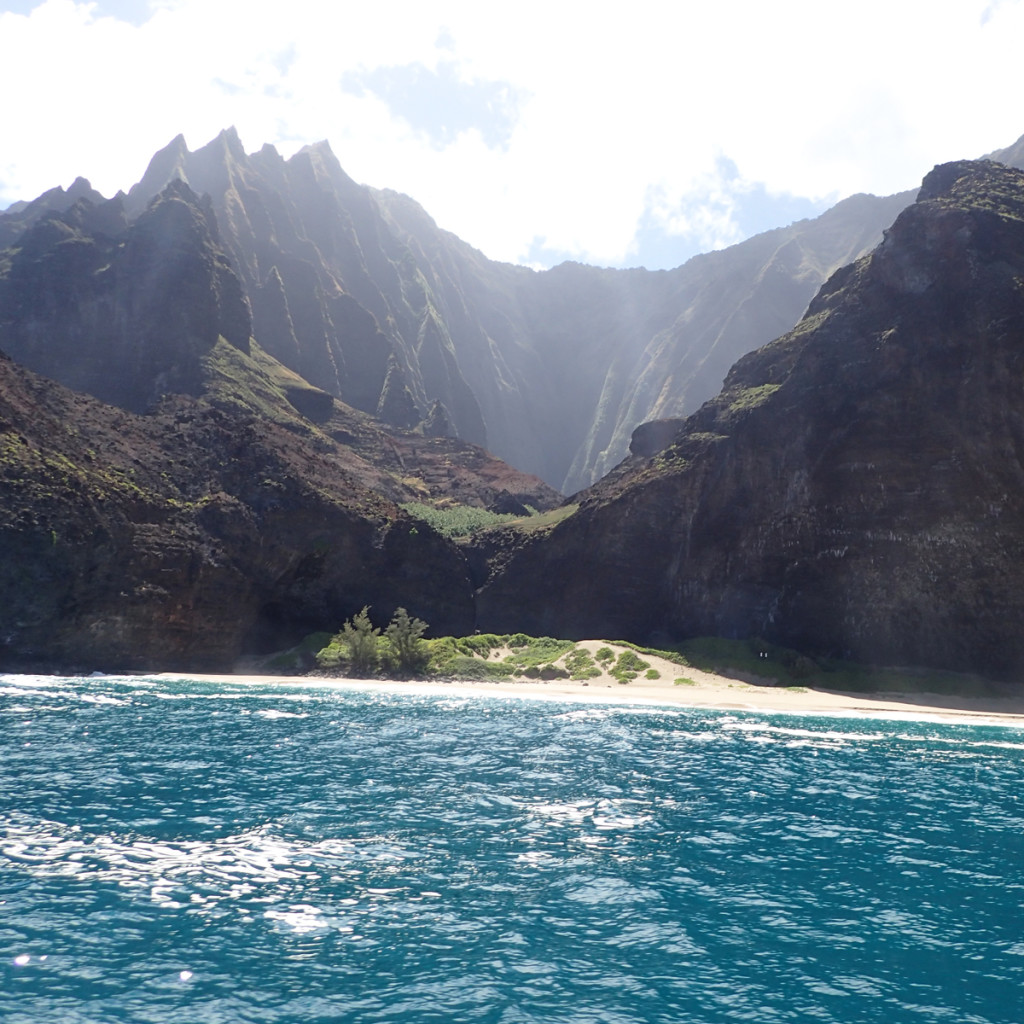 There are a bunch of boating companies that will take you out to check out the coast, based on either the north or south shores. You can depart from Hanalei, which offers a quicker trip or from Port Allen, which is a bit longer of an excursion. For this trip we chose to leave out of Port Allen because we were planning on checking out Waimea Canyon after our morning sail, which is somewhat near the harbor.
We chose a 5.5 hour morning tour with Blue Dolphin Charters. It included a continental breakfast, deli style lunch, unlimited drinks and snorkeling. We were able to get a kama'aina rate (local) which was nice, but plan on spending at least $100 per person whatever tour you choose. We arrived for check-in about 8AM with about 40 other people. I was a little concerned with the amount of people at first, but the boat ended up being very spacious and never felt crowded.
You spend a good amount of time on the tour just traveling to the Na Pali coast, we all took some anti-nausea meds, which did it's job, for the most part. You never know when a bit of seasickness might strike so anything you can do to mitigate it the better. We used Bonine tablets which were recommended to me as causing less drowsiness than others.
As you make your way up the coast the views are pretty stunning, and get even more so the farther you go. Not only beautiful scenery but beautiful marine life. I was hoping to see some dolphins on our trip and oh boy did we! They came right up to the boat and swam right along.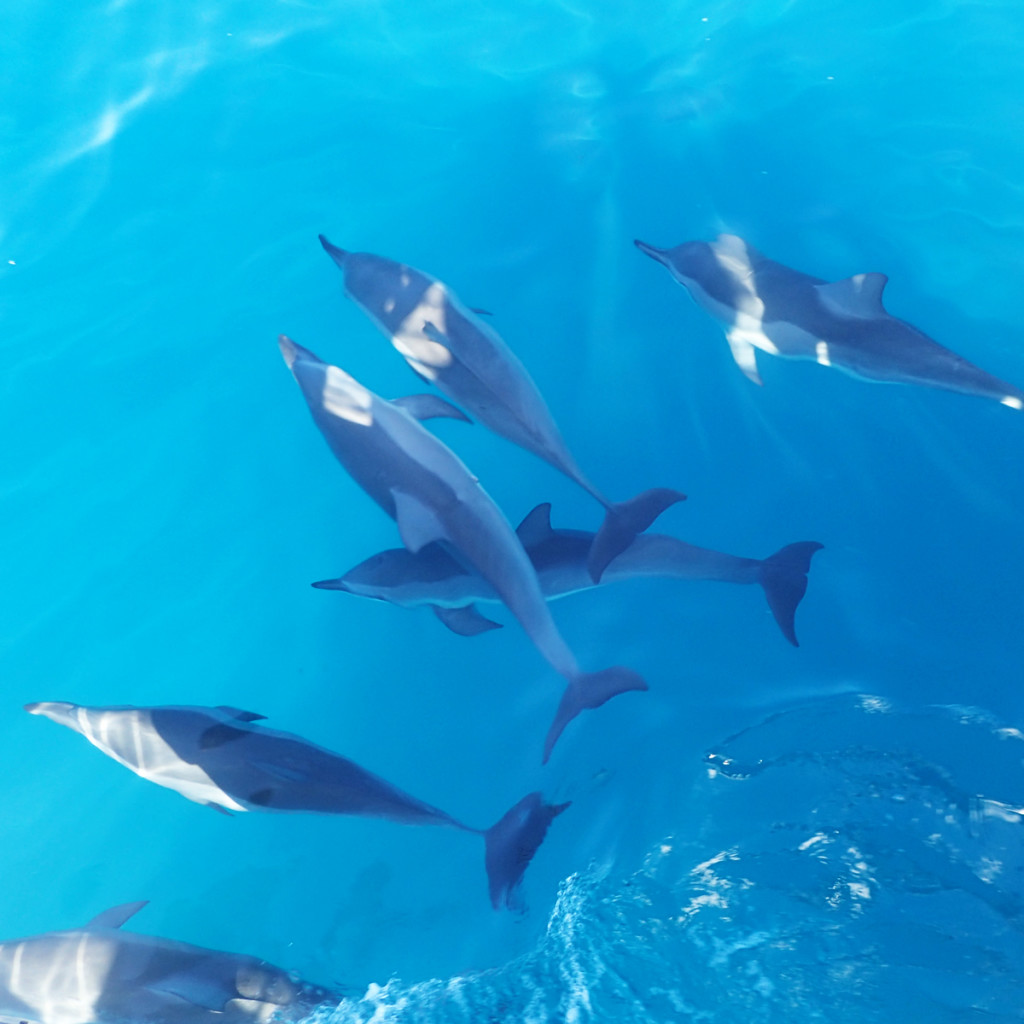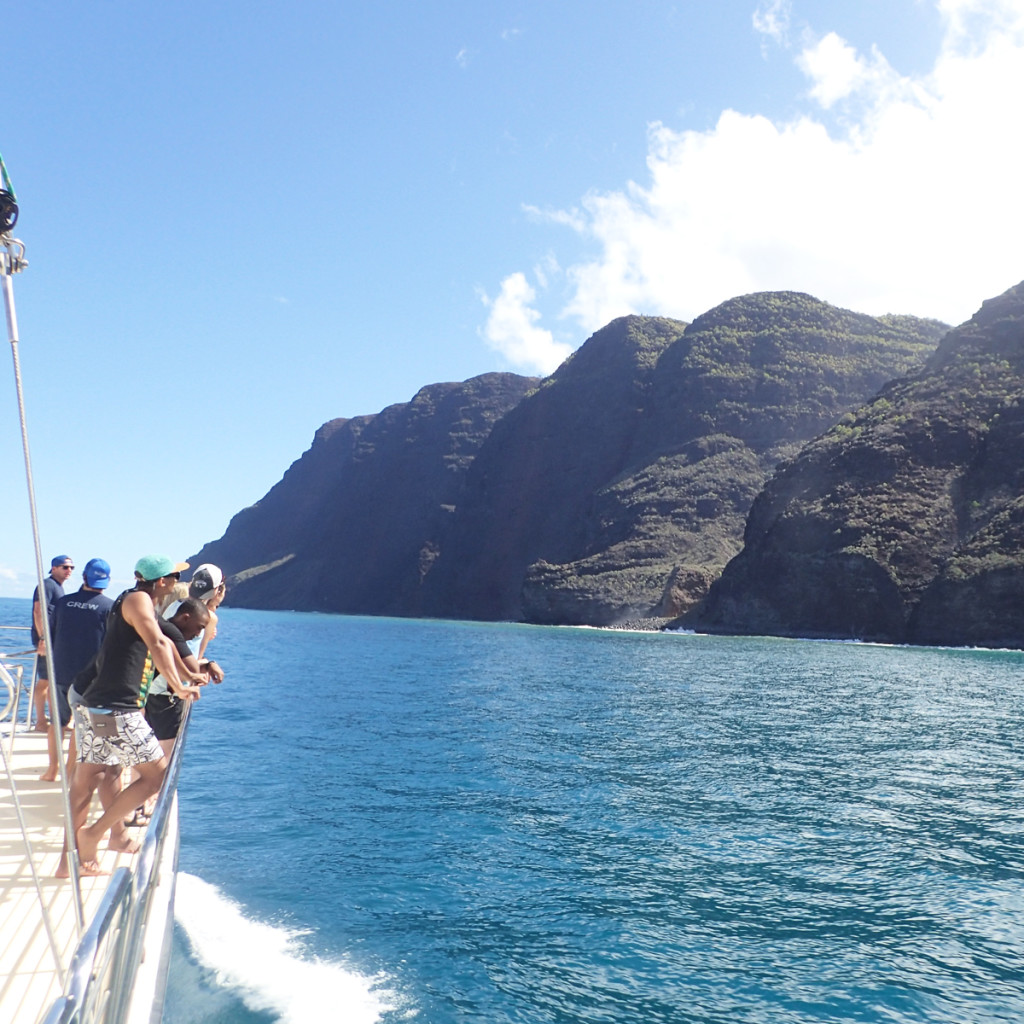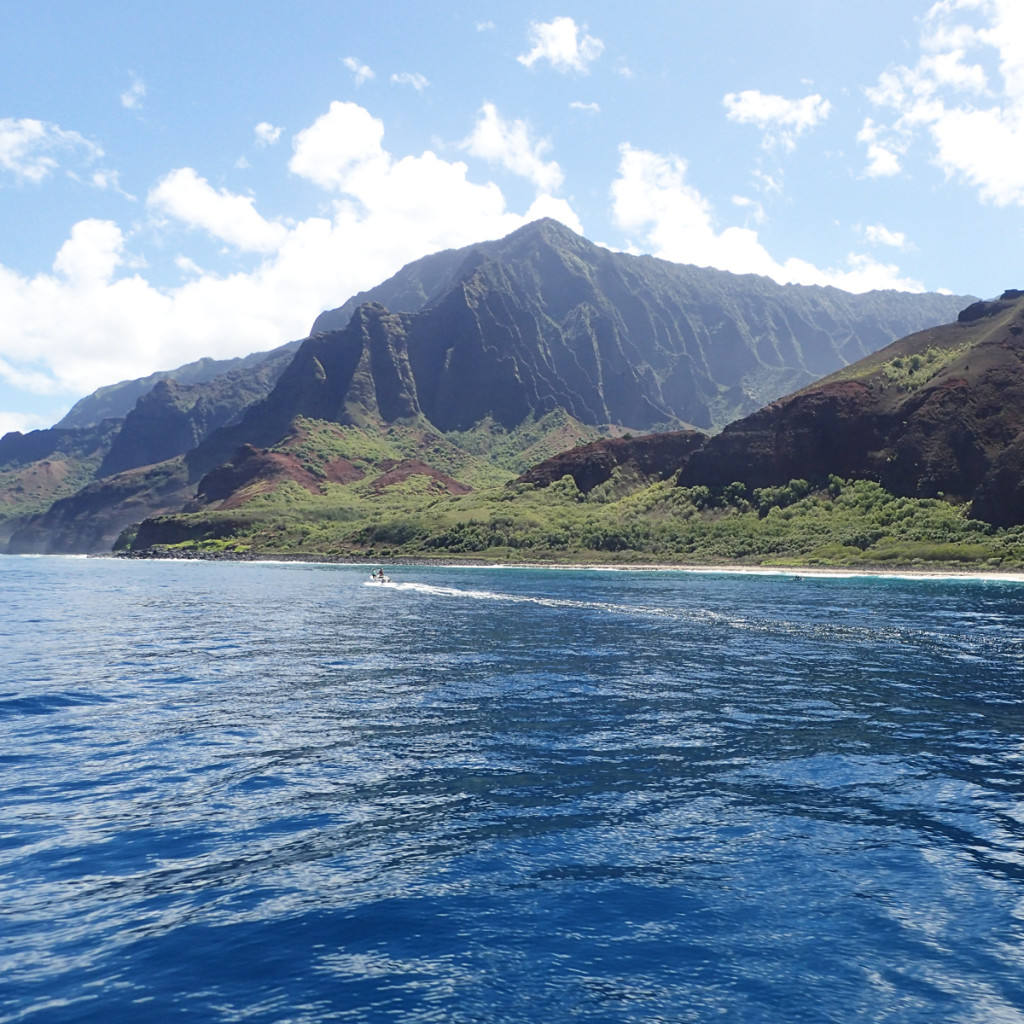 We toured the coastline which included peeks at caves and waterfalls (which smaller vessels can actually enter) and could even see people on the coast that had hiked out. Taking in all the gorgeous nature is a bit overwhelming. It really feels magical.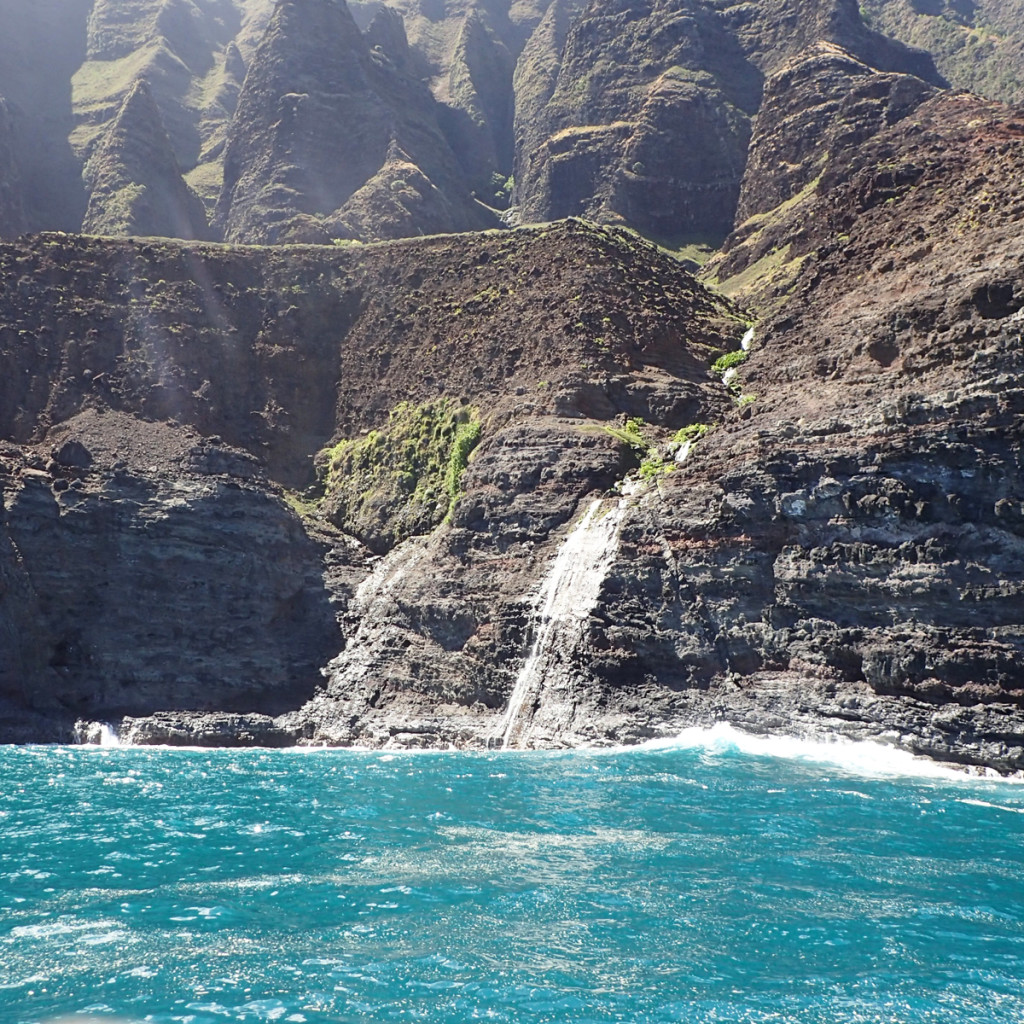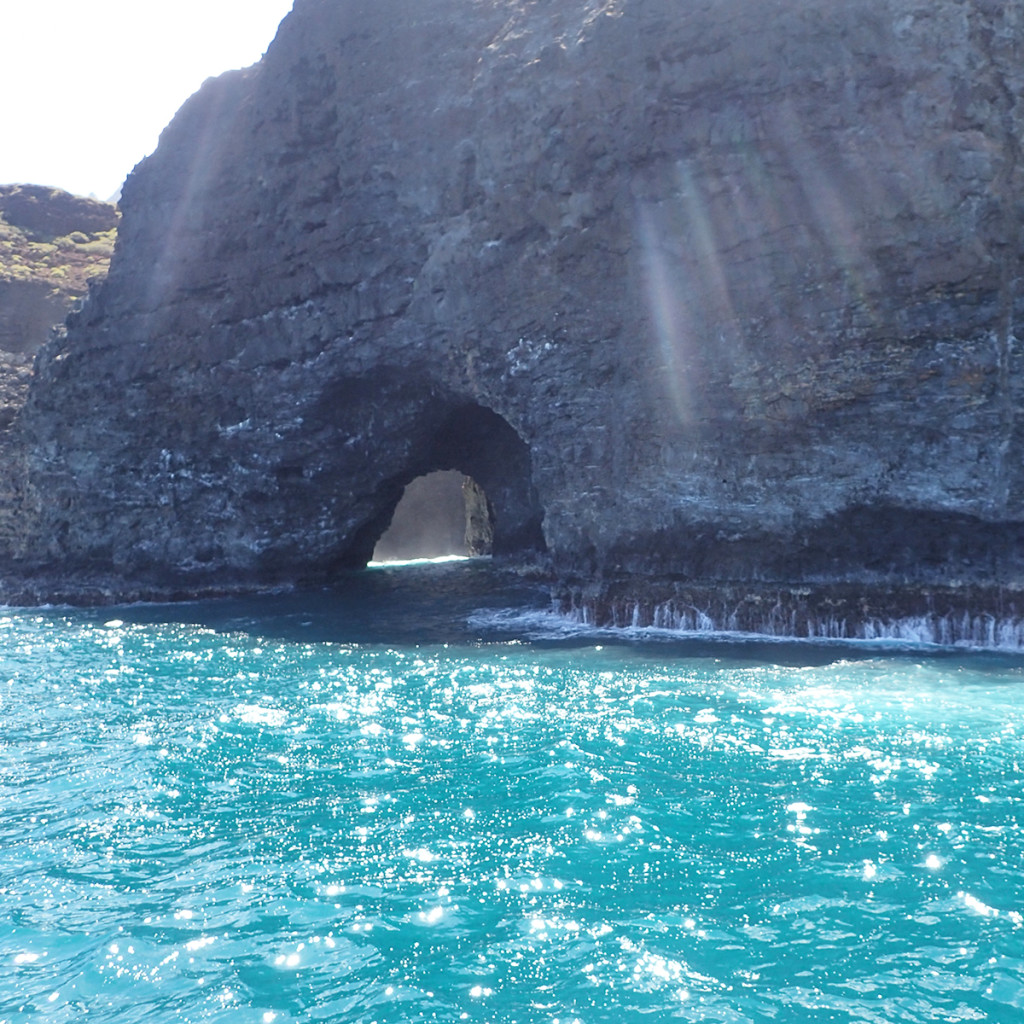 Soon it was time to take a dip and snorkel a bit. The boat had areas you could jump off into the water as well as a slide! The kids had a great time playing in the water. Unfortunately due to limited clarity that day, we didn't see much while snorkeling. It was nice though, we needed to cool off and it felt amazing swimming out there.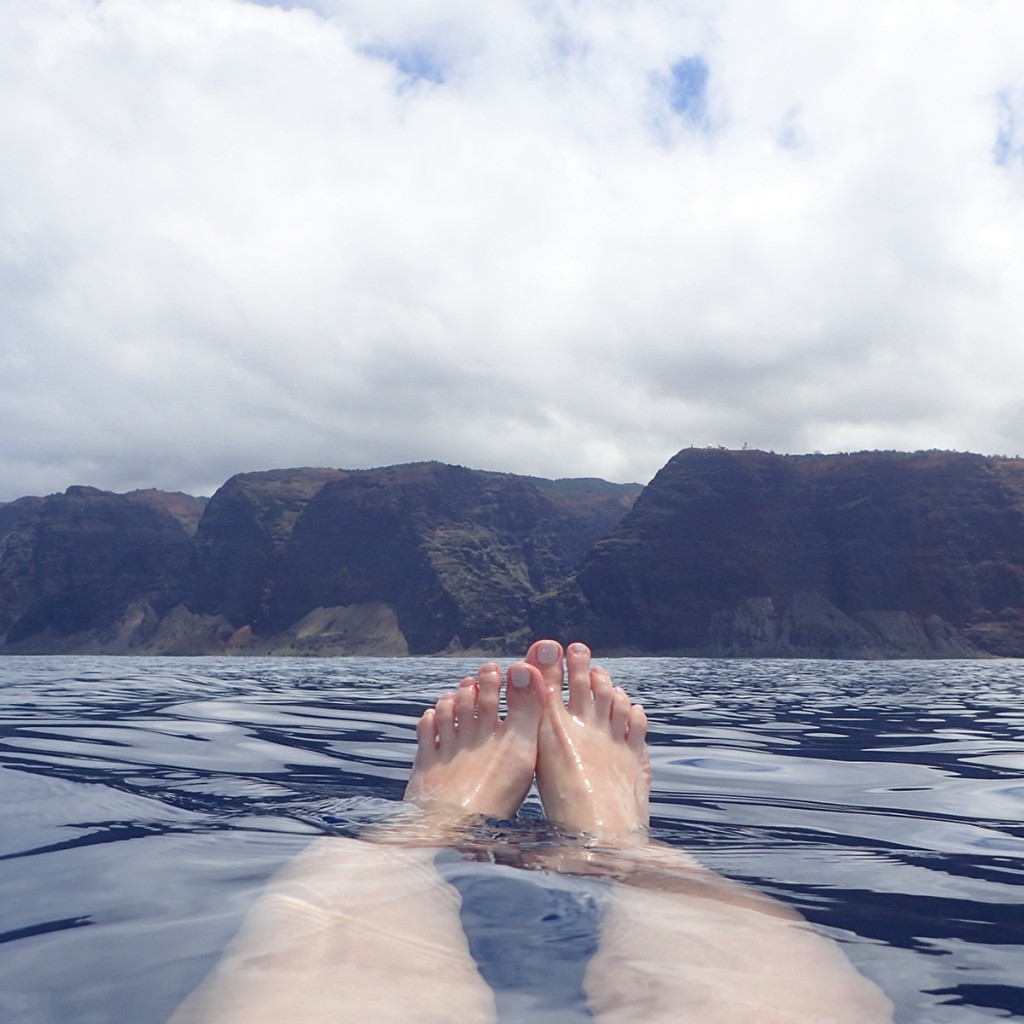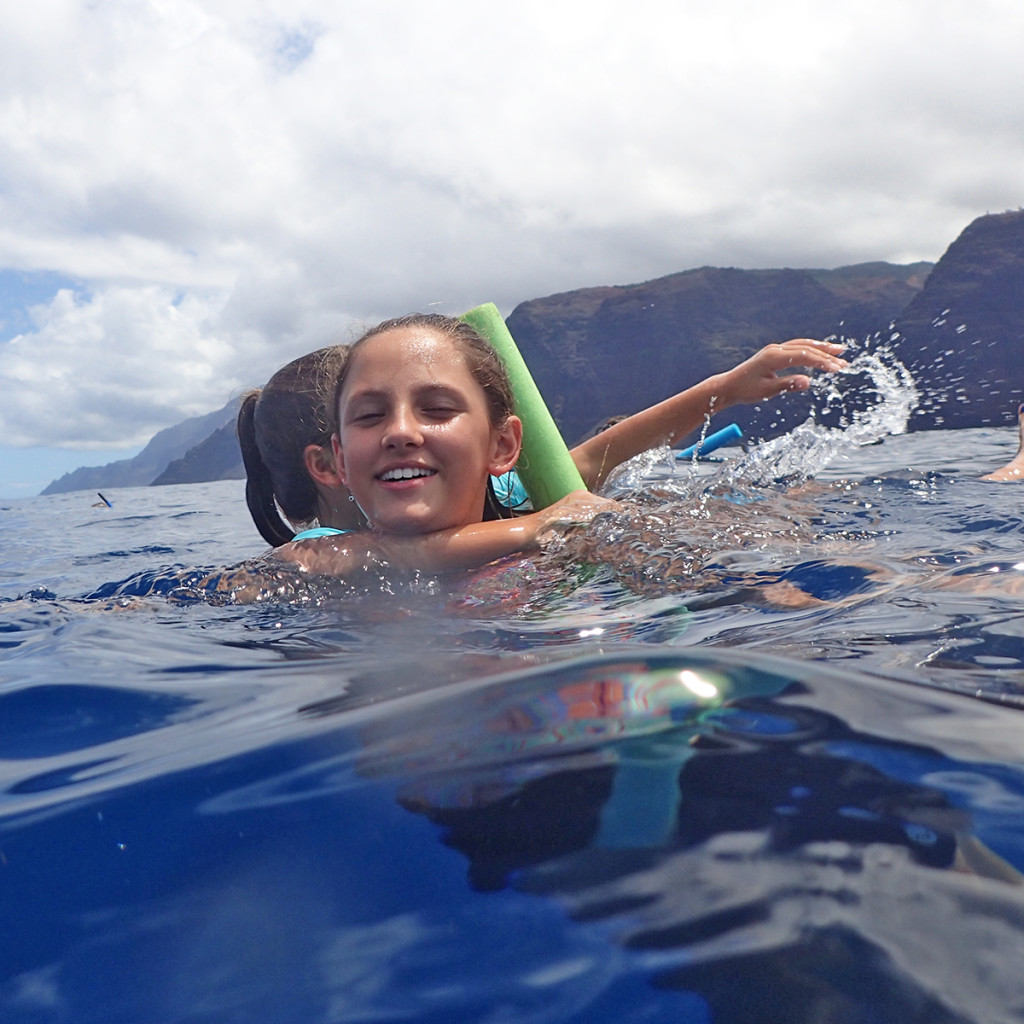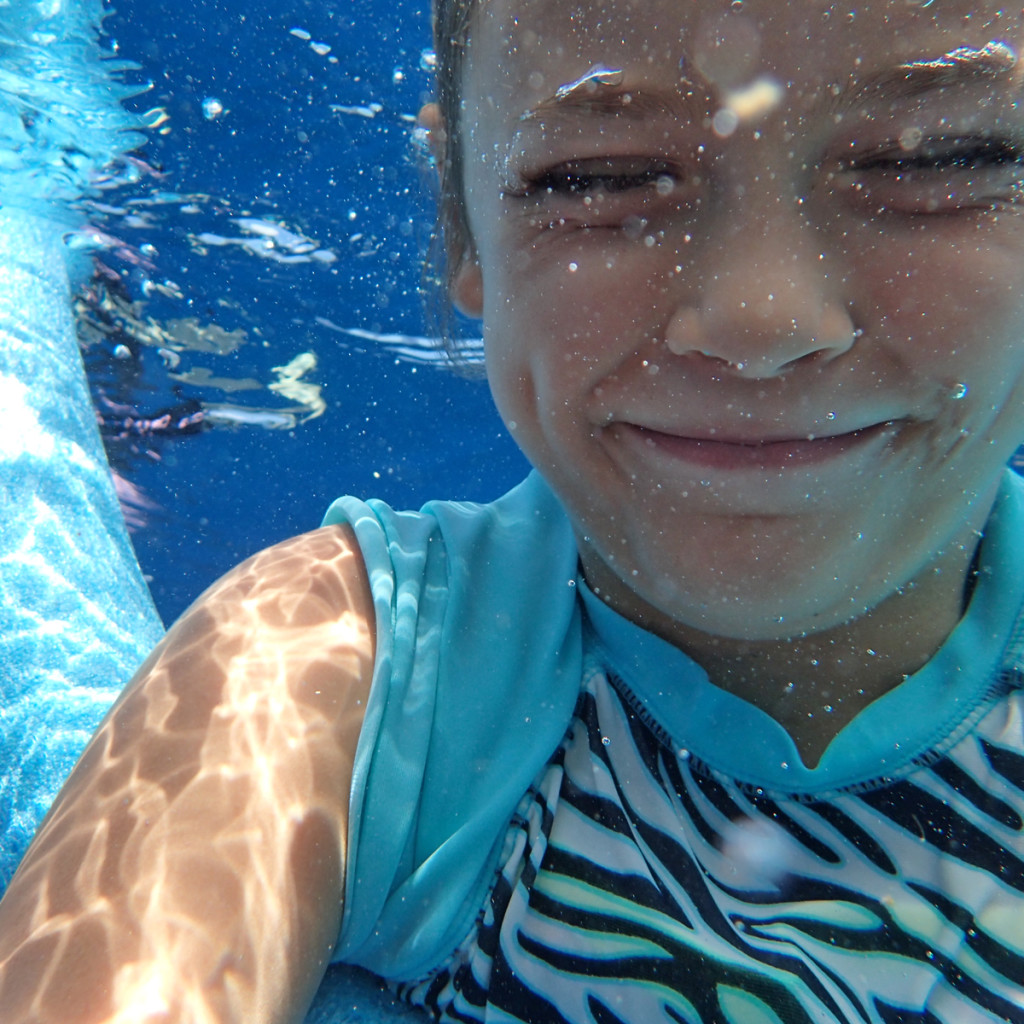 After swimming we enjoyed a great deli buffet lunch. It was a make-your-own-sandwich kinda spread. Awesome local bread with veggies and condiments galore. I really liked how it was lighter fare, considering we were on a boat and all, who wants to eat heavy and then possibly not feel so well.
Soon after eating we started to head back to shore. The ride back was relaxing and we were able to revisit the beauty we saw on the way out. A trip to the Na Pali coast is absolutely a must if you visit Kauai. Aloha!
You like? Pin me!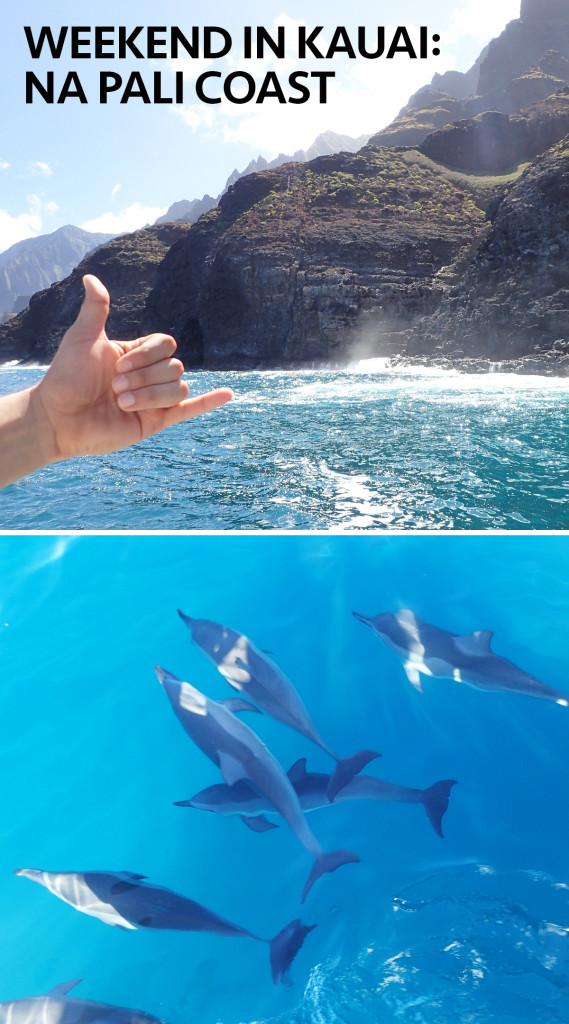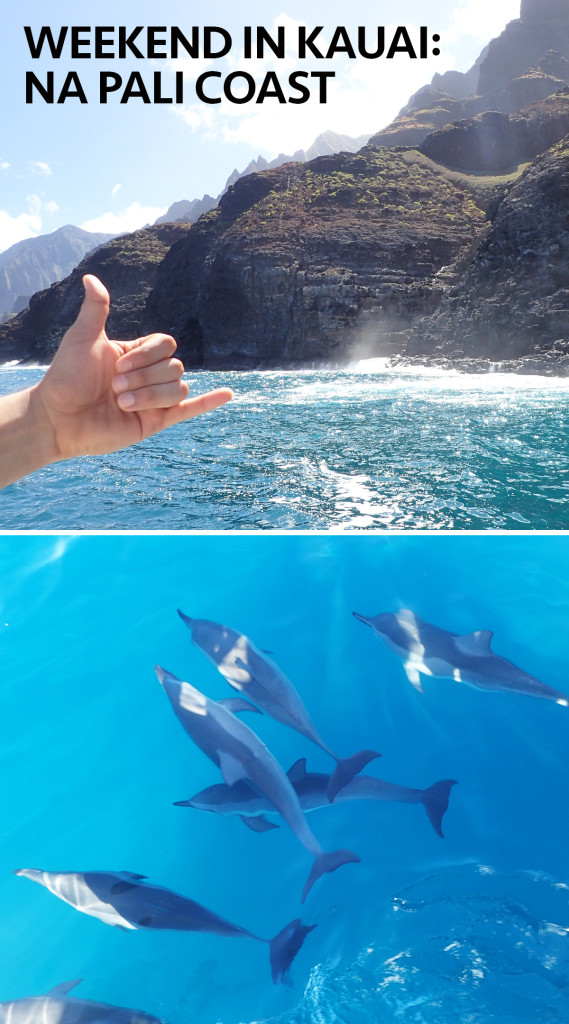 Want more Hawaii adventure? Check out these posts.