This post contains affiliate links. This means that Aloha Lovely may receive a small commission if you decide to purchase any of the linked products or services. Please know that we only recommend products and services that we personally use and trust. Mahalo.
My first attempt at blogging was back in 2008. I had just had my second daughter and was still on maternity leave. My haphazardly launched "mommy blog" lasted about 12 weeks. Once I was back at work full-time, doing the mom thing and preparing for our next military move, the blog fell to the wayside. In hindsight the timing wasn't right, nor the subject matter.
Now 9 years later (yikes!) I am celebrating almost 18 months into my new venture, Aloha Lovely. I'm still trucking along more encouraged than ever to turn this side passion into something amazing. I've learned a few things over the past 18 months and wanted to share my experiences. I'll be working on a series of blog/brand type resource posts ranging from social media strategy to how to take amazing blog photos. So lets go brand your passion!
Step 1: Identify Your Passion
Ok, so why do you want to start a blog? There are many different types of blogs out there ranging from lifestyle, fashion, food, travel…you name it. What is your passion? How do you think you could share that with other people and why do you want to share it? Some people just love to write and be a part of a community. Other people look at a blog more long term, as a way to make money doing something they love. You need to figure out what your focus is and build upon it.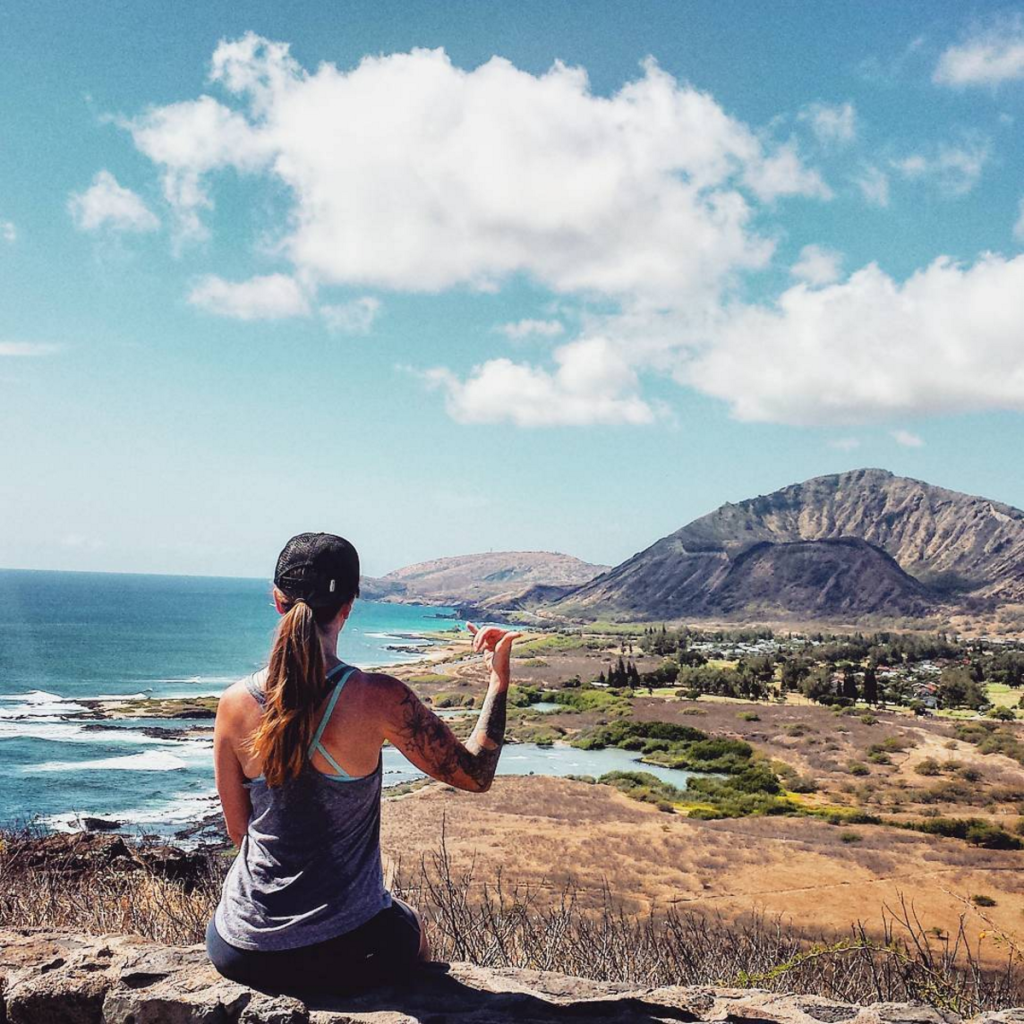 Step 2: Brand Your Passion
Once you have identified your passion and potential subject matter, you need to brand it. Coming up with a name for your blog as well as logo identity are all things you need to figure out before starting the more technical steps of setting up your blog. A lot of bloggers use their names as their brand identity and that is an easy go-to and totally fine. Other bloggers associated their brand name with the type of content they will be focusing on, which is another smart approach. Make sure that as you are brainstorming, that you are checking to see if your blog name options are available as domains.
I came up with Aloha Lovely as a variation of "Hello Beautiful". Since I curate lifestyle content based on the island of Oahu, it gives the reader an idea of what to expect. Basically all things that I feel are lovely, whether fashion, design, food or island adventure.

Once you figure out your name you can either design your logo yourself or source it out. I use Adobe Creative Suite in my 9-5 life as an Art Director, so I used Adobe Illustrator to create my logo. There are many free products out there as well and one I have heard about repeatedly is Canva. If you are looking for interesting fonts to use in your logo, check out DaFont. My general advise, just keep it simple.

Step 3: Figure out the Framework
So you have a name and a logo, now it's time to set up the basic structure of your blog. I personally use Bluehost for my domain registration, blog management and WordPress integration. It's a very easy one-stop-shop to use. Check it out for yourself here.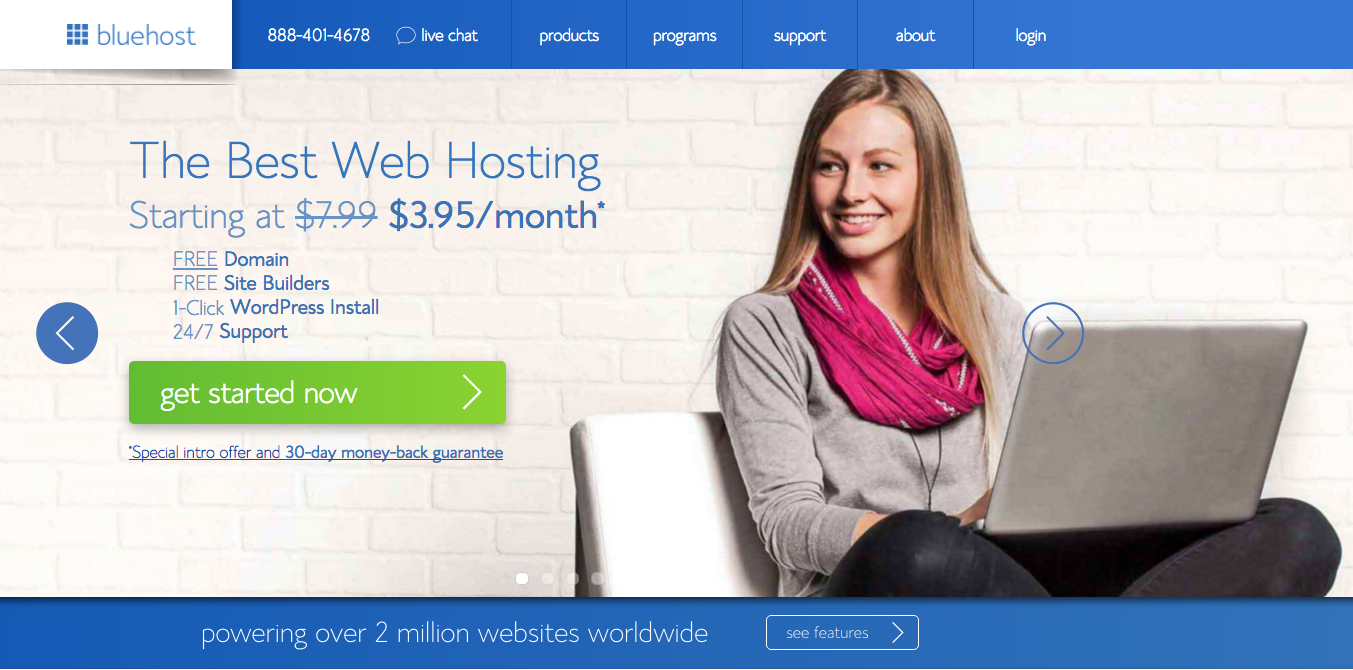 It's really affordable and I think offers a pretty intuitive pathway to setting everything up. If you click "get started now" you'll come to the next page which offers you a few different packages. I recommend the basic package to start out with, at $3.95 a month it's less than a cup of coffee at Starbucks. This also includes one domain. It's great to have your domain and hosting all in the same place.
Once you select your package you are taken to a page where you can select a domain name or use one you already own. It will let you know if what you choose is available or not, although you should already know at this point 😉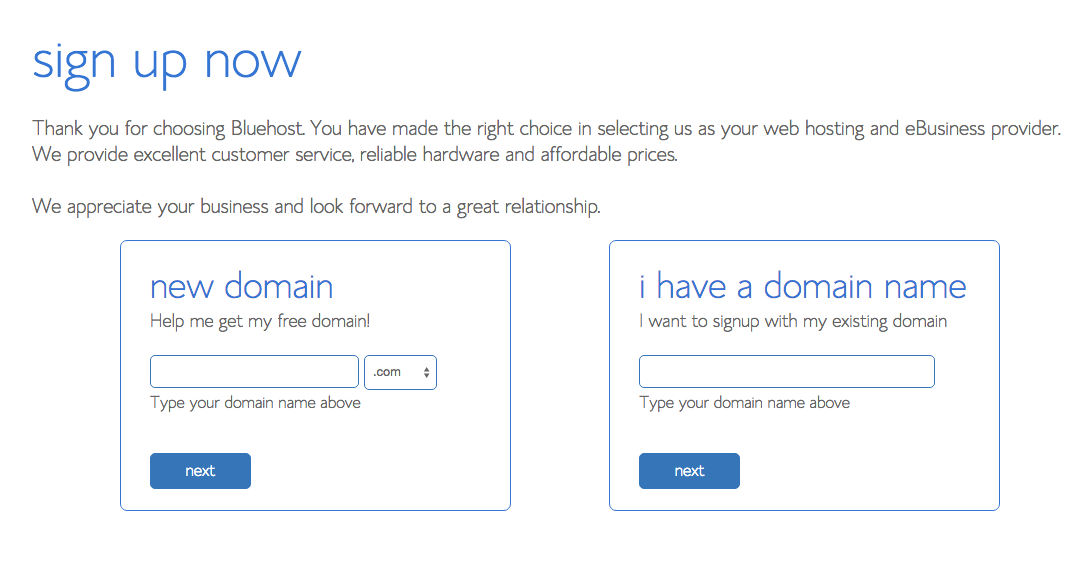 After this step you are prompted to enter some final information and voila! You've got your blog. Well, almost. The next couple of steps involve getting set up on WordPress.
Log in to your Bluehost account and scroll down to the "Website" section. Click on "Install WordPress".

On the next page, select the domain on which you want to install WordPress and fill in your site name and admin info. When you're ready, click "Install Now". Bluehost lays out some pretty simple steps as far as getting WordPress set up, it shouldn't take you more than 10-15 minutes.
Step 4: Develop Content
Now this is really just the very beginning of getting your blog going. Before you go live I suggest you have at least a few posts published on your site. You want people to be able to click around a bit and have a great first impression of your brand. Remember, you're branding your passion. So be passionate!
Figure out how you will organize your content, what your top menu will consist of, and write an "about" page. I suggest creating a visual experience for your audience as well. Be sure to mix in relevant photos or graphics with your copy.
You should also sign up for social media accounts for your brand. I suggest Instagram, Twitter, Facebook and Pinterest as your core social platforms. You need ways to promote your content and each of these platforms has their own strengths. I actually started an Instagram account before I even launched my blog, almost like a prelaunch for the brand. Visual content is so valuable for a brand there is really no reason not to start early and build a following.
Here are my accounts if you wanna take a peek.
Instagram: @alohalovelyhawaii
Twitter: @julieestrella
Facebook Page: Aloha Lovely Hawaii
Pinterest: Aloha Lovely
Well thats it for now. I tried to keep this starter post very simple. There are a lot of pieces involved when building a brand and launching a blog and I intend to dig deeper in upcoming blog themed posts. I hope this post was helpful and if it only inspires just one person to brand their passion, I'll be happy. Much Aloha!
Questions? Feel free to ask in the comment section below.
You like? Pin for later.