Everyone loves getting a lot of bang for their buck. And when you have kids, value becomes even more crucial in your everyday purchase decisions. For today's post I wanted to reflect on one of my most satisfying investments, a family membership to the zoo. Our current beloved animal hangout: The Honolulu Zoo.
Almost every place we have lived we have always purchased a family membership to the local zoo. If you have close enough proximity and children under the age of 12, you should definitely think about getting a membership. Not only is the zoo a great place for kids but for adults too! A zoo membership often pays for itself in one visit. After that its like getting getting VIP entry into the hottest club. (I kid.) It's easy for us to find ourselves at the zoo at least twice a month.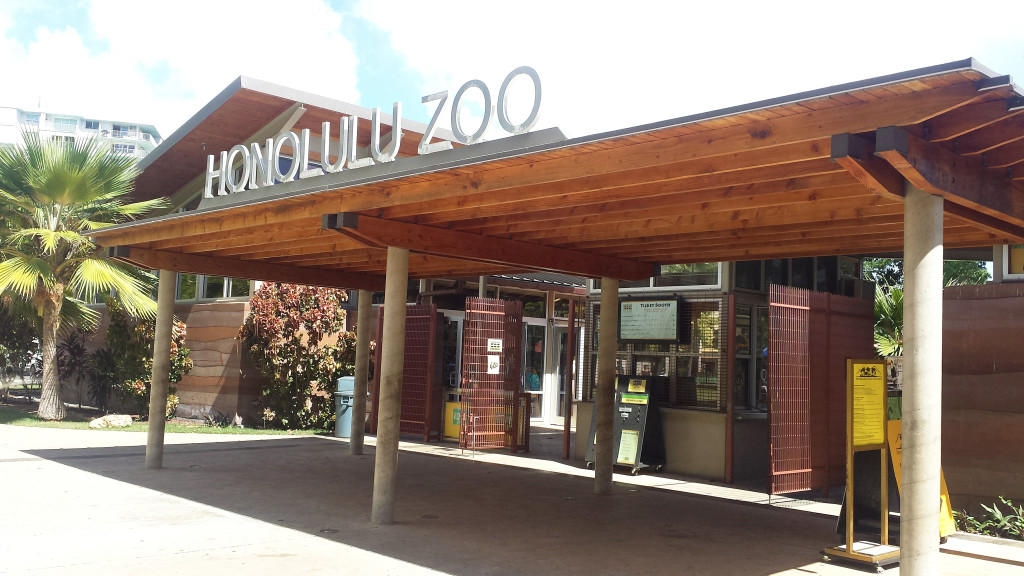 The Honolulu Zoo is located on the edge of busy Waikiki on the corner of Kapahulu and Kalakaua. As far as zoos nationwide are concerned, it is relatively small, but in my opinion the perfect size for wandering around for a couple of hours. Small enough that the kids will be able to see everything without burning out too fast. Along with your membership at the Honolulu Zoo you get some sweet discounts including at the Cafe and the gift shop. One thing that I also love about membership is that you get to go through a special entrance line. Like I said, VIP.
Here are a few photos from our last trip.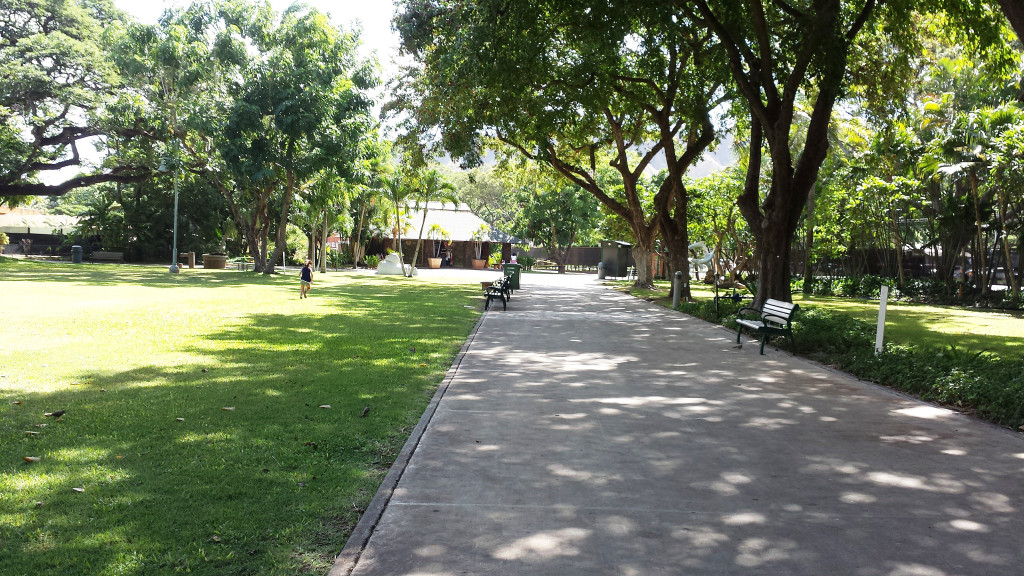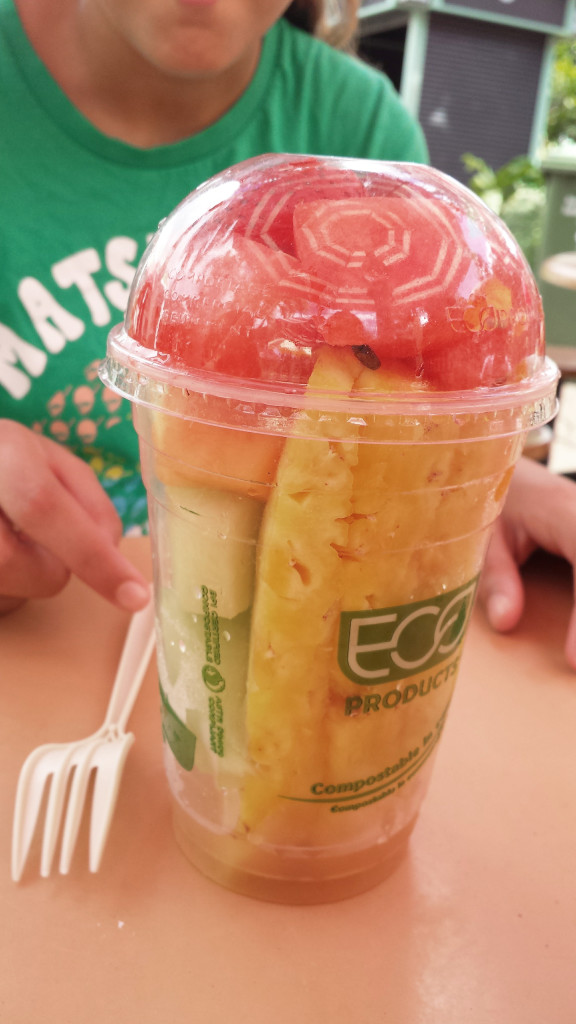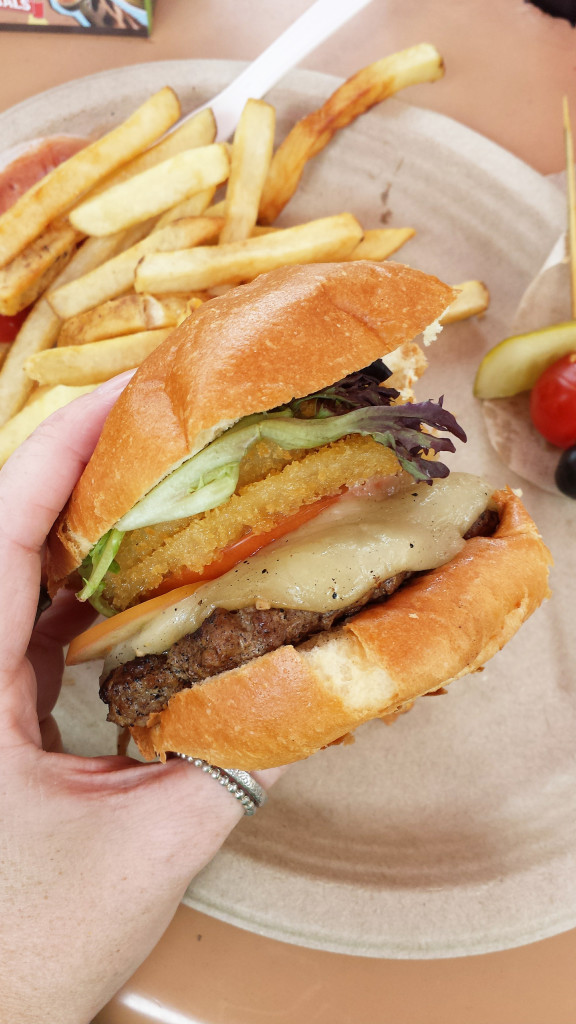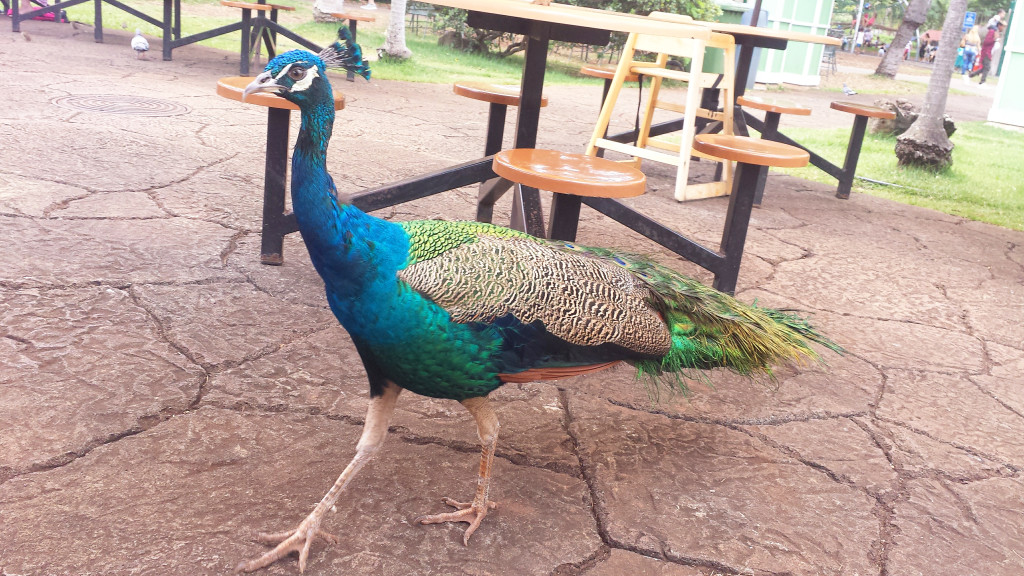 The cafe is pretty good! You get a discount on food that comes closer to restaurant quality that you would think. Oh, and there are free range peacocks to keep you company. Or, try and steal your grub.
There is also a new rope style jungle gym for the kids to play like monkeys. My girls love the new addition. We were on it a few different times during our trip. There is also a "Keiki Zoo" within the zoo that has goats you can pet and other interactive activities.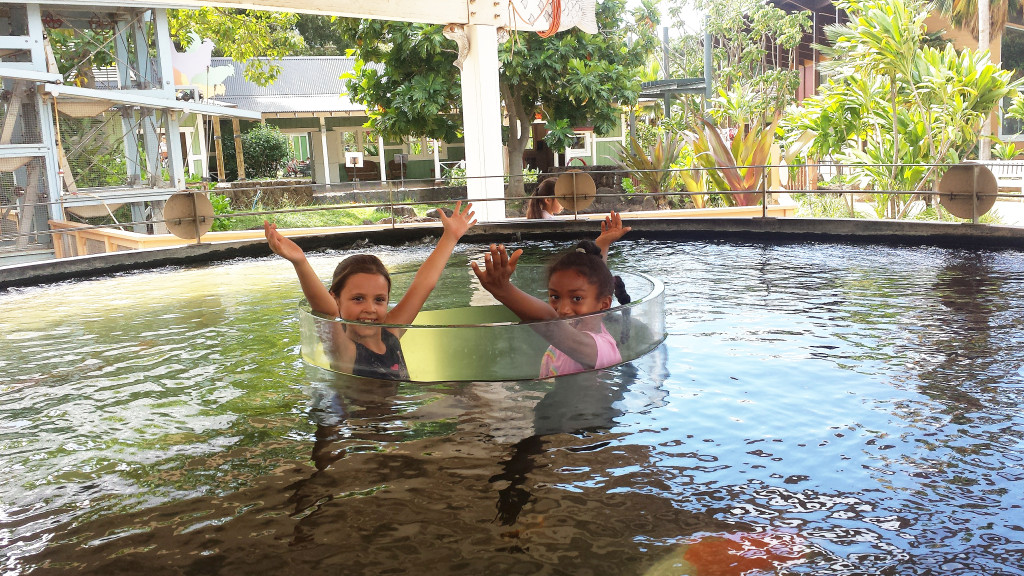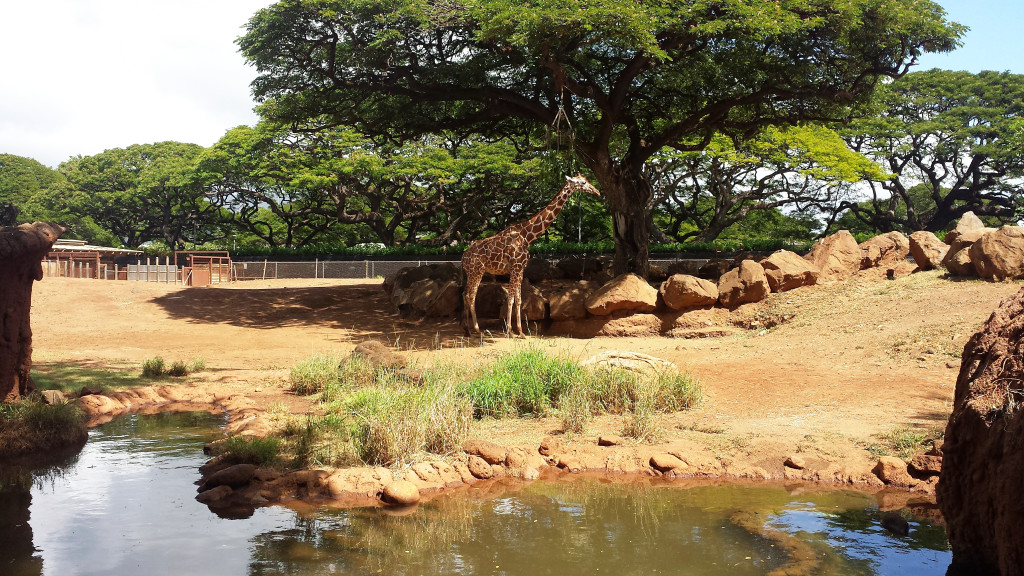 We always enjoy ourselves at The Honolulu Zoo. It's clean and the animals seem happy. A great way to get out of the house and spend half a day with some amazing creatures.
A couple tips:
Zoo opens at 9AM. Get there early to get good parking and enjoy a less of a crowd.
Bring water bottles to fill up at the fountains and umbrellas for shade and in case of rain.
Don't forget sunscreen. I haven't noticed any need for bug spray.
Have fun!