I have been waiting years, and I mean years to check out the Waialua Sunflower Fields on Oahu.They typically bloom from October to mid-December and I have always missed the opportunity to check them out. Now popularity of a particular field on Oahu's North Shore has picked up tremendously and they've gotten pretty organized over at the DuPont Pioneer Farm in Waialua.
This year their event "Sunflowers in the Country" runs for 12 days from November 8 through the 20th, so if you are reading this today and are in the area, there's still time to check them out! The farm is only open a couple hours a day to the public which is listed on their site. There is no entry fee but parking is $5 which will be donated to local youth organizations, works for me!
We went last Sunday morning and arrived a few minutes before the gate opened. There were already cars lined up outside so I though uh oh, this is going to be a madhouse. They opened up the gates and we followed a train of cars to park. The volunteers and staff were very organized and efficient in guiding people in and getting cars parked neatly in an adjacent area.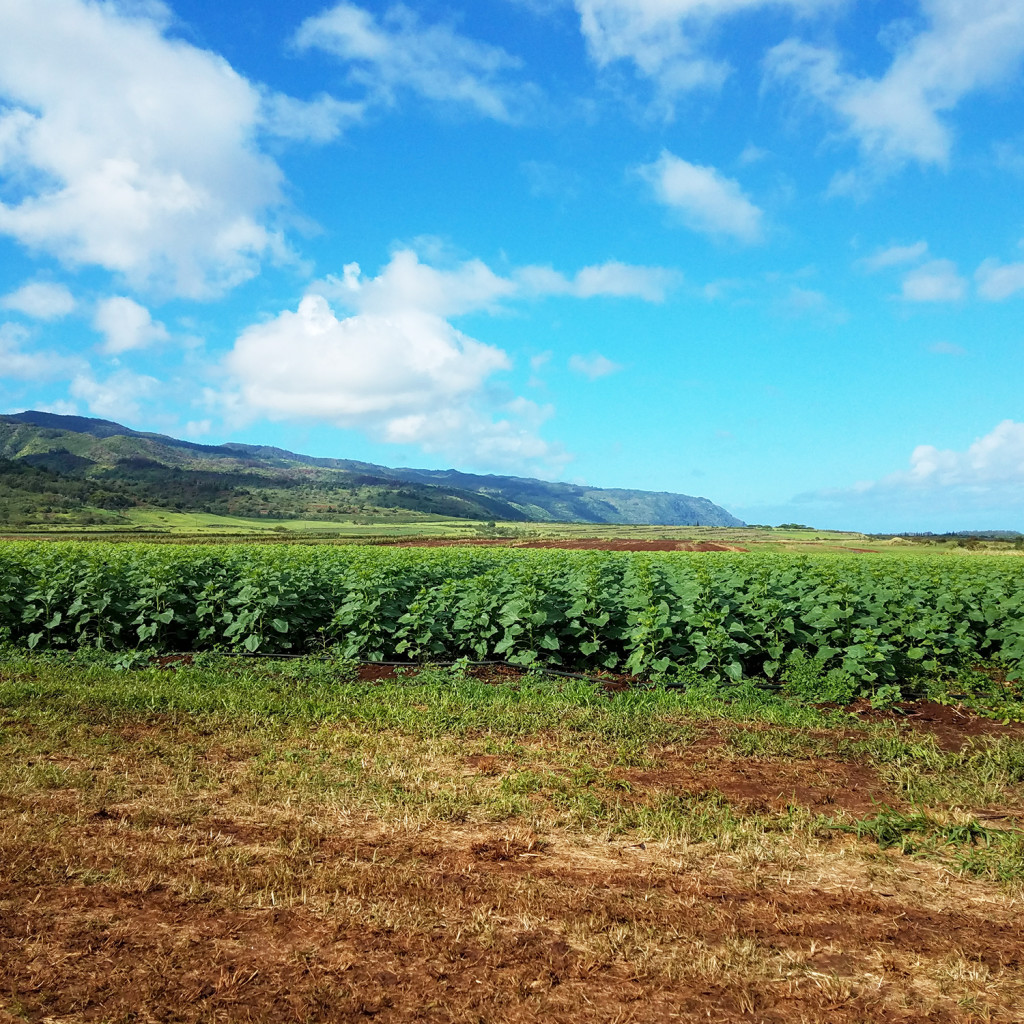 We parked and took a moment outside of the car to apply a fresh coat of sunscreen. We headed over to a tented area and listened to a volunteer give a brief talk about the fields and what they do at the DuPont Farm. The main takeaway, DO NOT PICK THE FLOWERS. And we were off!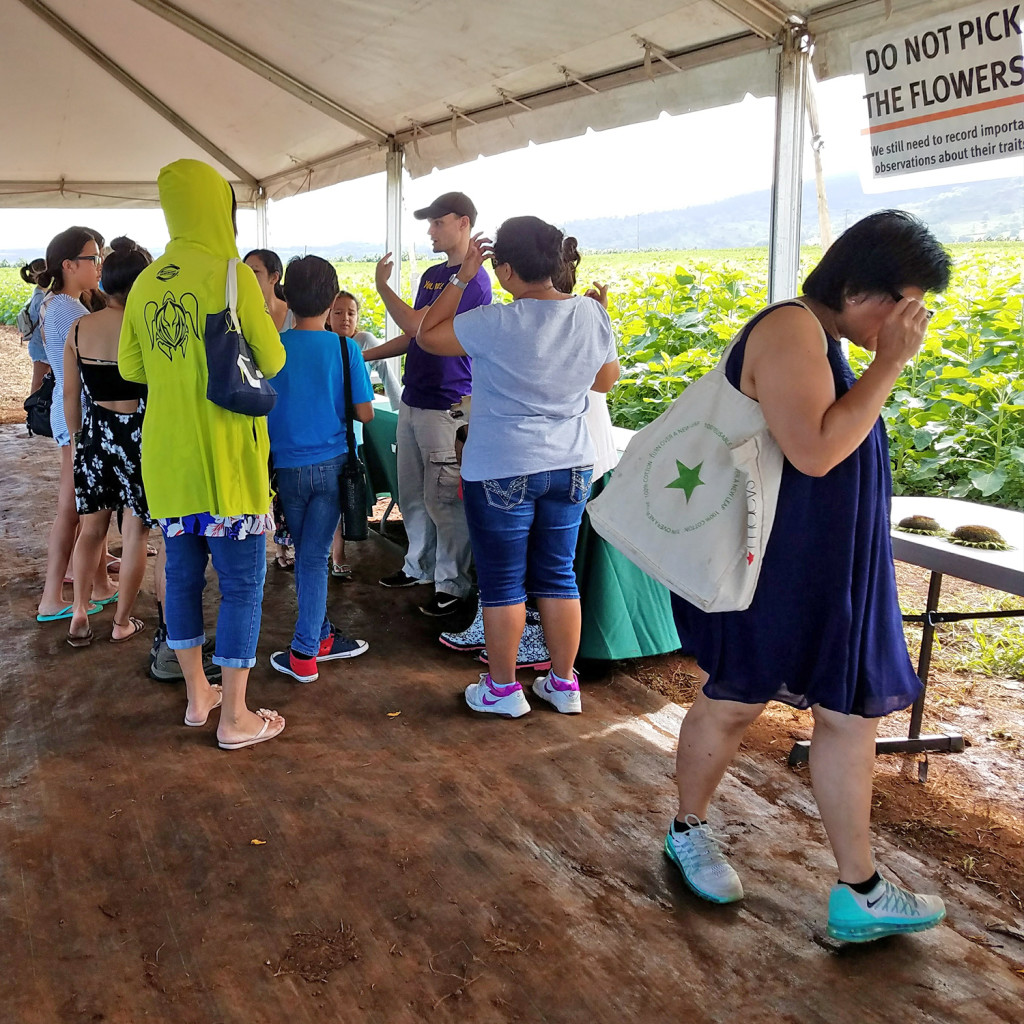 It's a little bit of a walk out to the sunflower fields and the views are just gorgeous. Mountains ahead of you, ocean behind. Along the way are cute signs that share some fun facts about the farm. There were a lot of people out the day we went I think especially because it was the weekend, but that being said the fields are huge and you only need to walk a little bit further to get away from the crowd to capture some amazing, unobstructed sunflower shots!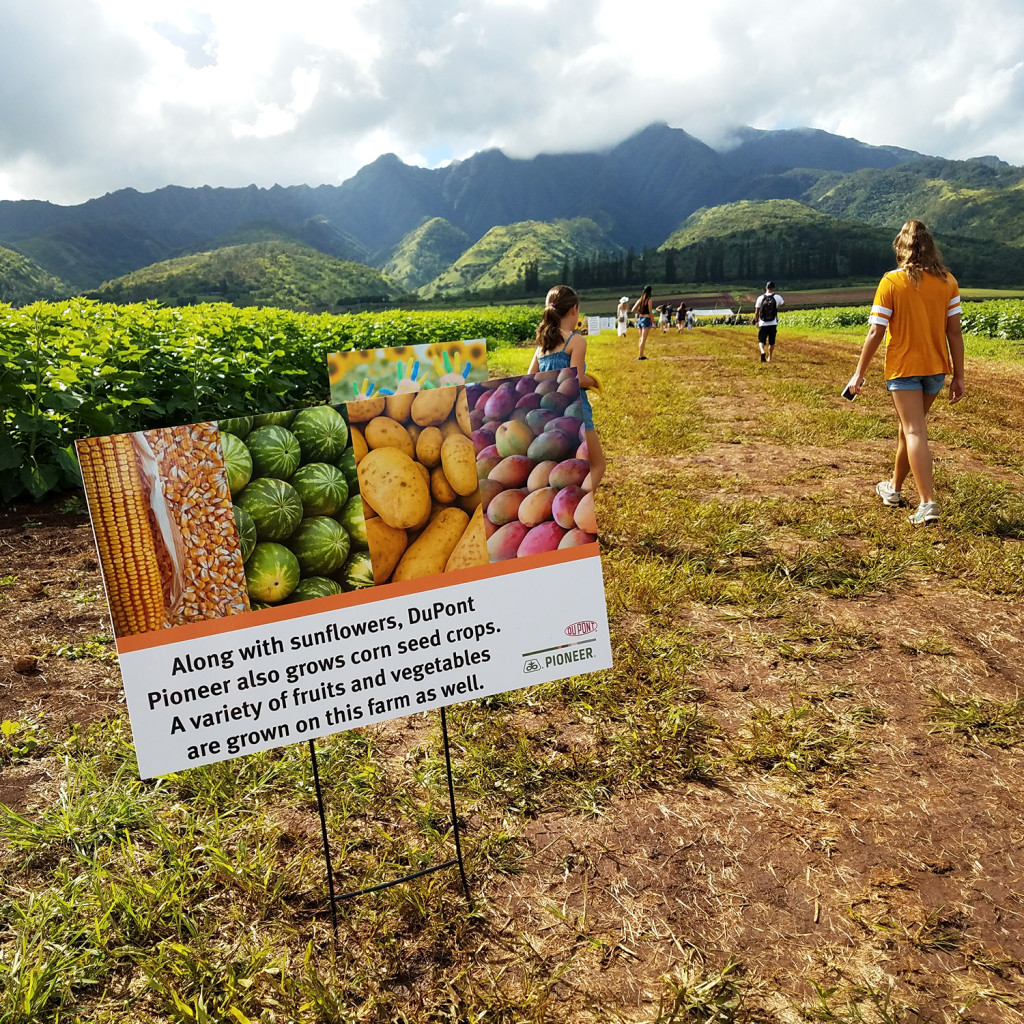 We had a ton of fun taking shots and wandering around. Most people will kind of bunch up toward the first part of the fields but I suggest just taking your time and wander all the way up and down the rows. We probably spent about an hour exploring and taking photos.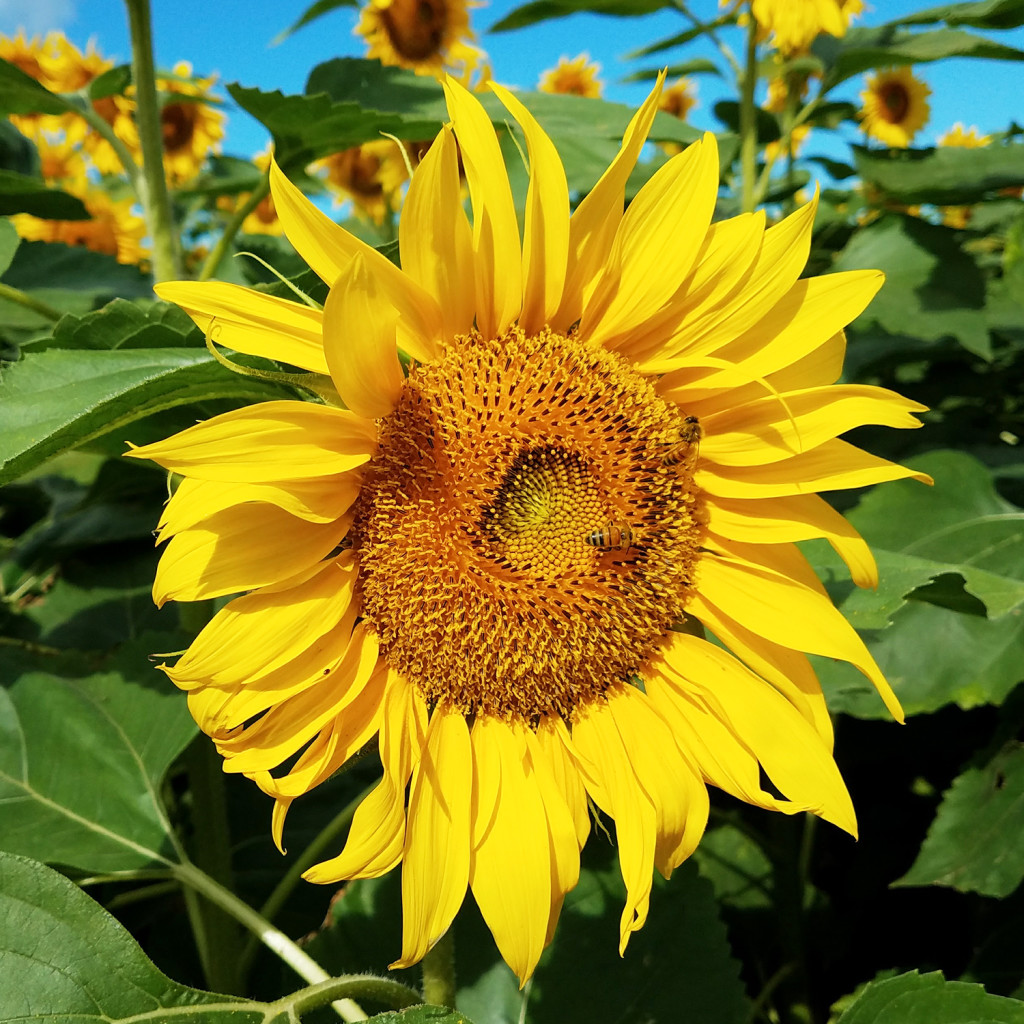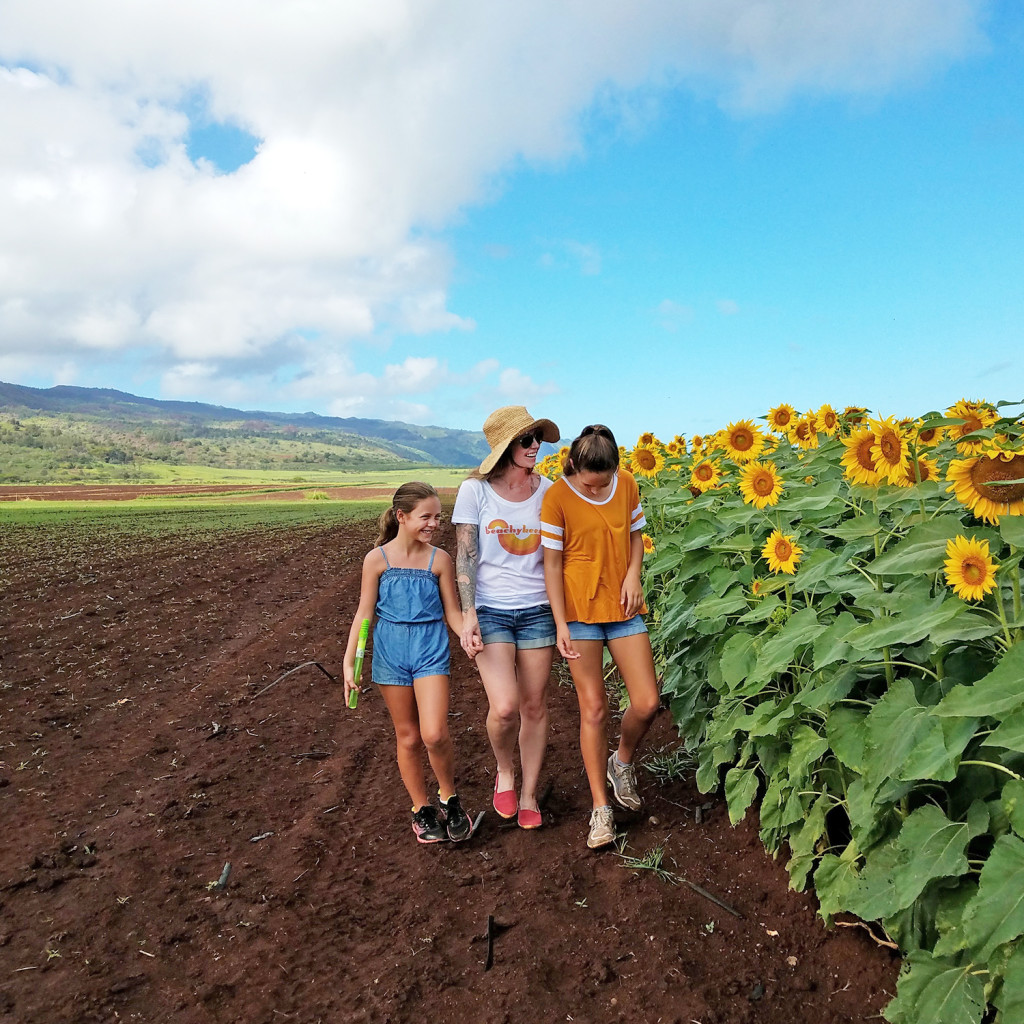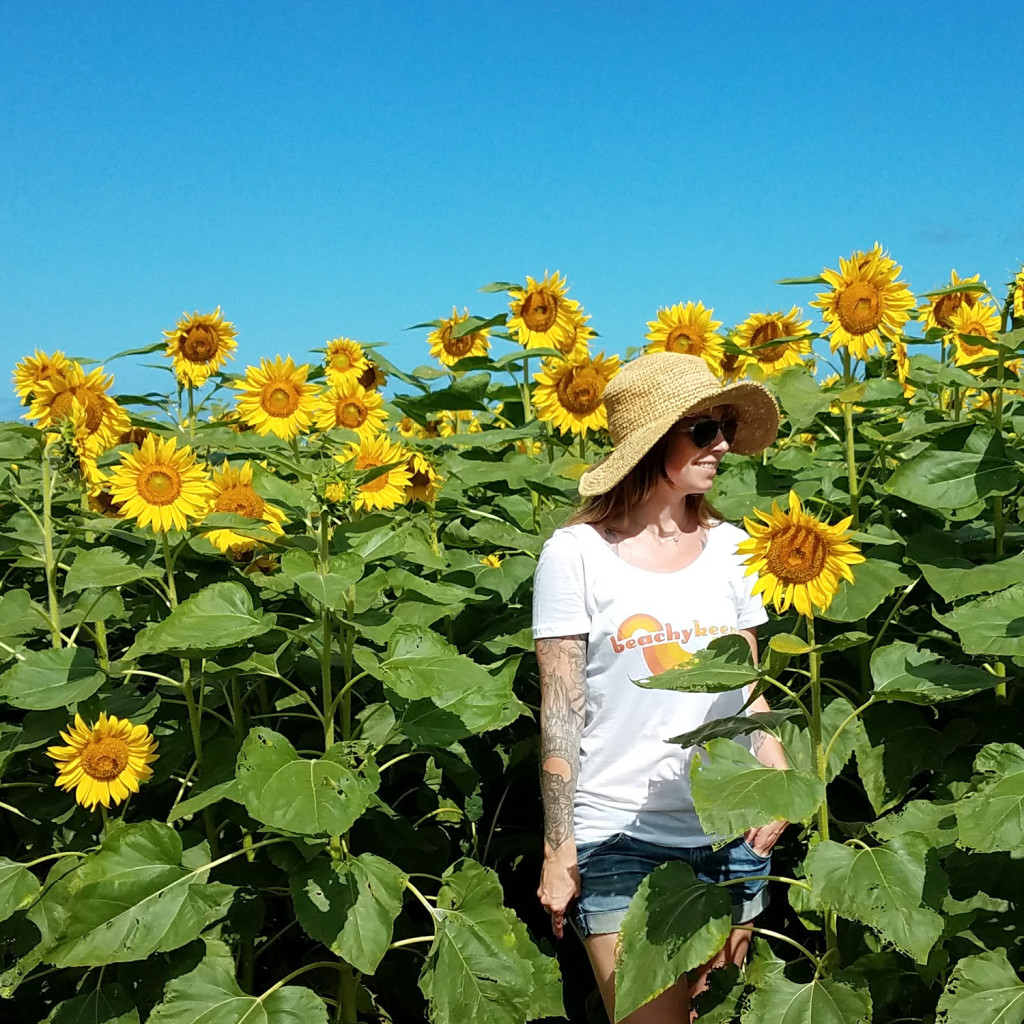 I'm so happy I was finally able to make it to the Waialua Sunflower Fields! Such a gorgeous site and a fun add to our fall traditions here on Oahu. Is this something you'd love to check out? Here are a few tips if you plan on making the trip.
Apply sunscreen – so important in Hawaii, especially because you are totally exposed in the field.
Wear covered shoes – there are prickly burrs in the field as well as some stinging ants!
Bring water – Somehow it actually felt even more humid out in the field.
Aloha!
You like? Pin me!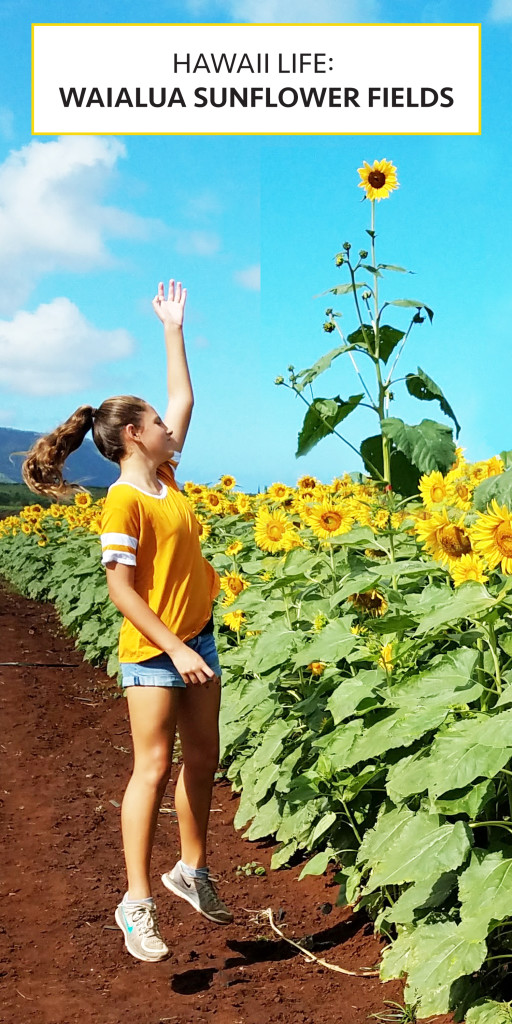 Looking for more Hawaii life posts?