I have hiked Makapuu Lighthouse Trail more times than I can count and wanted to finally give it the respect it deserves and dedicate a blog post to it. The trail is family-friendly, accessible to all and offers breathtaking views. The hike is about 2 miles roundtrip and the entire route is paved.
Location
The Makapuu Lighthouse Trail is located on the east side of the island past the city of Honolulu. The location is considered the most southeastern point on Oahu and was once landfall for all traffic from the American west coast to Honolulu. The trail has seen renovations as recently as 2015 and is in great condition. Finding the trail is pretty easy, it's right off Kalanianaole Highway, a main road on the east side of the Island. There is a parking lot available that gets filled up quickly but there is also space to park along side the road, so you are bound to find something.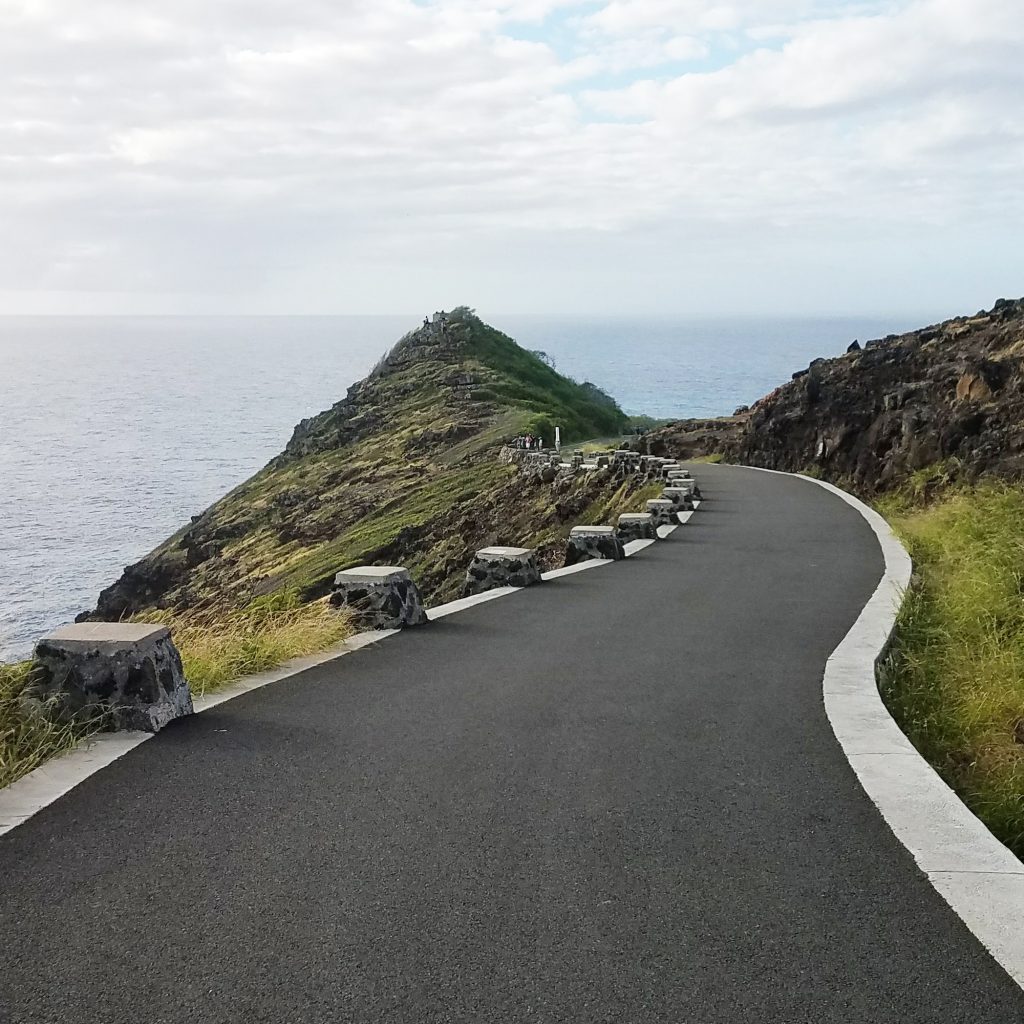 Tips
I highly recommend making this an early hike, 8AM or earlier is a good time to start out. The main hazard on this hike is that it is completely exposed. No shade, so be sure you apply that sunscreen and bring some water! The hike can be as leisurely as you want, you can take your time or pick up the pace and get in a good workout.
As you head up the trail be prepared for amazing views. Each turn offers a new perspective and makes for photos your friends will envy. There are a few small paths off the trail that can offer further exploring, just be aware, there are some pretty steep drop-offs!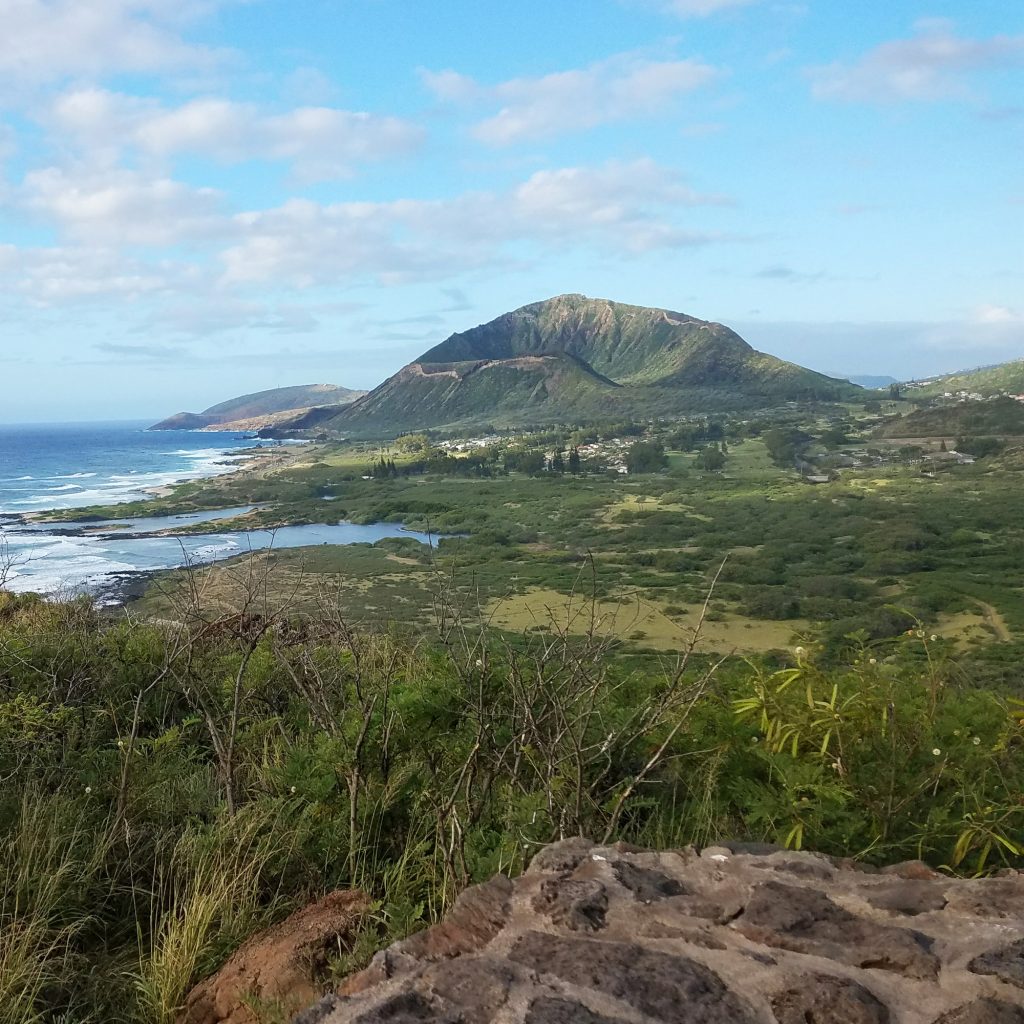 Another site that many visit while on the trail is the Makapuu Tidepools below. We weren't able to head down on our last visit as the water conditions were dangerous, but I plan on featuring a separate post on the tidepools when the conditions are better and I can truly enjoy them.
Soon enough you'll catch glimpses of the lighthouse itself, although you can only look, not touch. The path to the lighthouse is inaccessible. Makes for some pretty photos though!
As you approach the top of the hike you'll see a lookout point as well as another path up to some pill boxes. I recommend stopping at both areas with the path up to the pill boxes being slightly more challenging. Just use your own judgement if you have kiddos or older folks with you. Overall a great hike that is accessible to both old and young. A must see during a visit and for residents alike. Happy hiking people and Aloha!