Checking out Hanauma Bay is often on a visitor's list of sites to see while on Oahu. What many might not realize is that there is a great hike just above, that offers an amazing downward view of the bay and gives you a pretty decent workout. Hanauma Bay Ridge Trail is one of my go-to hikes on the island. It offers varied terrain, unique landscape views and makes you sweat.
The last time we hiked this trail we brought along our rhodesian ridgeback. Although this trail is dog-friendly, make sure you feel comfortable with your dog's fitness level. Our pup is pretty active, and even he was a bit sore after this hike. Although he is kind of a baby.
We park on Nawiliwili Street, which is a side street off of Kalanianaole, and walk a short distance towards Hanauma Bay. We then take a right up an access road towards the trail. You'll see where you can cut through some tall grass to meet up with the paved portion of the hike. Its an easy incline up the ridge, you'll see people of all ages hiking this part of the trail.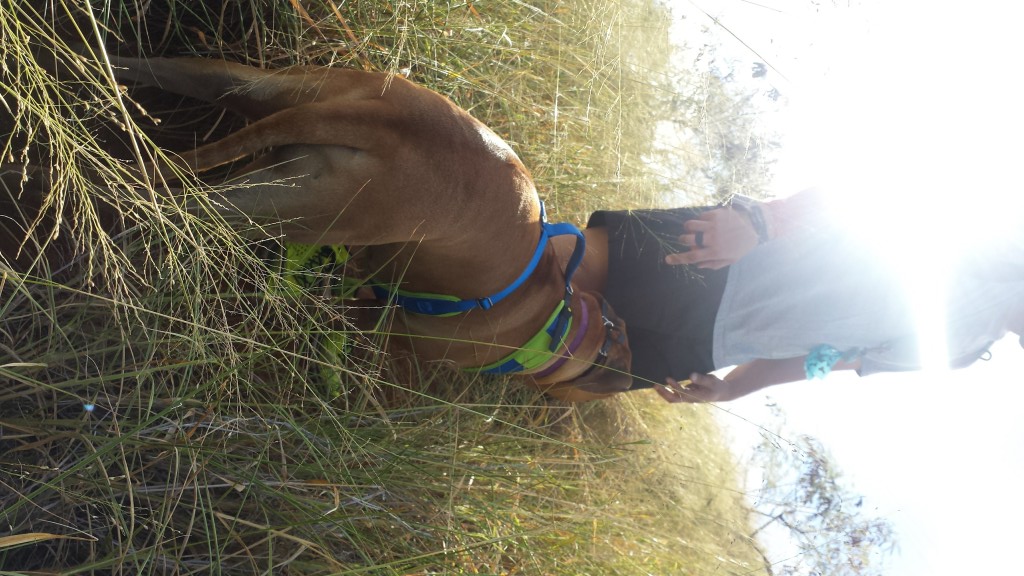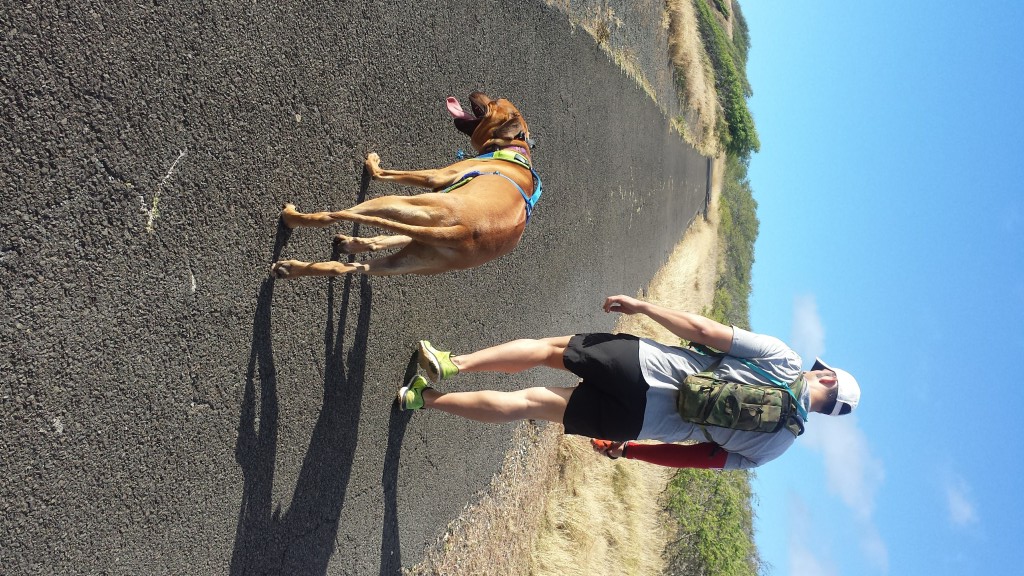 As you hike you'll enjoy some amazing views from all sides. Koko Head Crater is behind you and Hanauma Bay is on the left. Oh, and more beautiful coastline can be found on the right.
So this is the easy part of the hike. The challenge comes when you trek down the ridge to the left. There are two main ways to make the decline. The first is a bit steeper then the second and I prefer to be hiking up a steeper part on the way back rather than down it. Here is an idea of the two options as well as where we park.
Take your time walking down. The landscape here is very different from up above. It's almost like you've landed on mars by the time you get to the bottom of the trail.
Not far from here is a spot thats known as the "Rock Bridge" Many people try to get a photo while standing on the rock bridge. I don't really recommend it. People have been washed off of it by rogue waves.
The hike takes about 2 hours at an easy pace. Be sure to slather on the sunscreen because the hike is completely exposed. Bring lots of water and enjoy the raw beauty that is Hawaii.