This weekend we decided to explore an interior island trail. With a total distance at about 4 miles, Aiea Loop Trail offers a nice workout but feels a bit more relaxed. The trail is both kid and dog-friendly and you'll enjoy lush tropical jungle, gorgeous mountains and even some peek-a-boo ocean views.
The trail offers an abundance of shade but it can get a bit muddy in some areas. It would not be ideal to hike this trail if it's recently seen heavy rainfall. Still be prepared with sunscreen and add in a bit of bug spray if you wanna be safe. The trail is a part of Keaiwa Heiau State Recreation Area so there are facilities and even campsites you can rent. It's an easy drive up a paved road straight to the trailhead.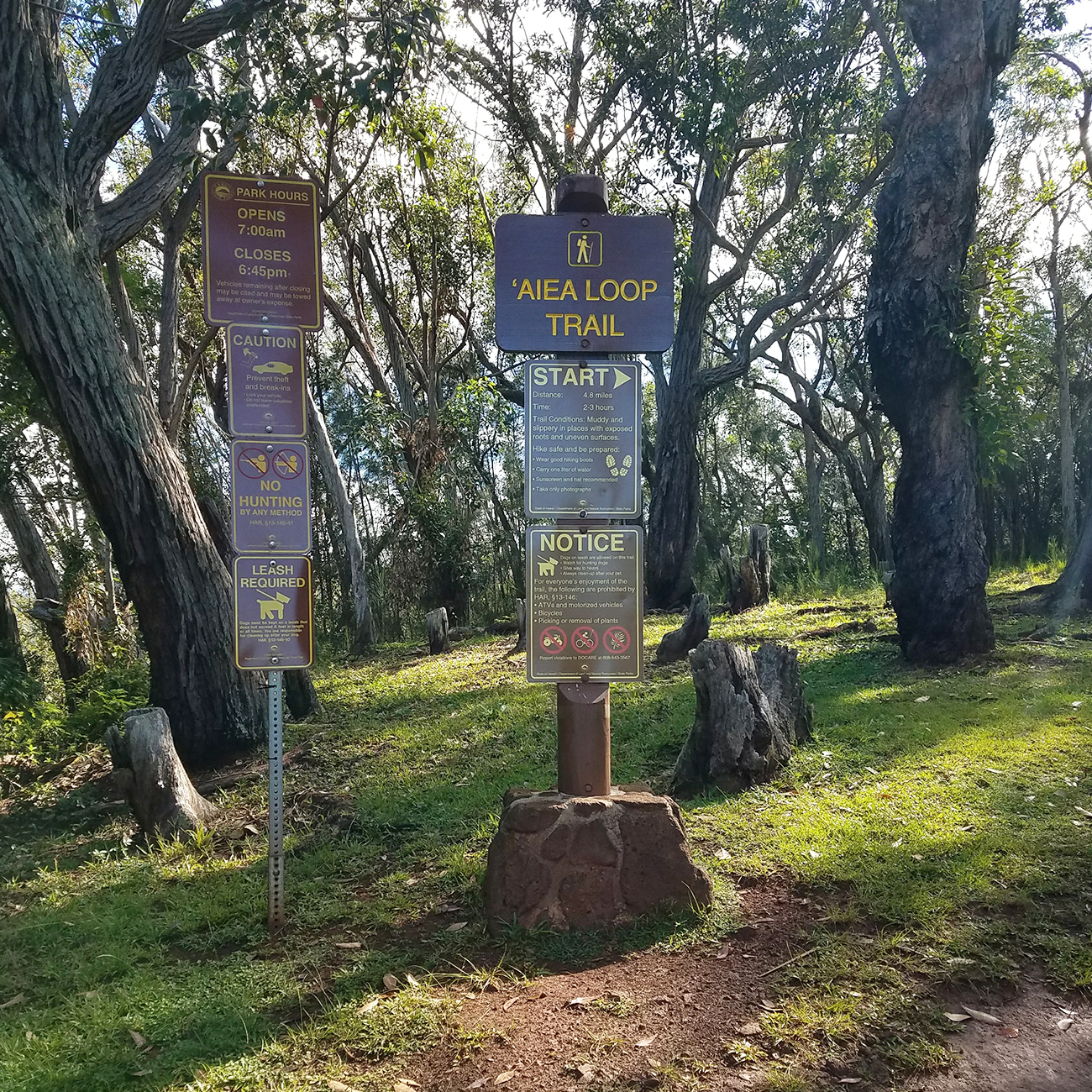 We lucked out with a gorgeous day, perfect temperature with magical sunbeams breaking through the canopy. We started about 8:30AM, I always like to hike early if possible and of course coordinate a lunch out after 🙂
Some areas of the trail have a mess of roots to work your way though. Keeps the landscape very interesting! And then there are some sneaky ocean peek-a-boo views here and there. Just to remind you you're on an island.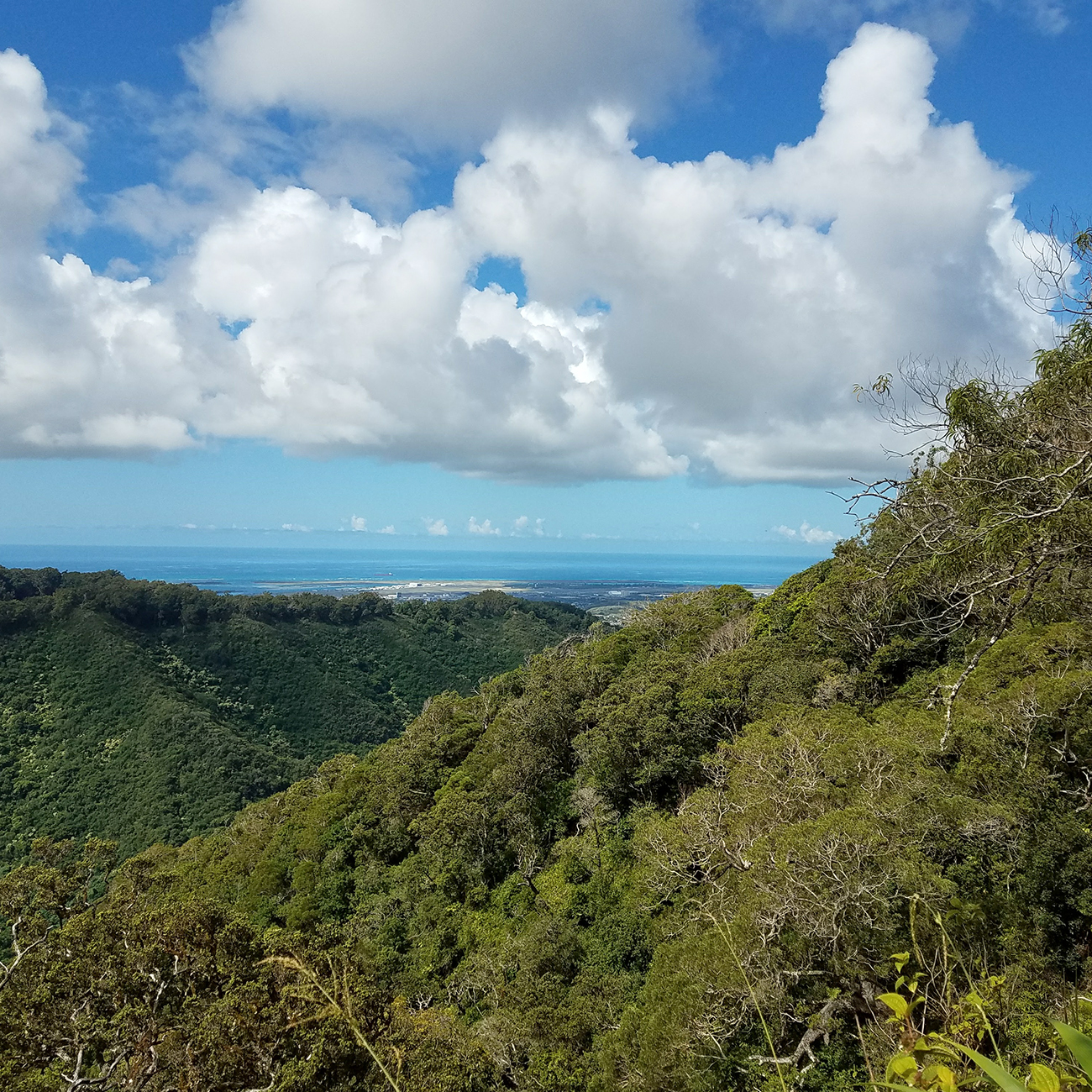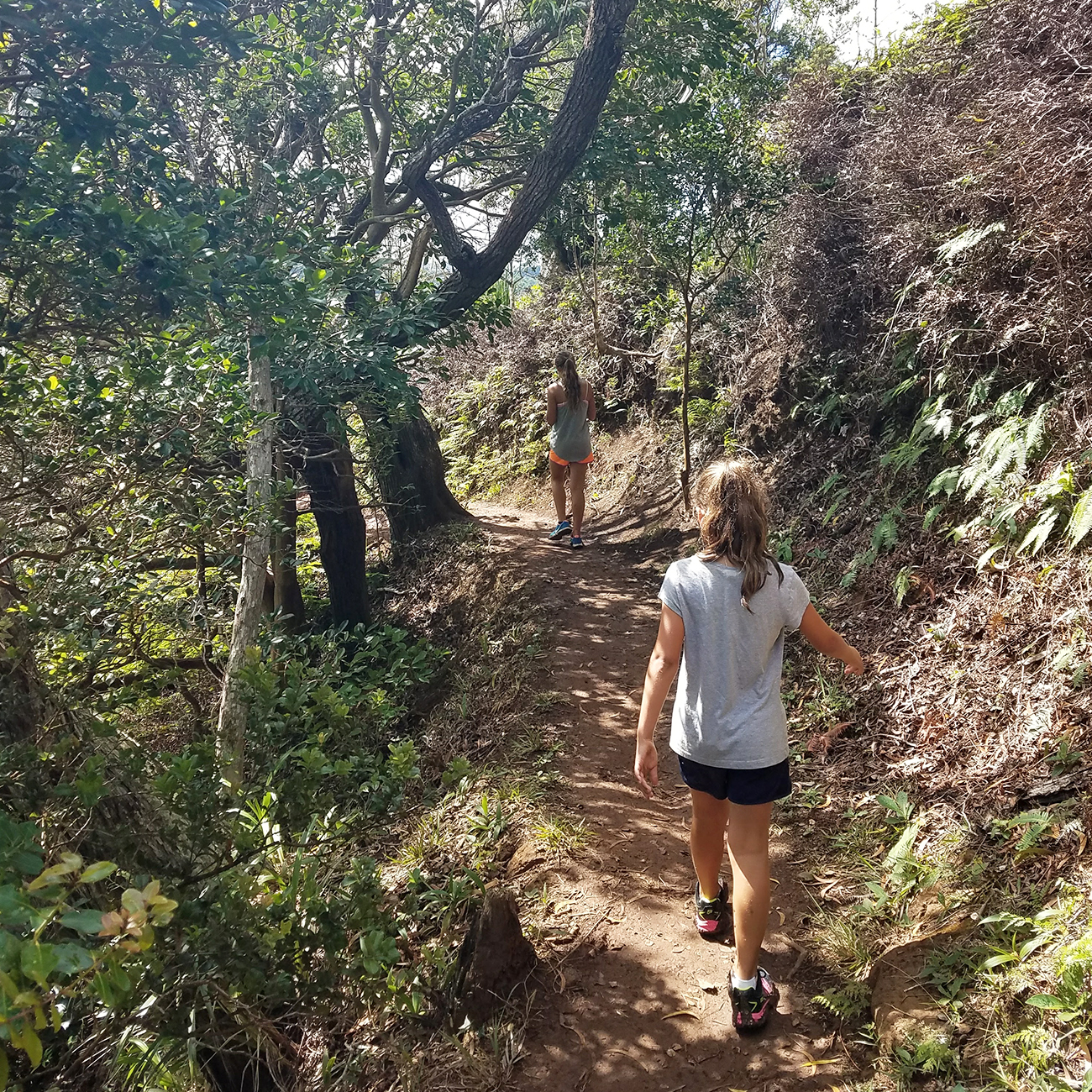 About 3/4 of the way around the loop you'll encounter an amazing view of the Ko'olau Mountains and H3 (1 of 3 main highways on Oahu). This is a good place to take a break before you finish the final portion of the loop.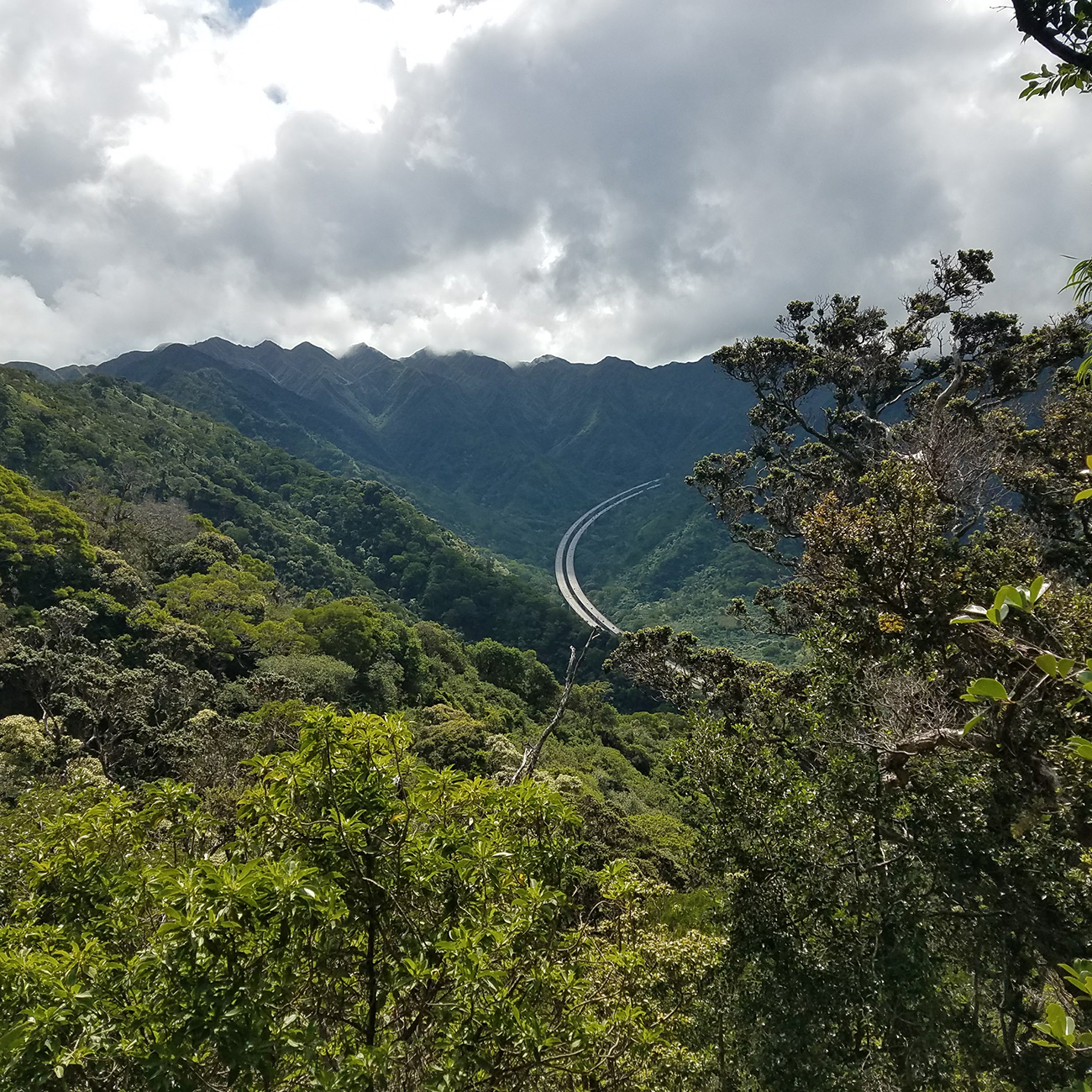 You'll finish the loop down by the campsites and if you parked closer to the trailhead, you'll enjoy one last climb back to your car 😉 All-in-all a great way to spend a morning. Aloha!
You like? Pin me!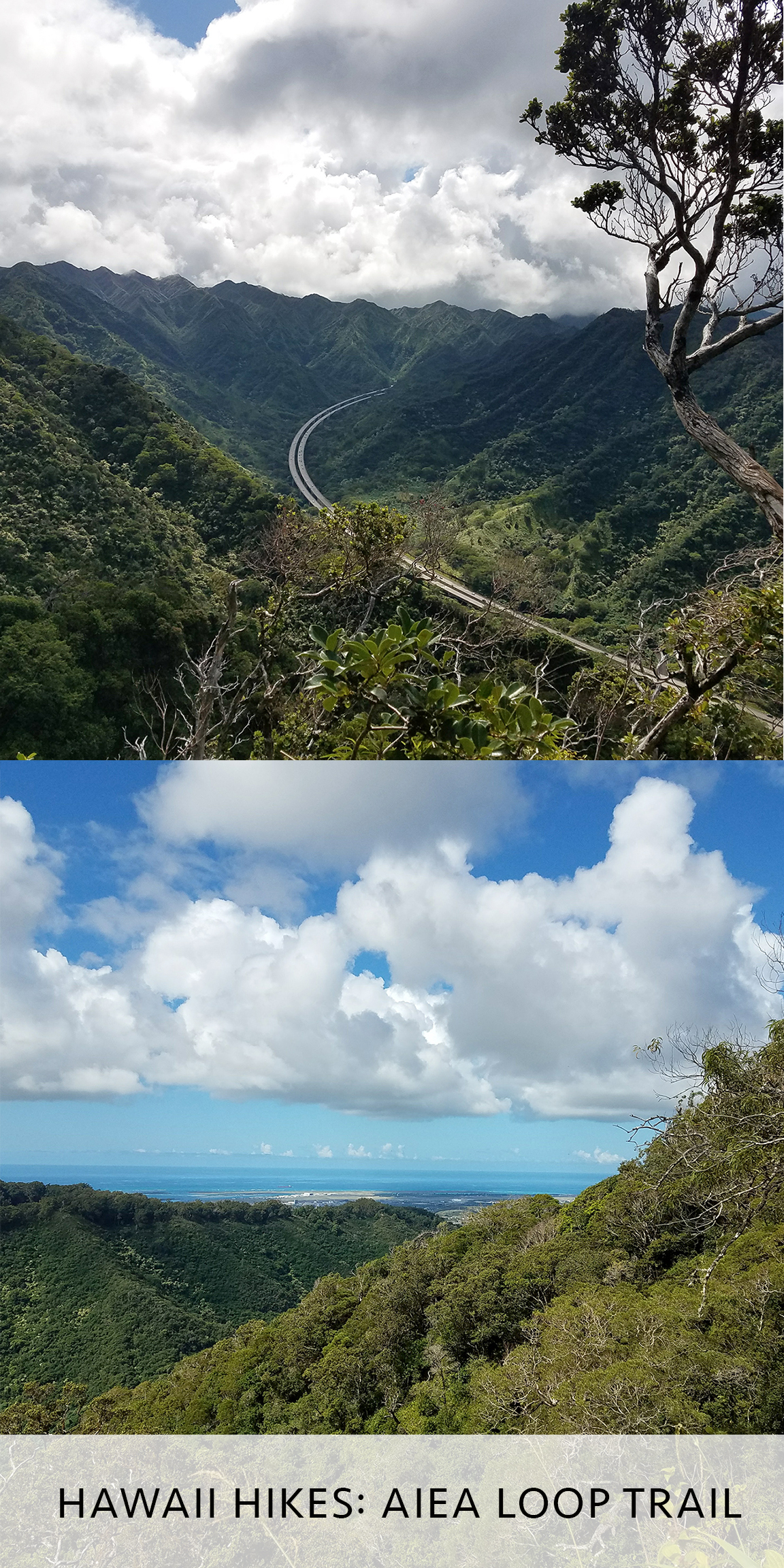 Want more Hawaii hikes? Check out these.