My parent's were visiting over the 4th of July holiday and one thing we wanted to do was take them to a luau. We had tried to take them a number of years ago only to be rained out right when they were about to serve that delicious luau food! It was something that they still wanted to experience so without hesitation, we made reservations.
Experiencing a luau is usually one of the top things on a Hawaii visitor's list. There are plenty of options on Oahu that range from hotel luaus to more activity-based luaus that offer a bit more than just dinner and hula. As a family we have been to our fair share of luaus over the years and one of our favorites is the Paradise Cove Luau. Based at the Ko Olina lagoons in Kapolei, it is a bit of a drive from most places on the island but the setting is totally worth it.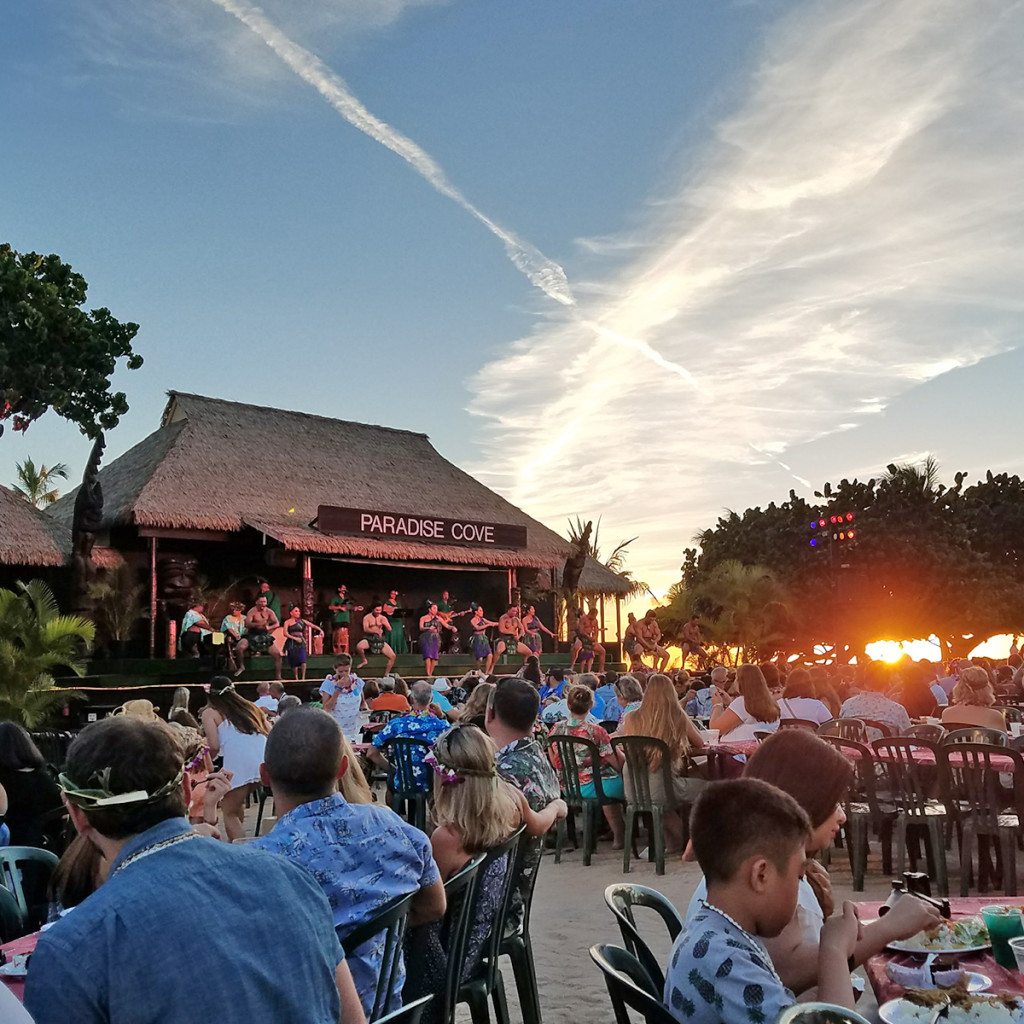 They have different packages you can buy and we opted for the standard package. We have access to military outlets to buy our tickets which offers a pretty good discount. Your ticket includes the luau dinner, a couple of adult bevies, the main show and a bunch of Hawaiian culture-based activities.
We arrived around 4:30PM and parked in the main lot. We picked up our tickets at will-call with no issue and waited about 15 minutes until the gates opened. It's then a short stroll to the main grounds where you are offered a complimentary Mai tai or cup of POG (Passion, Orange, Guava) juice. Once you make your way all the way in, I suggest grabbing a beverage at the bar and then heading over to the activities.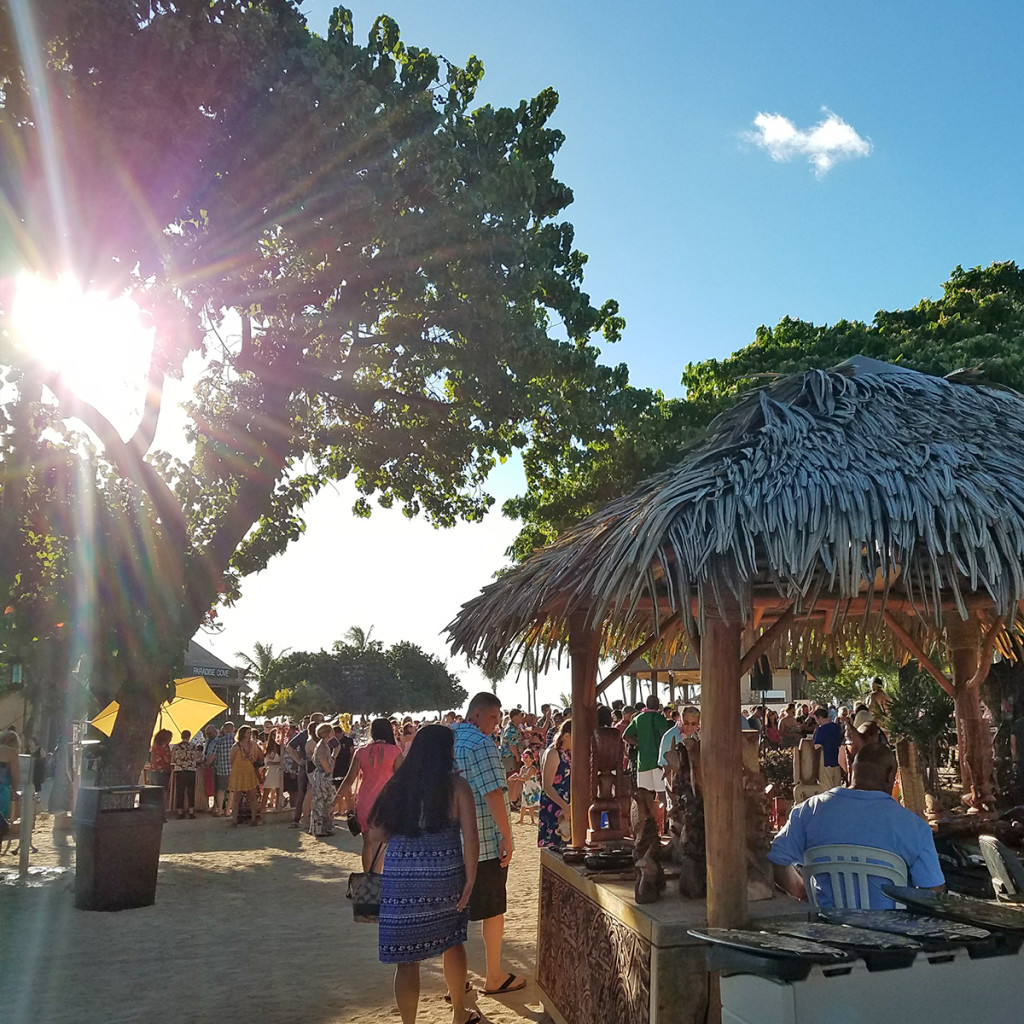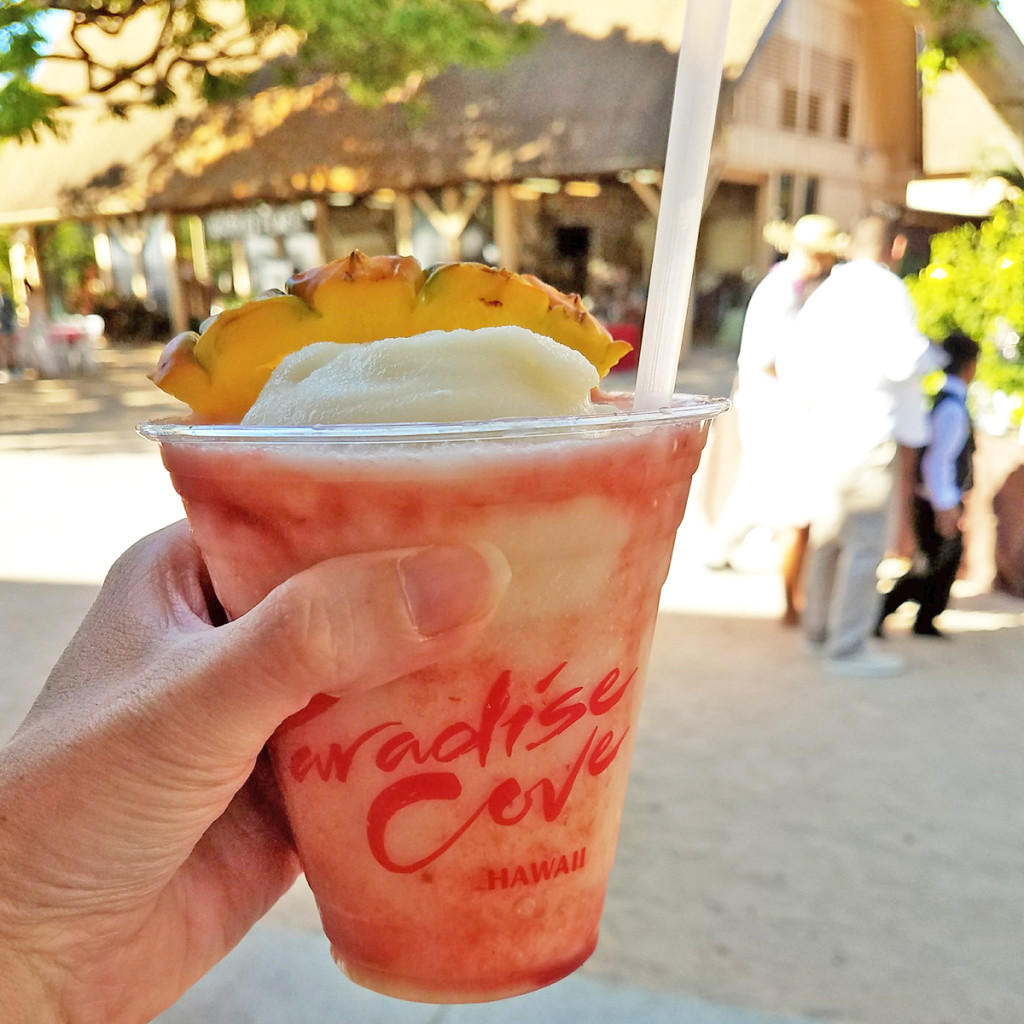 My drink of choice was a Lava Flow, which is essentially a Pina Colada with strawberry. Once you have drink-in-hand, mosey on over to the many activities. Lines will begin to grow for each activity so try and get started early. There are traditional games, Hawaiian tattoo painting, canoe rides and more. The weather was gorgeous that evening, music playing and people milling around. It was busy, but not chaotic by any means.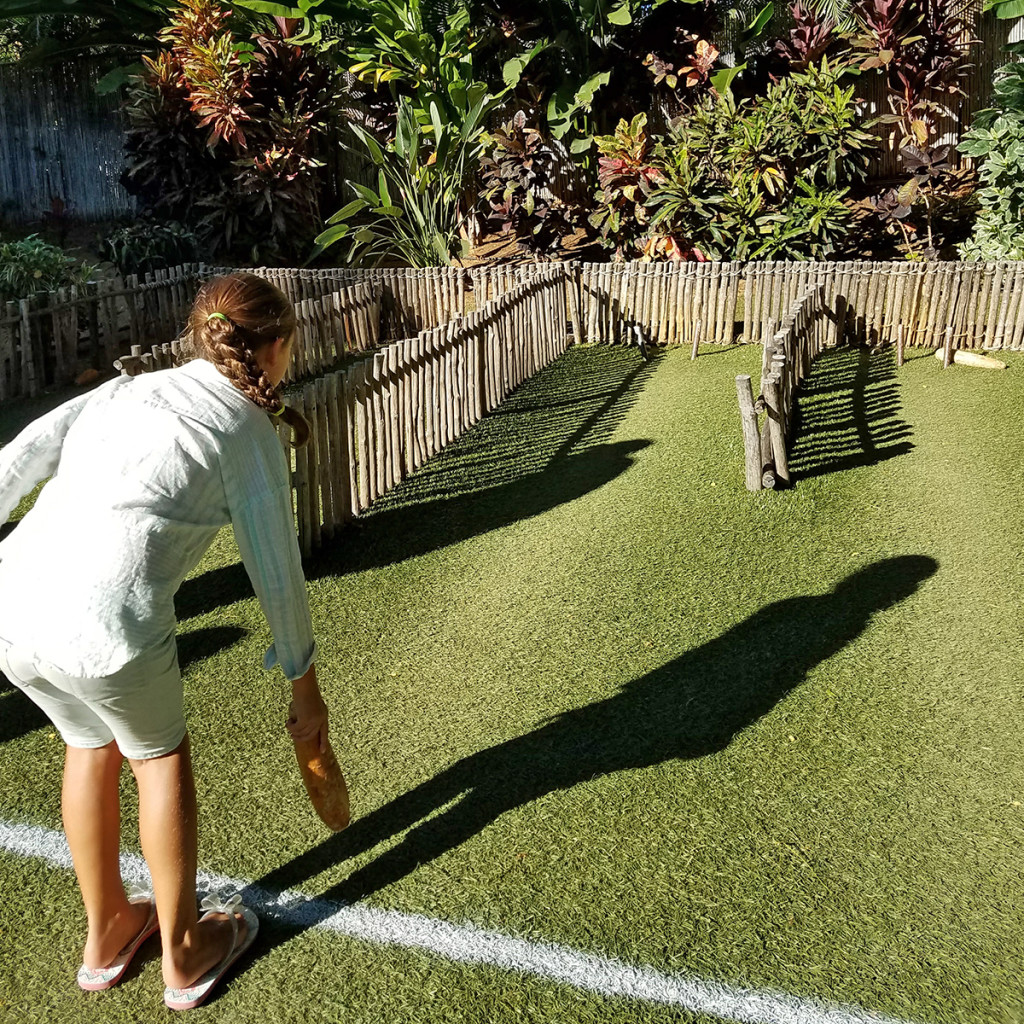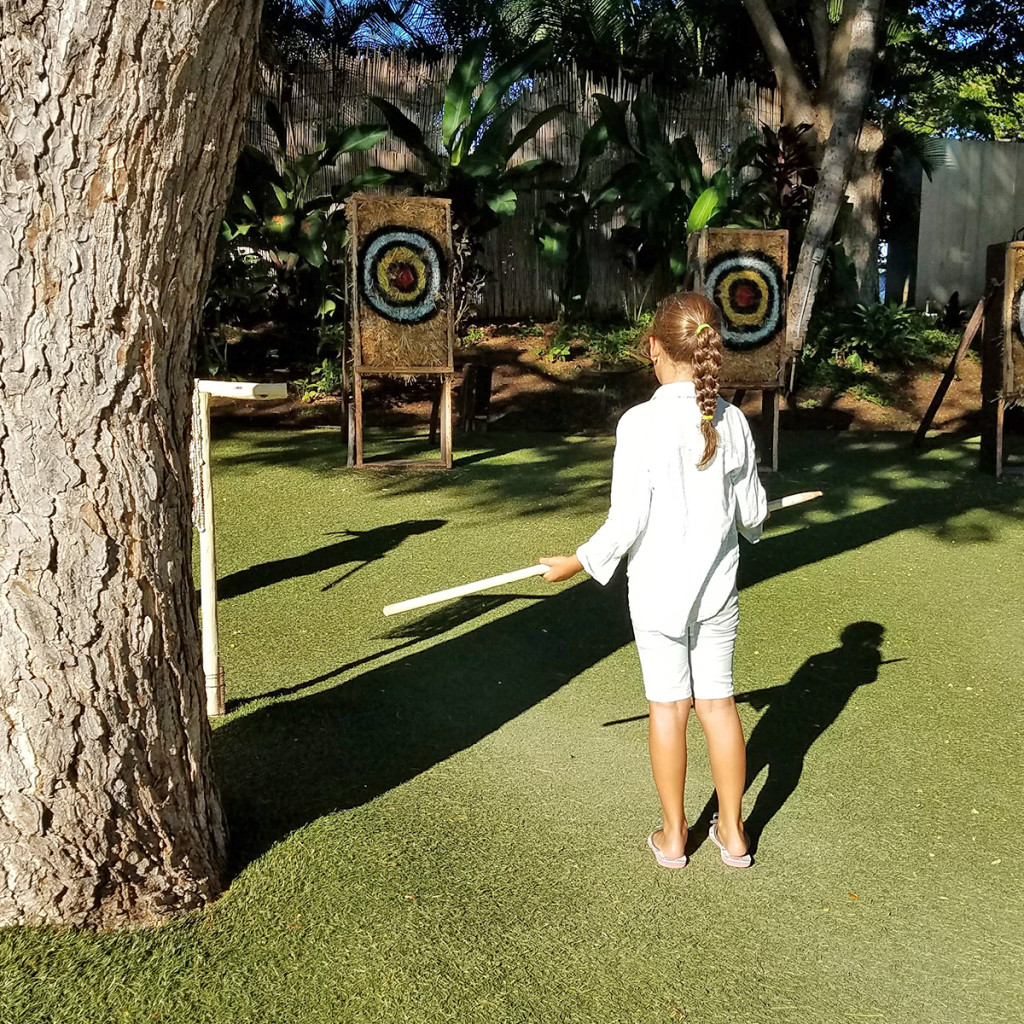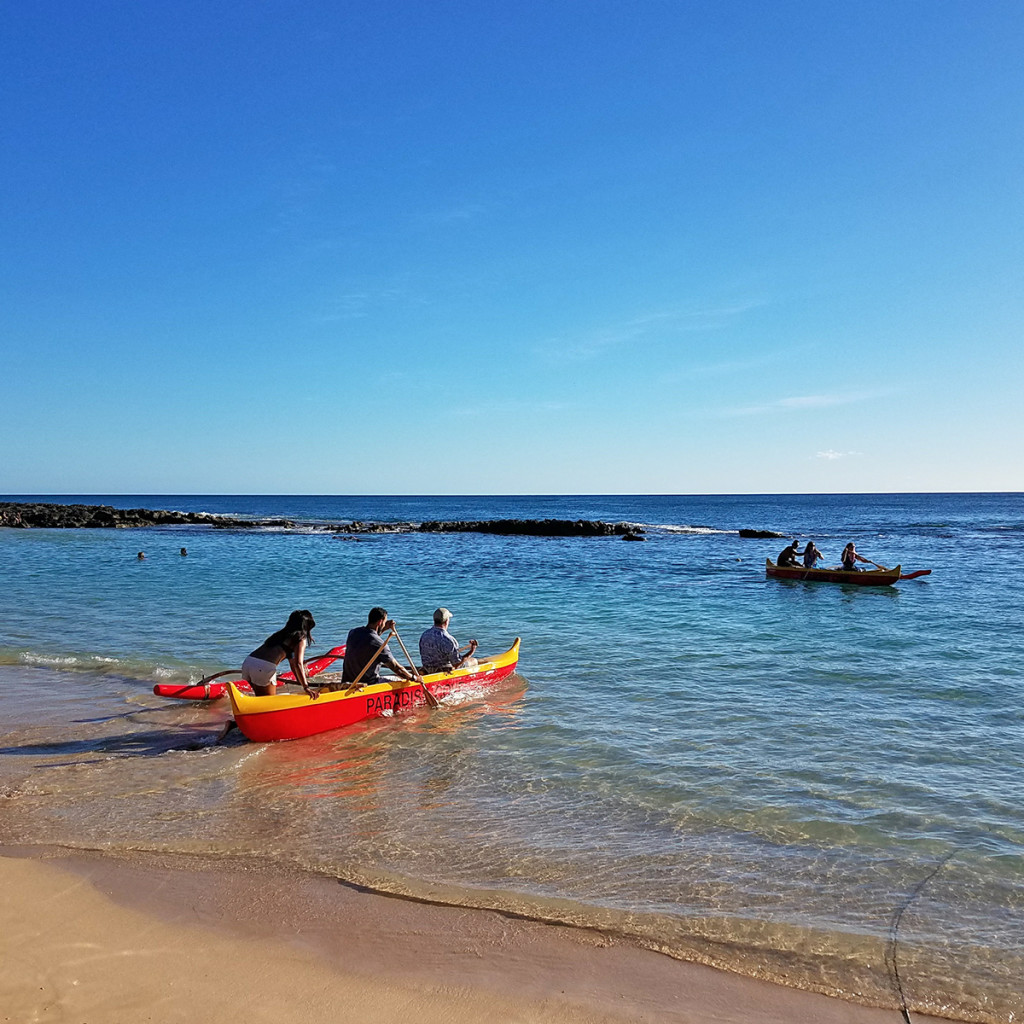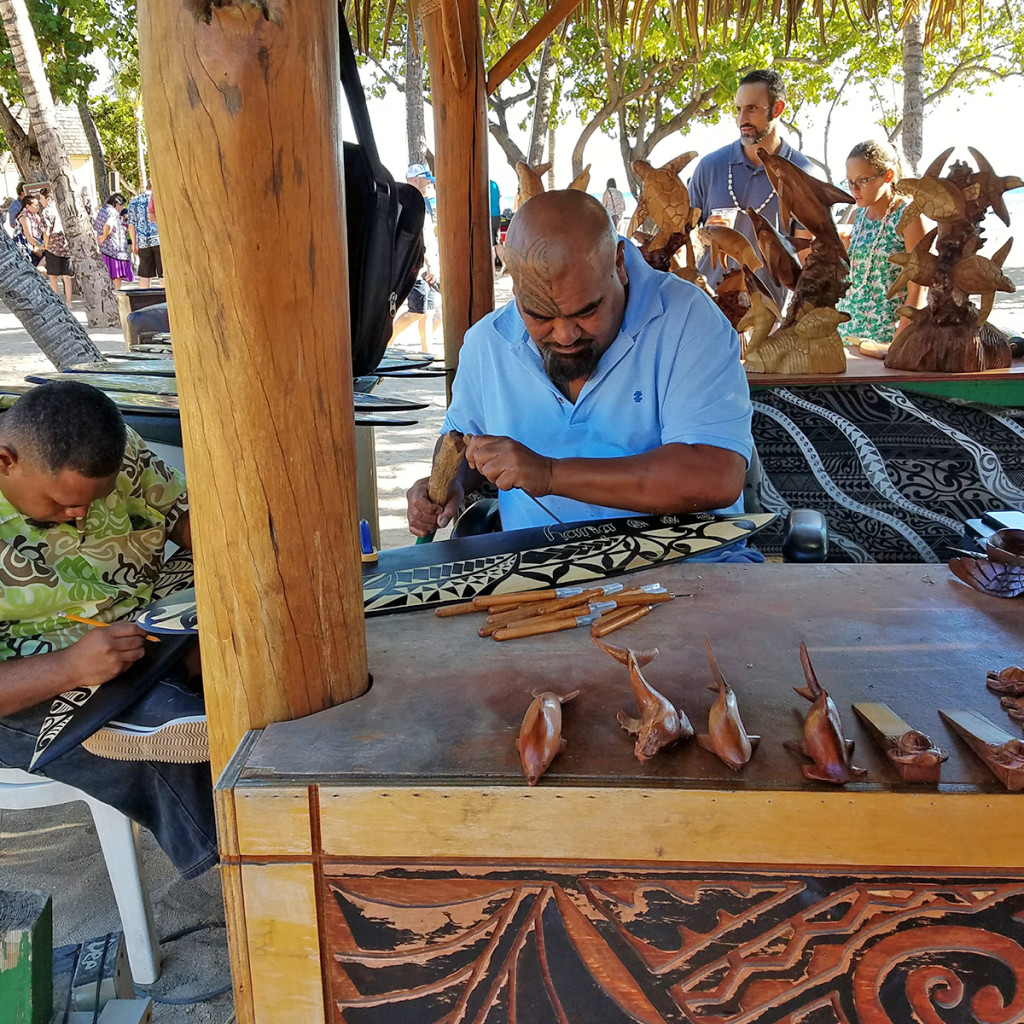 You're given plenty of time to enjoy all of the activities. Soon everyone is called over to the Imu where there is some hula performance and the ceremony of pulling the pig from where it has been roasting underground. Before that though, you are treated to the Shower of Flowers, where a "luau boy" climbs up a tall coconut palm and releases flowers from the top. The climb is not for the faint of heart.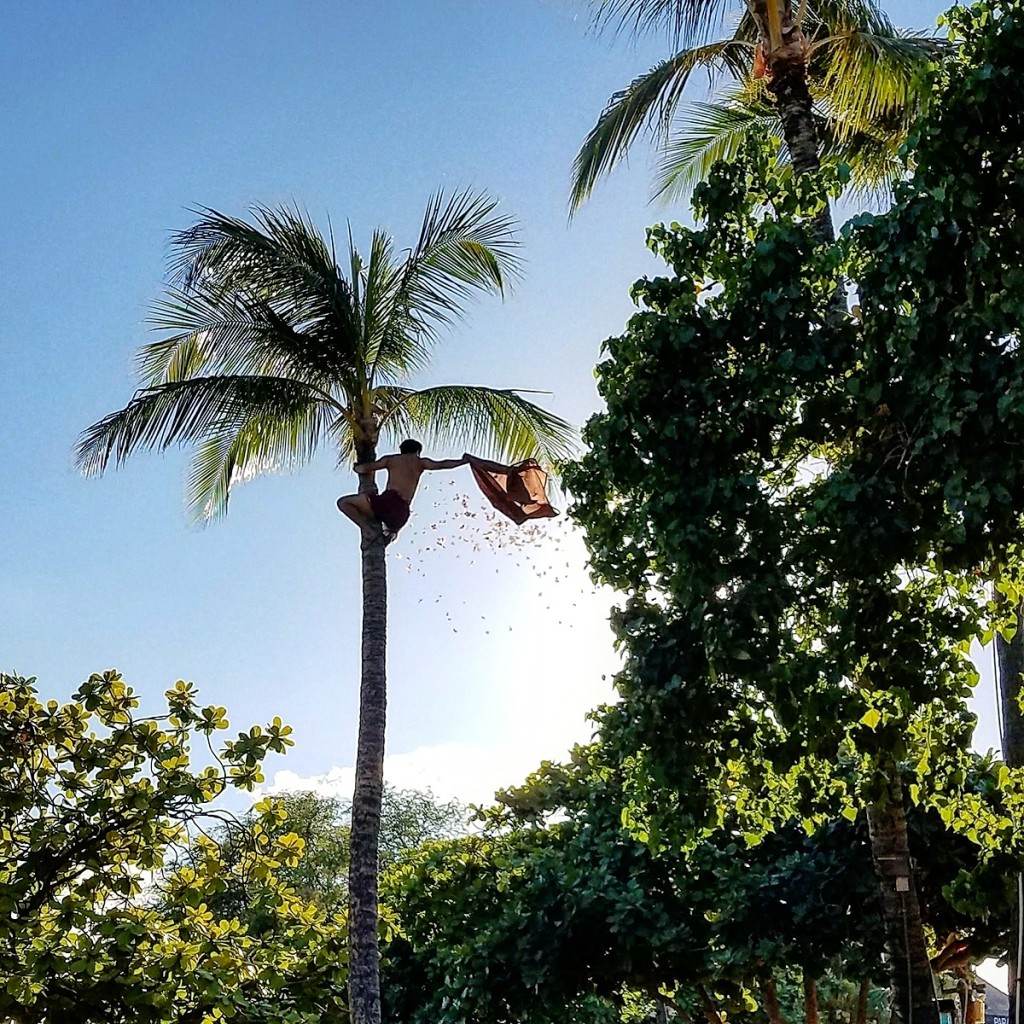 People then start to make their way to their tables and await their turn in the buffet line. When called, the lines move quickly, they have a very efficient set-up and you have your food in minutes. There's kalua pig, roasted chicken, island fish, a variety of salads and veggies, fresh fruit and the list goes on. Check out this spread of food. Ugh, drooling just looking at it.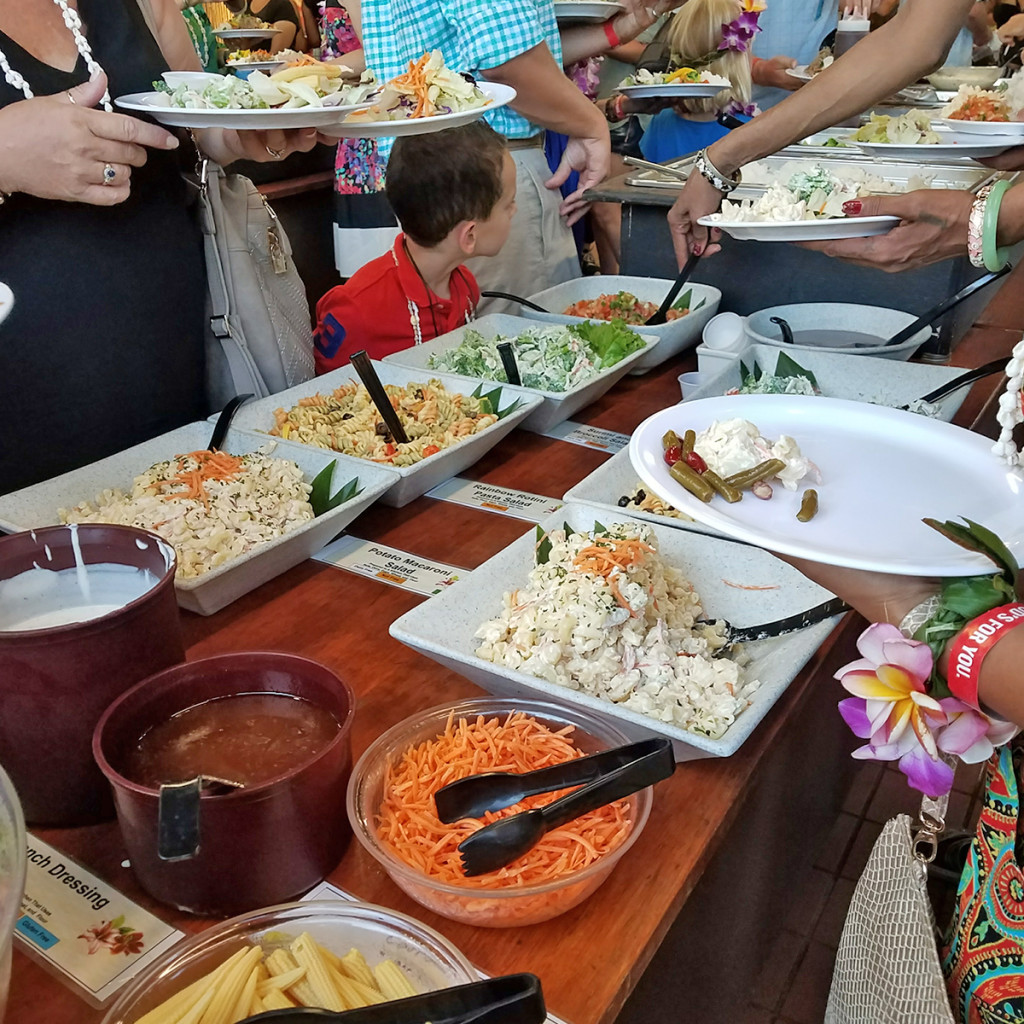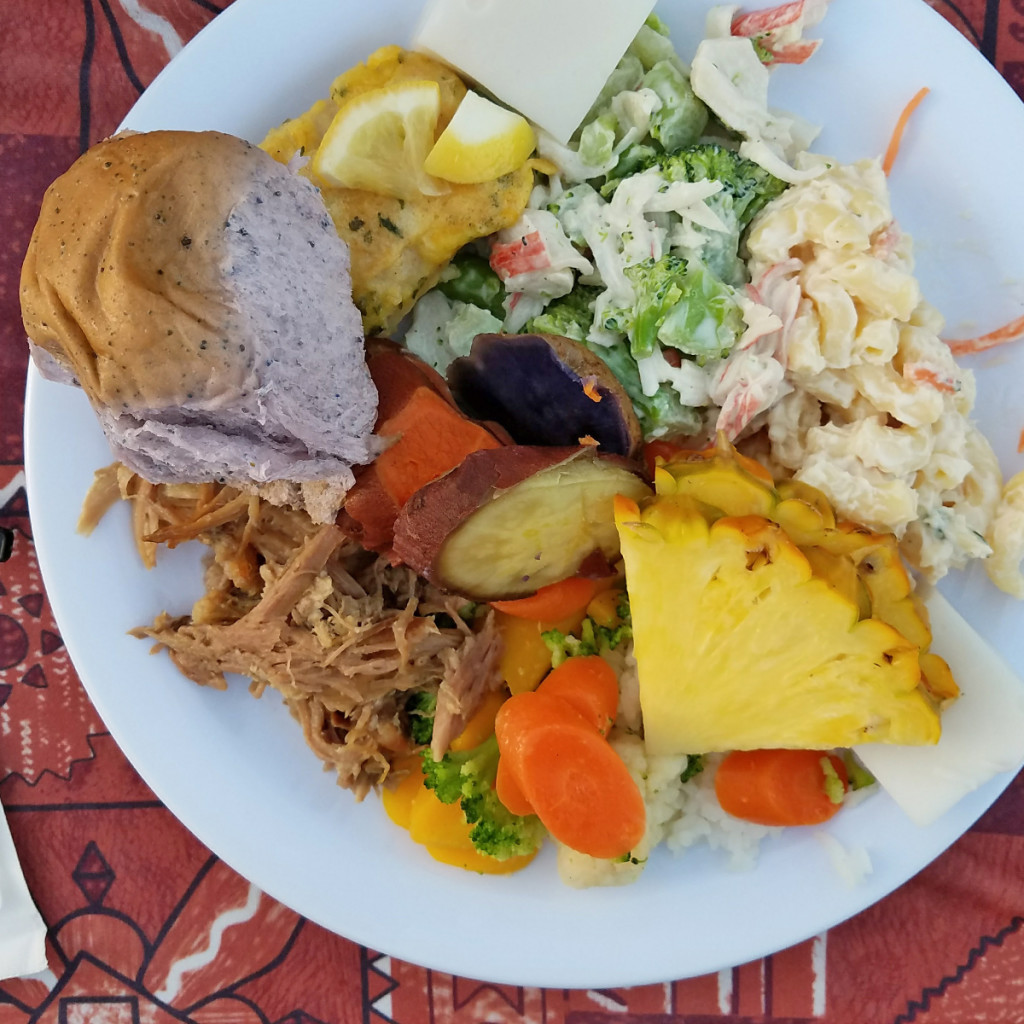 After you get your food, which also includes dessert, you can settle in for the show. Lots of hula, singing and storytelling all under the Hawaiian stars. They really do a nice job with the entertainment and all-in-all you get a lot for your money at this luau.
Even though we have been a number of times, its always fun. I highly recommend adding this luau to your list of things to do while on Oahu. It's the perfect way to spend an evening and really has something for everyone. Aloha!
Save for later? Pin me!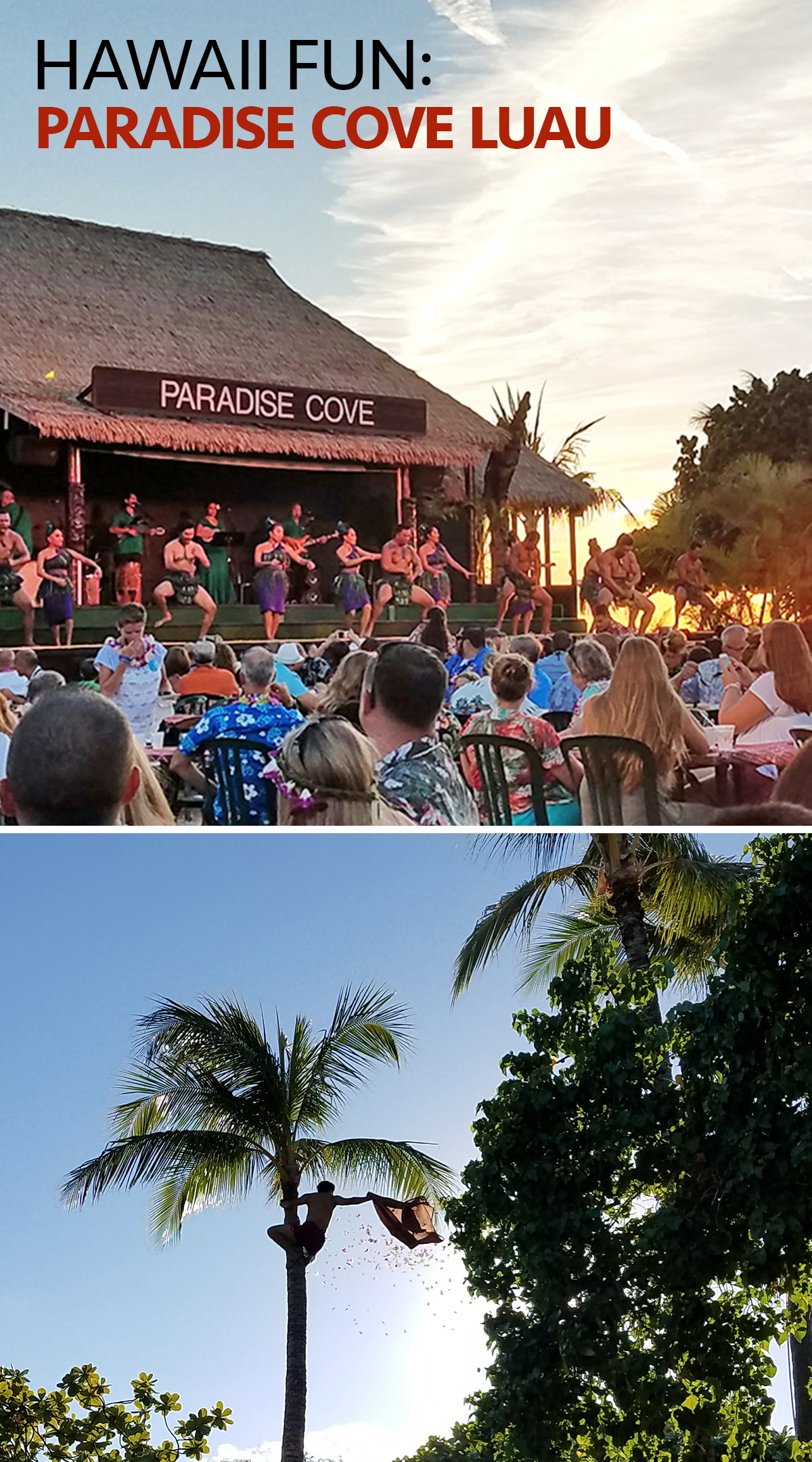 Looking for more Hawaii fun? Check out these posts.
Keep up with our Island Adventures and get 10% off in the Shop!