I received my very first FabFitFun box just before Christmas and I am officially obsessed. I have been wanting to try FabFitFun for a while now and as I was in the midst of holiday shopping for others, I decided to sign up. For those who don't know, FabFitFun is a subscription box that comes every three months. It's full of premium goodies worth over $200 for only $49.99. You get free shipping if you live in the continental US, but since I'm in Hawaii it was $8.
Once you sign up you fill out a personal profile by answering questions about product, fitness and beauty preferences. This helps the FabFitFun team curated a box that best suits you. As a member, you also have access to FabFitFun TV, which includes both fitness and cooking videos. In addition, there are brand discounts available as well as some great giveaways you can enter. Pretty sweet.
Ok, so now on to the Winter Box. Voila!
This post contains affiliate links. This means that Aloha Lovely may receive a small commission if you decide to purchase any of the linked products or services. Please know that we only recommend products and services that we personally use and trust. Mahalo.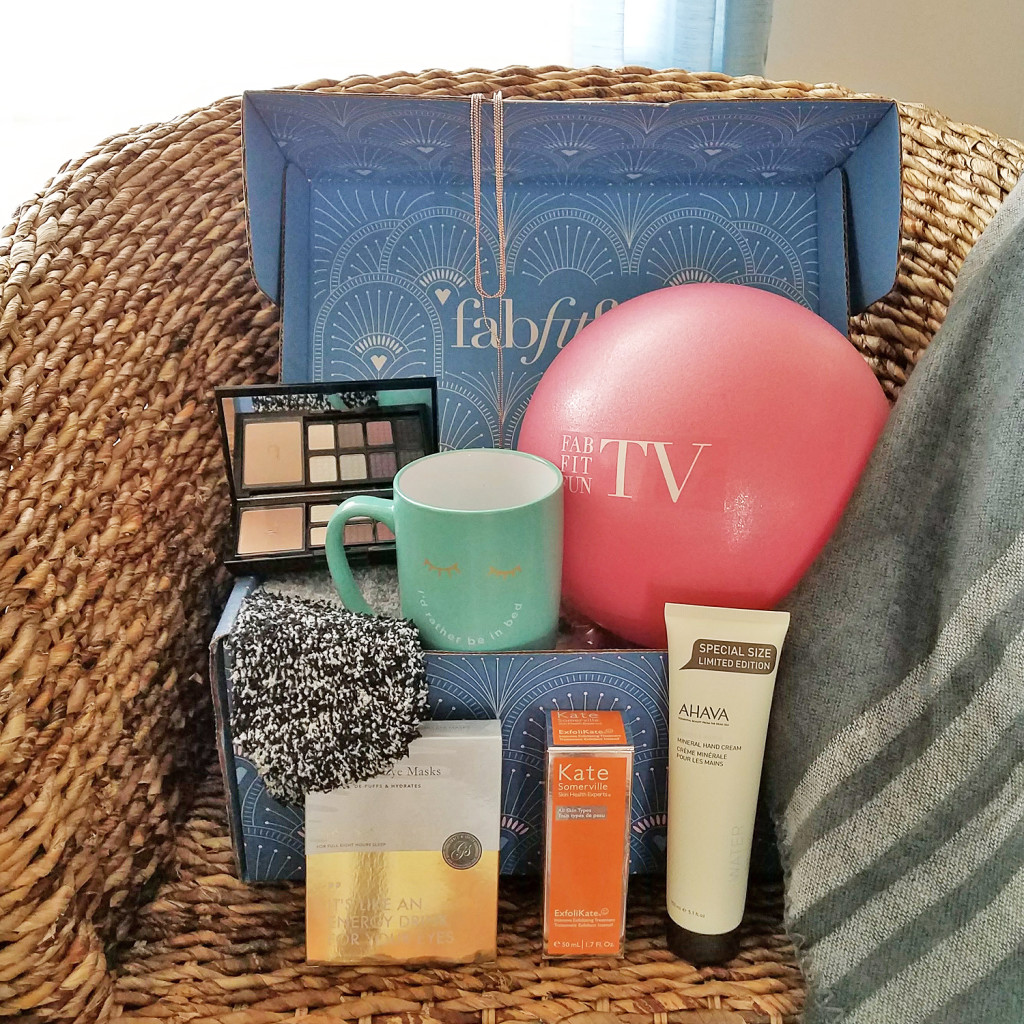 So I pretty much love everything that came in this box. I'm gonna go ahead and list the contents and my thoughts below. Overall, I'm impressed with how much I like everything. I'm a pretty picky person, so great job FabFitFun, you guys nailed it!
BB Dakota Poncho – Retail $70.00
In love with this poncho. This fits right in with the wardrobe capsule I am working on. I love grey neutrals and always have a cardigan or kaftan handy when working in a super cold air conditioned office. It's super soft and its reversible!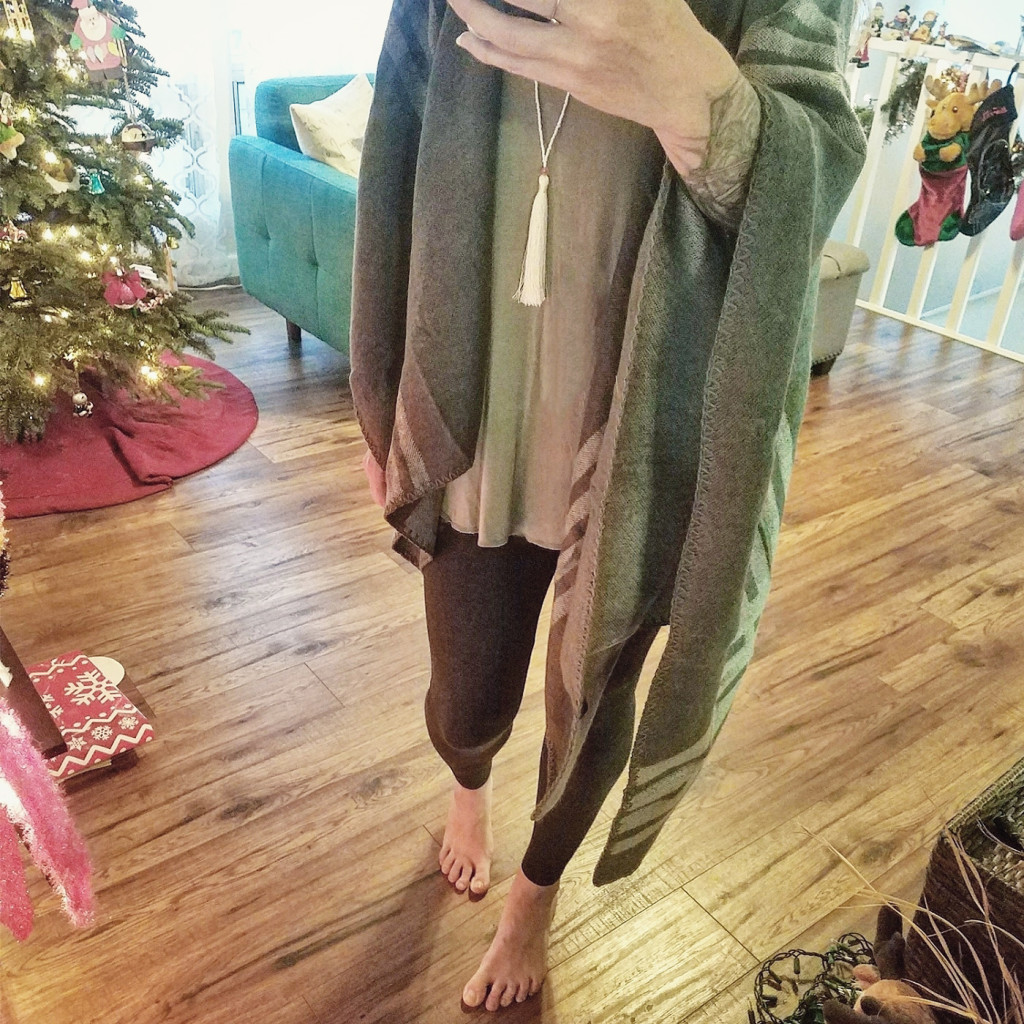 AHAVA Mineral Hand Cream With Dead Sea Water – Retail $33.00
After only one use, my hands felt transformed. I am such a slacker when it comes to moisturizing but this cream may motivate me. Smells amazing and silky smooth!
Kate Somerville ExfoliKate® Intensive Exfoliating Treatment – $75.00
Definitely intensive! I felt some tingling immediately after applying. I only left it on for about a minute and that was enough. My skin was absolutely smoother after using. I would probably use this treatment maybe once a week because I have rather sensitive skin.
DOUCCE Freematic Eyeshadow Pro Palette – $70.00
This neutral palette is right up my alley. I can seriously see myself using it everyday.
Grace & Stella Anti-Wrinkle + Energizing Eye Masks – 8 Pack _ $16.00
I really liked these eye masks. Super easy to apply and very convenient to use as I sip my morning coffee and prepare for the day. The skin under my eyes felt tighter for sure.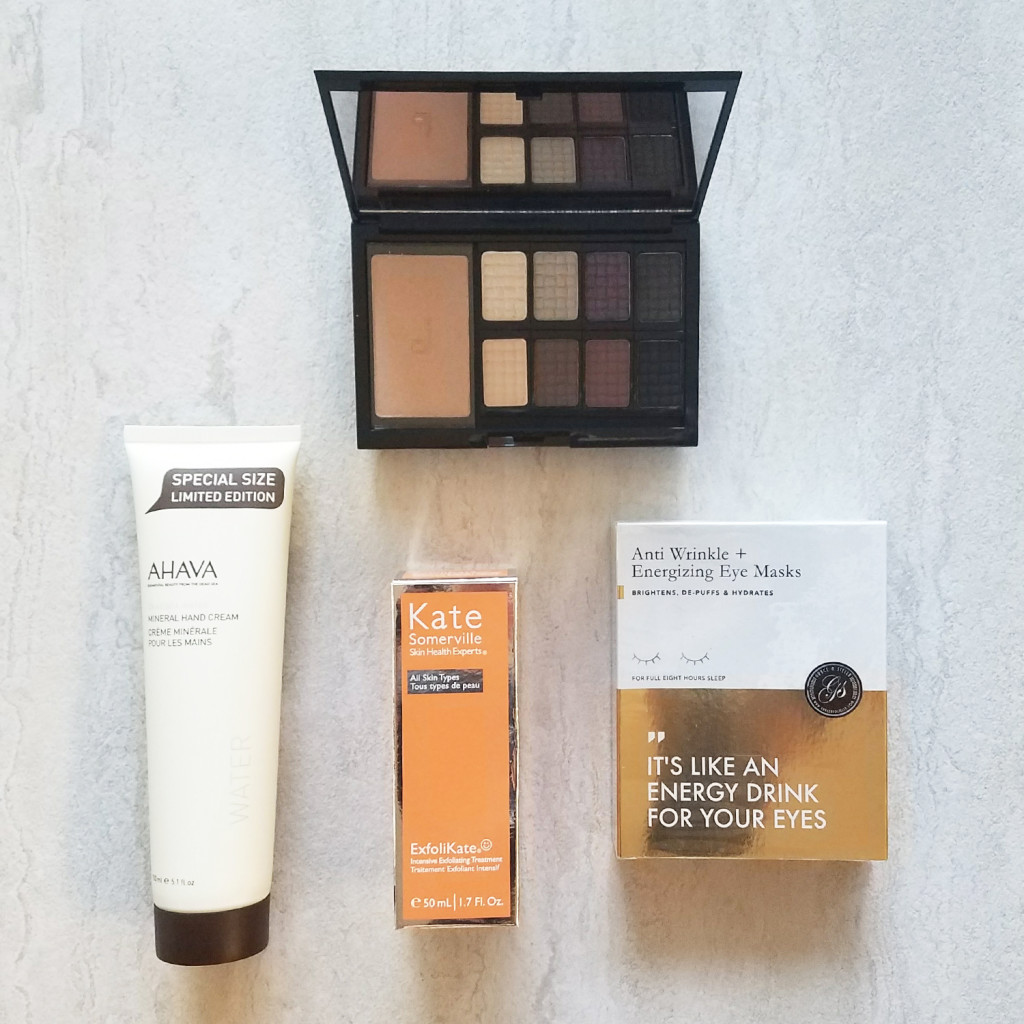 Pointe Studio Aloe Infused Cozy Sock – $19.00
Very cozy socks. So cool that they are infused with aloe. I will have to report back if my feet are softer after wearing them a while.
Homemade by Ayesha Curry Mug – Retail $18.00
Super cute and slightly oversized mug. The graphic is adorable and I just love the teal color. Feels very well made. A great add to my collection!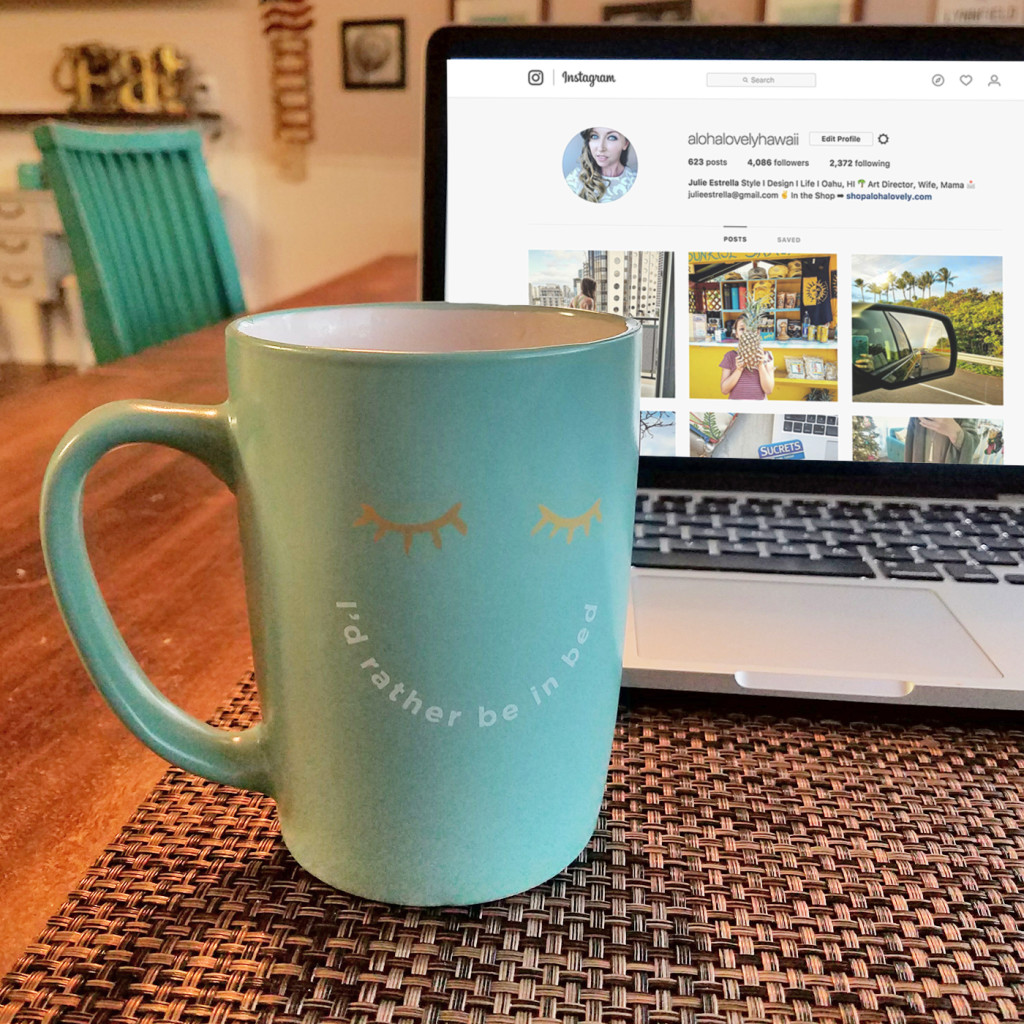 FFTV Fitness Ball with Jillian Michaels – $16.00
I haven't used the ball yet but I think its pretty cool that FabFitFun has fitness videos included in your subscription. I definitely need to try out a lesson. The ball is cute and was easy to inflate.
8 OTHER REASONS Nine Lives Choker – $58.00
Adorable, minimal and delicate rose gold layered choker. I've worn this a few times and have already received many compliments. I really love minimal jewelry so this is a total win.
Total Value: $375.00
It's was so exciting to get this box in the mail. You can treat yourself to a little something once every few months right? I'm excited to see what comes in the Spring box. Only a few months of anxious waiting! Do you subscribe to FabFitFun? Interested in trying it out?
Use the code WELCOME10 to get $10 off your first box!
Aloha!
You like? Pin for later!