As an Art Director, I am on the constant search for design resources. For both client work as well as my own projects, the curation of vector graphics, photography, fonts and other creative elements is never-ending. I've been wanting to add more content focused on creative and I hope this resource will help others.
Below, I have put together a compilation of 15 free fonts. You'll find 3 different categories that feature font personalities ranging from "Simple & Clean" to "Fun & Funky". Depending on your needs, there really is something for everyone in this mix. I look forward to continuing this series and adding more creative and design-based content in the near future. Till then, aloha!
Simple & Clean




Script & Handwritten




Fun & Funky





You like? Pin me!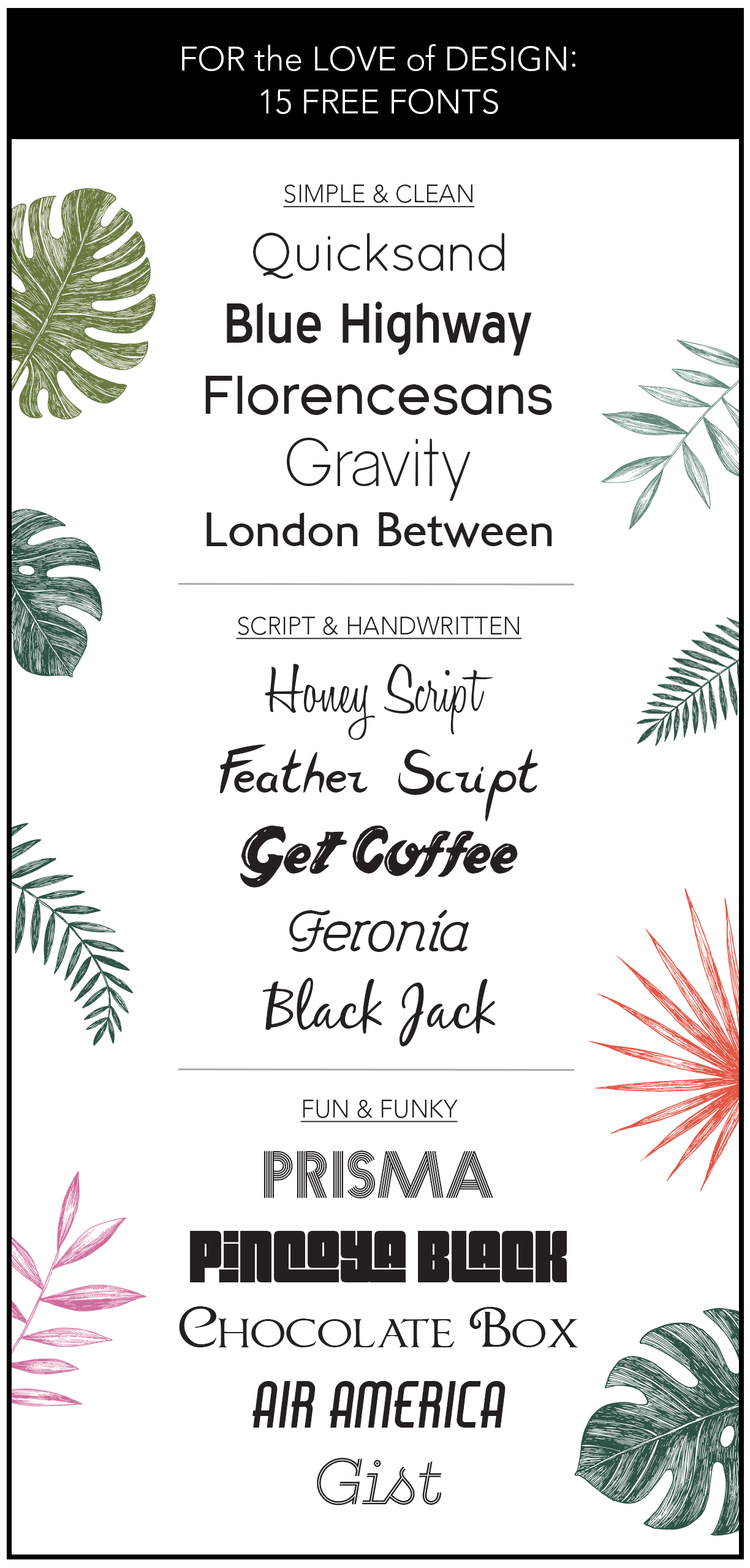 Looking for more creative or blogging resources?