What better time to give back to your local community than during the holiday season. And a huge bonus when you can involve the whole family in an active and fun event. This past Sunday our family participated in Make A Wish Hawaii's annual Jingle Rock Run. It's our favorite local fun-run event that directly benefits Island keiki diagnosed with life-threatening medical conditions. It's an evening 5K that takes you from the state capitol all the way through downtown's holiday lights. I love the vibe at this event for obvious reasons. You are surrounded by positive energy that is only amplified with holiday spirit. The whole family is invited, including pets. We didn't bring our pup this year and kind of regretted it. Next year for sure!
We arrived decked out in our Jingle Rock Run tee's which were included with the entry fee. We added holiday socks and other accessories to complete our looks. The event was very well organized with sponsor tents set up in front of the capitol where businesses could share information and offer small promotional items. It's great to see the support of local companies at an event like this. Check out the cool water flasks we scored from Air Canada!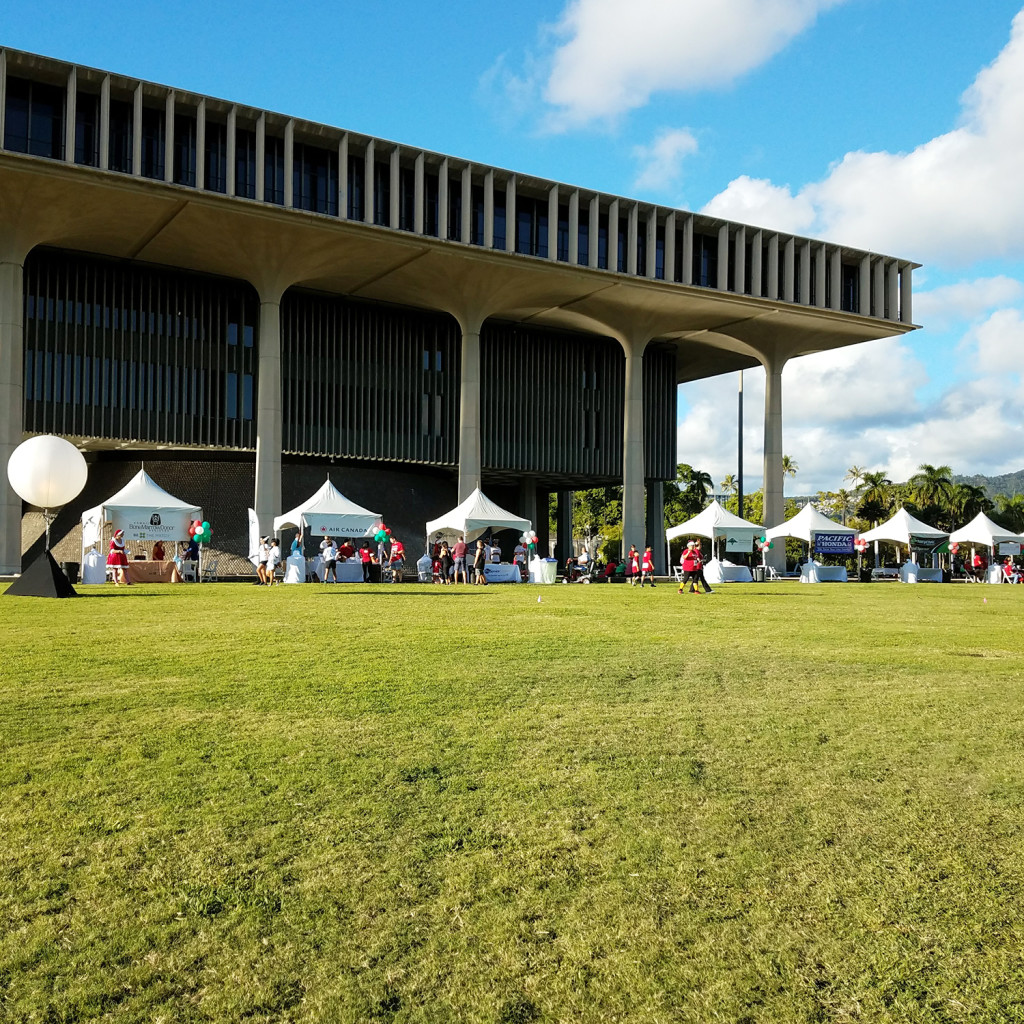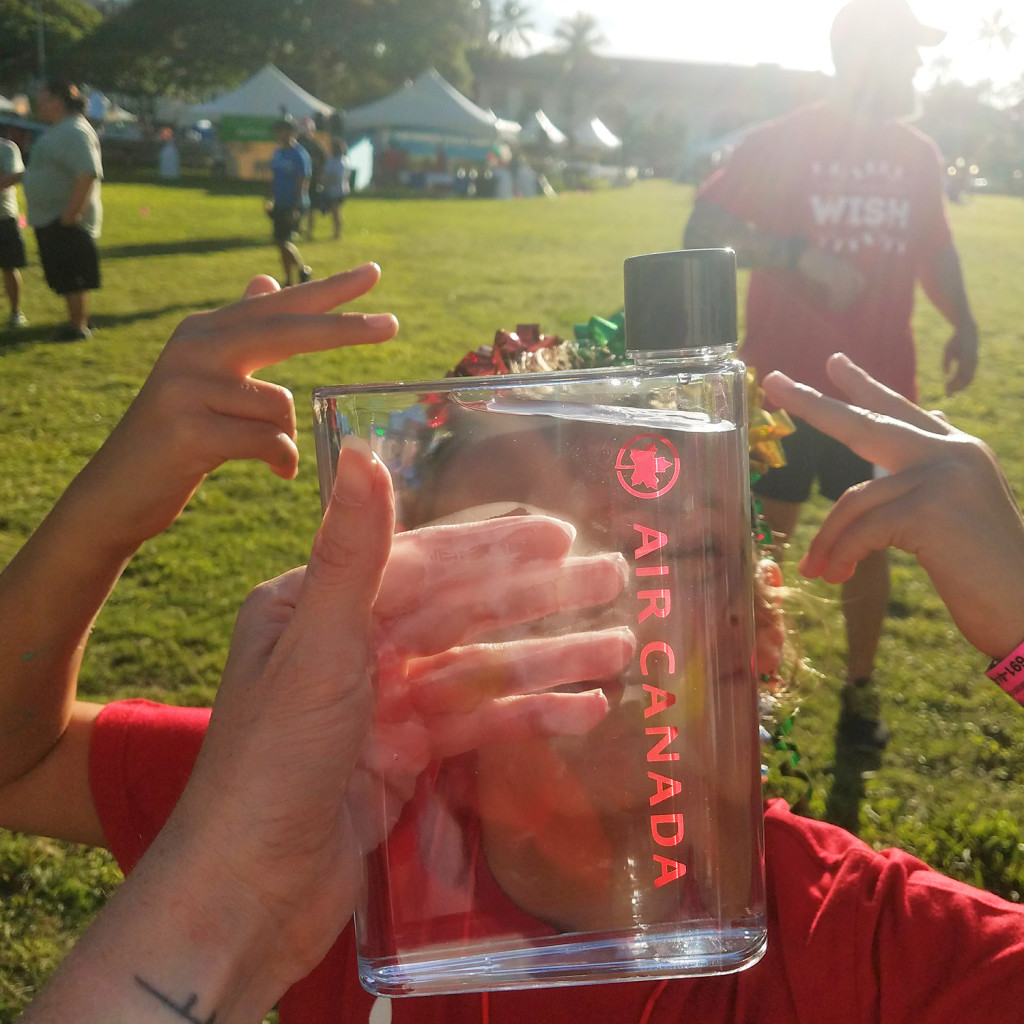 There were also food vendors and a few games for the kiddos. The weather was pretty great so we just chilled out (and goofed off) until it was time to run.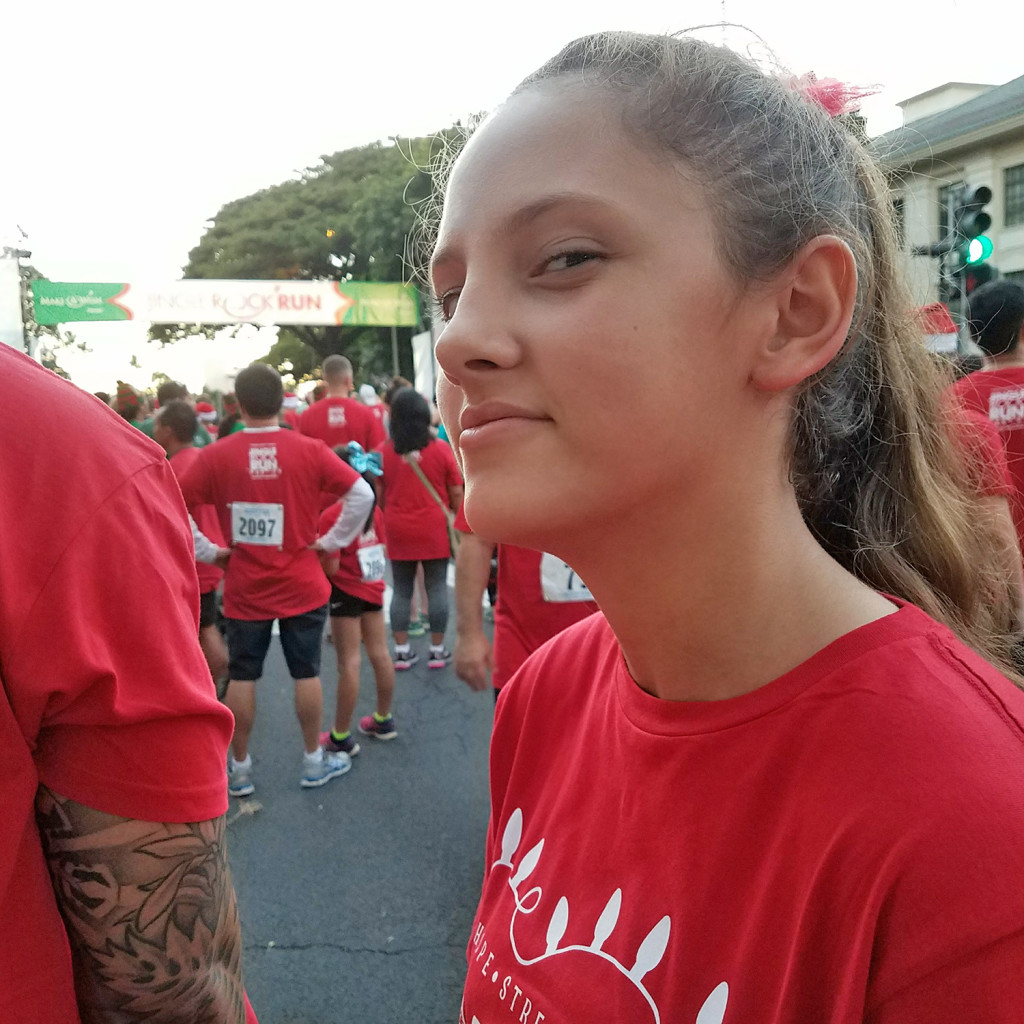 By the time everyone lined up in the street there was quite the crowd! The National and State anthems were sung and a quick word from Governor Ige. It wasn't long until they were counting down from 10 and we were off running!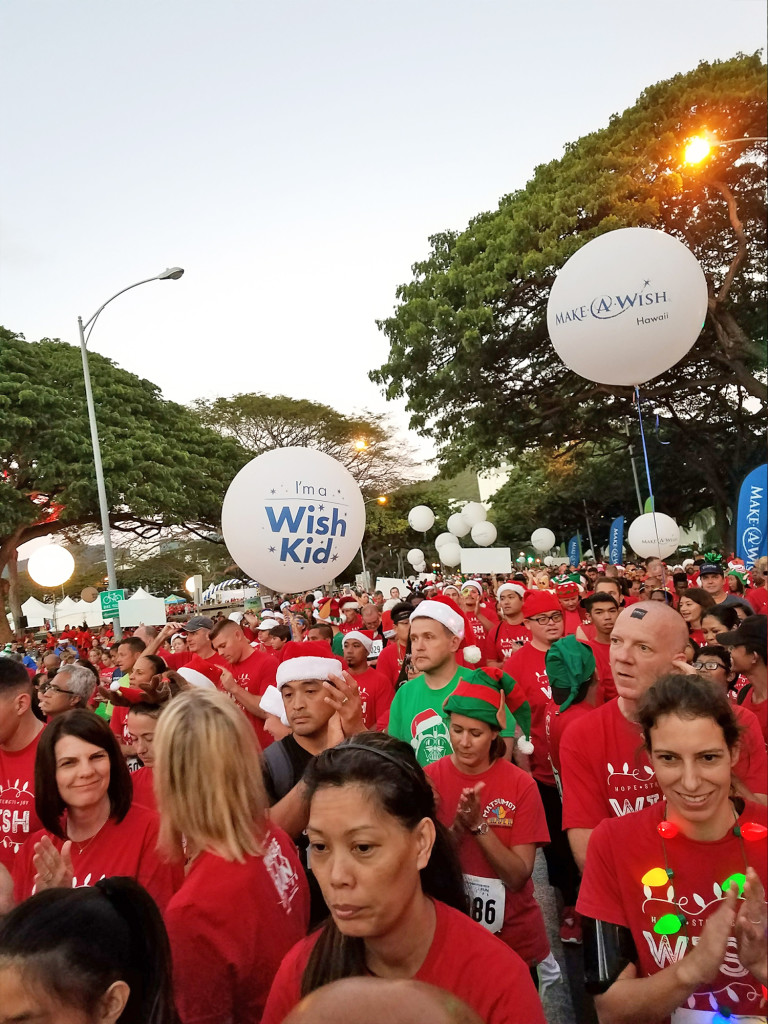 There was both encouragement and entertainment along the way. Both of my girls were troopers during this run. It actually didn't even seem like 3.1 miles. Before we knew it we had finished the course. Plenty of water and bananas were waiting for us at the finish line but most importantly the wonderful feeling of knowing that tonight we were a part of something special.
The Jingle Rock Run may be over but there is always time to help bring these kiddos some joy. See how you can help make a difference through Make A Wish Hawaii.
Want to spread the joy? Pin me!