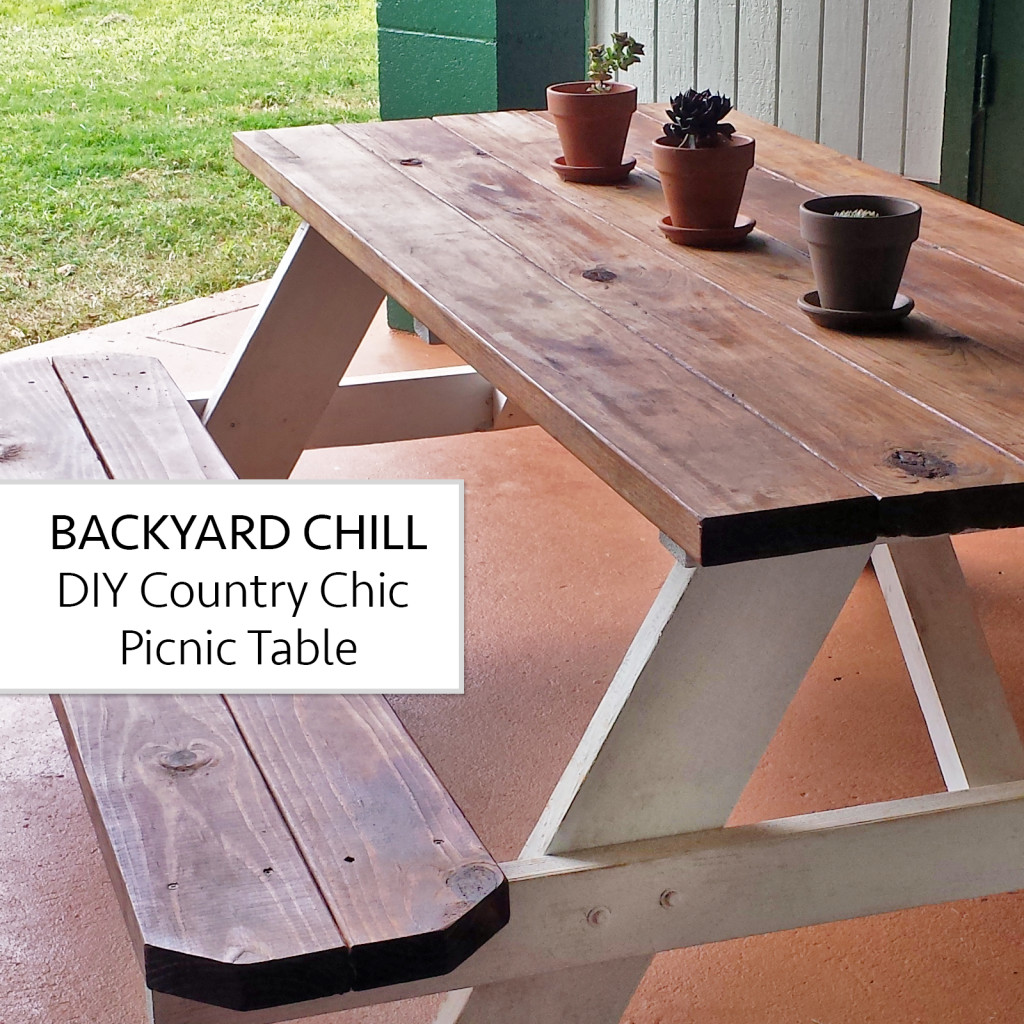 In the search for additional seating for our backyard lanai I came across a lot of options. Most of them were more than I was willing to pay. So I started to think of a budget-friendly DIY and came up with a simple solution. Not revolutionary, but a fix that for the time-being would suit our needs without breaking the bank.
Enter the classic picnic table.
We found an unfinished, already assembled picnic table at Lowes for under $100. Instant seating for 6-8 people! (with chairs on the end) Now we could have left it unfinished, but I wanted to give it a bit of a makeover. A lot of our home decor falls into a sort of beach/farmhouse/country sort of mix, so I thought a simple stain on the tabletop and seats and a crisp white paint on the legs and joints would help dress up this classic.
This is all you really need, in addition to a few brushes and some sandpaper to help prep the surface.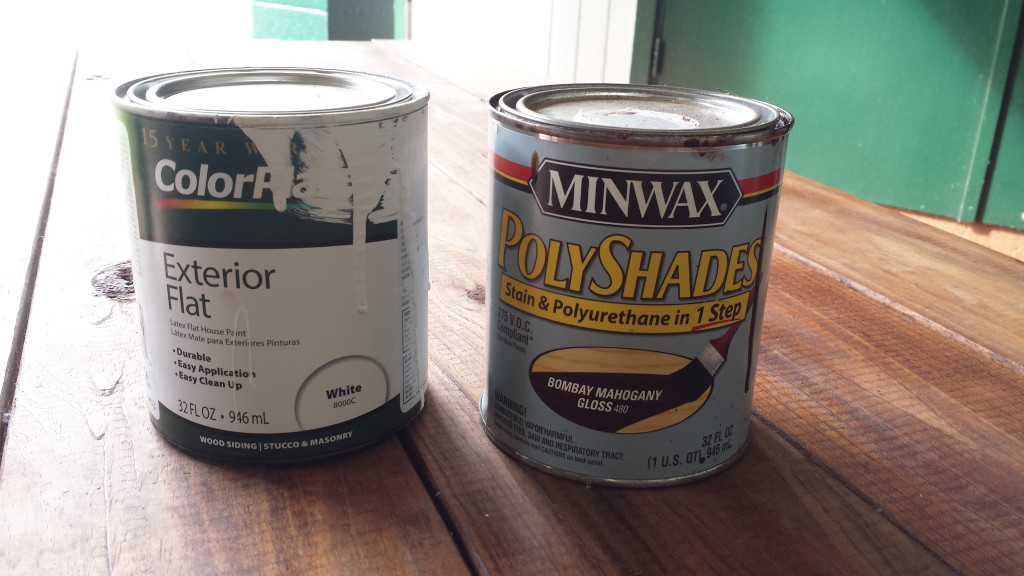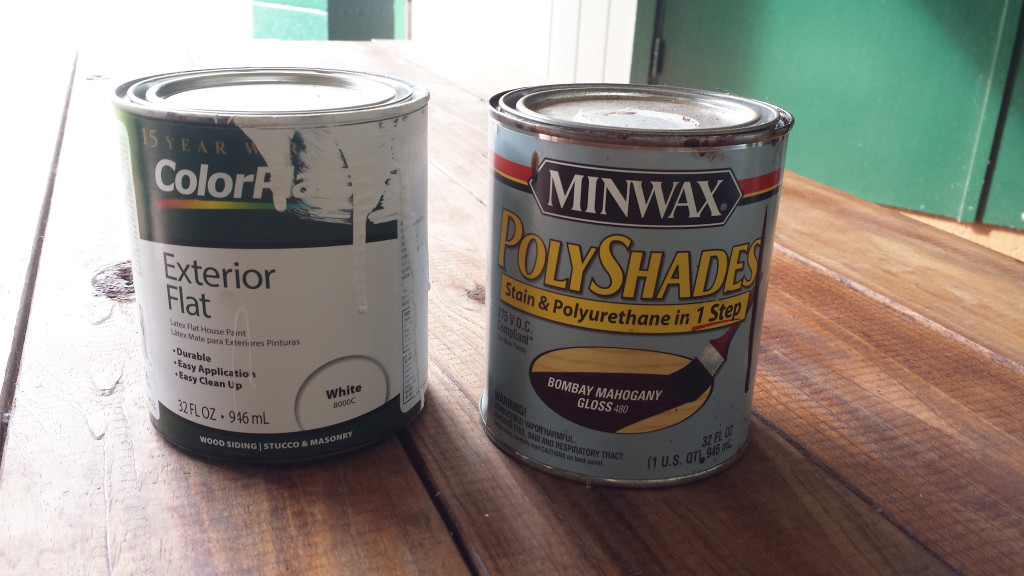 I wiped down the table, sanded the surface a bit and then started with staining the table top and bench seats. Stain first to avoid messing up the white painted surfaces. Wait a few hours for the stain to dry and then get to painting the rest of the table white. Here is a before and after photo.
So for about $125, you have some cute seating for your lanai or patio. For us its great for the kiddos, whether eating or playing they have the space. If you're like me and aren't looking to drop hundreds and hundreds of dollars on additional outdoor seating, this is a great option that still has some style.