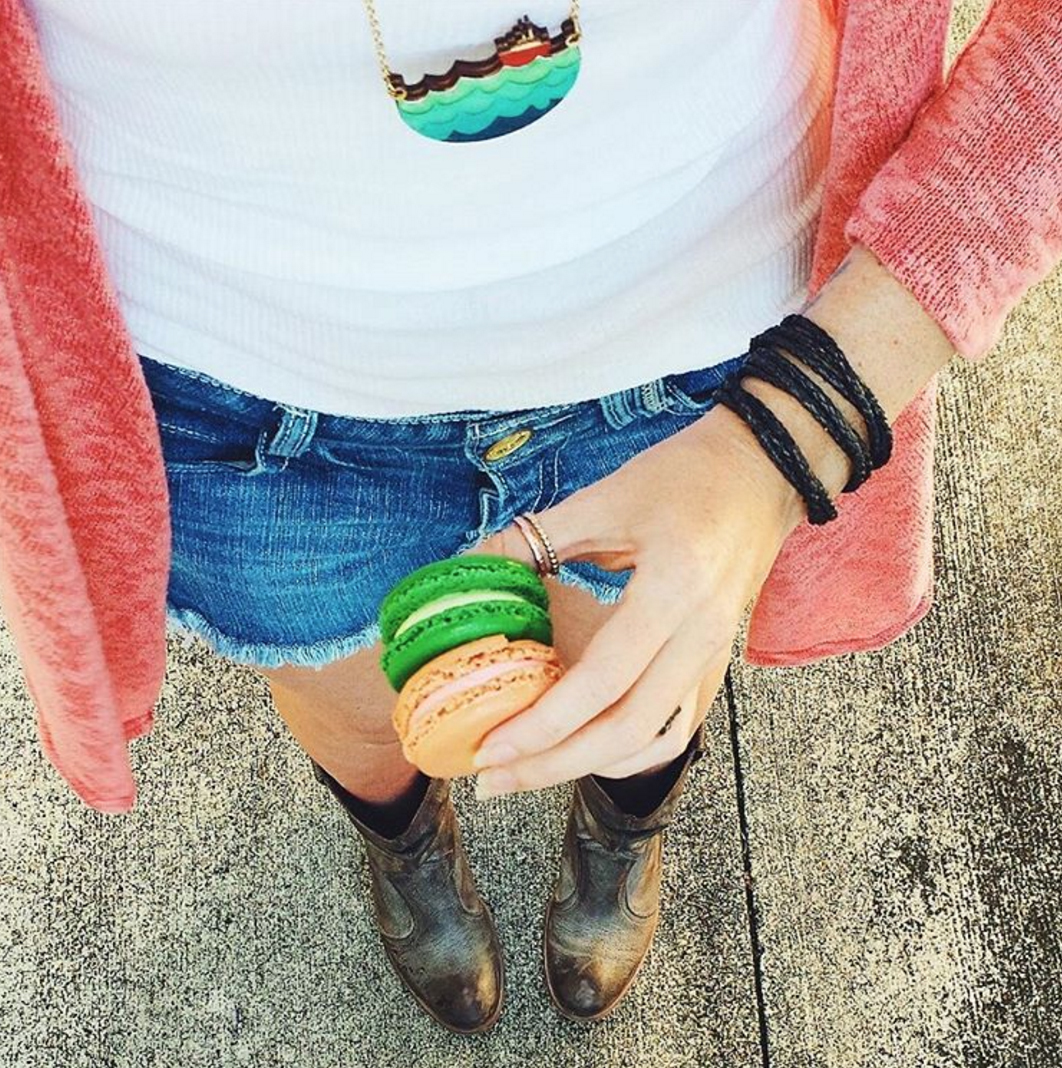 So the other day I kinda matched my dessert to my outfit. Not deliberately, I swear. As I was picking up some macarons for my daughter's 10th birthday (yes, she wanted macarons, not cake) I sneaked a couple for myself, to test, you know quality control.
As I was looking at my two chosen flavors I noticed that they kinds matched my look. They say don't "eat with your eyes" but in this case it worked out beautifully.
Oh and if you are looking for some amazing macarons on the island check our La Tour. Ah-mazing!
La Tour
http://latourcafe.com/macaron-flavors/
Shop the look here.