I bet you've started to see these posts popping up on Instagram. People's best nine of 2017 (according to likes) neatly arranged in a grid. This year, I decided to not only share my best nine of 2017, but also breakdown each image with a little behind-the-scenes blurb. Just a fun way to sum up a few moments from 2017. Here we go!
This post contains some affiliate links. This means that Aloha Lovely may receive a small commission if you decide to purchase any of the linked products or services. Please know that we only recommend products and services that we personally use and trust. Mahalo.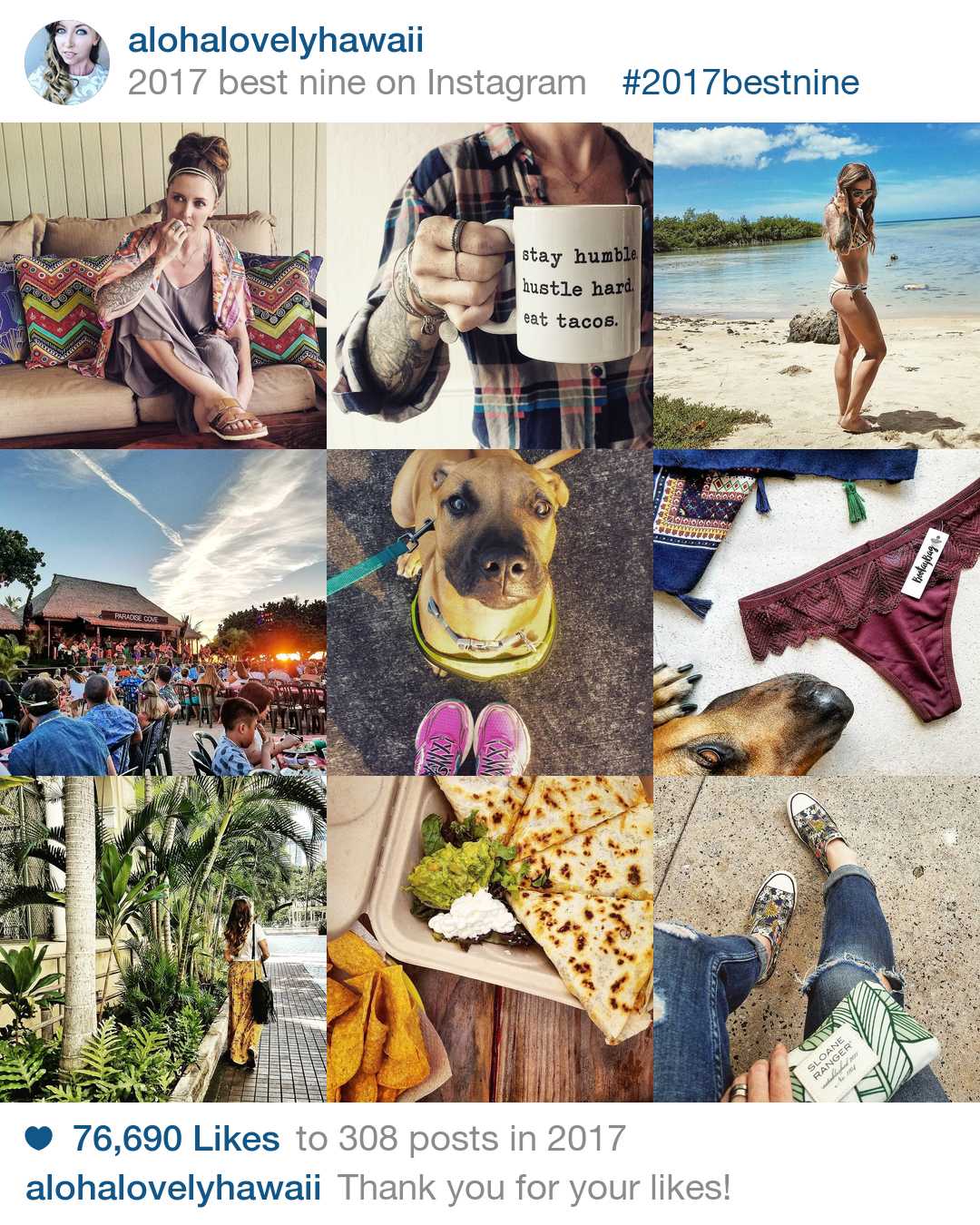 1. An #OOTD post of one of my comfiest outfits. Featuring a long flowy dress, tribal kaftan, and my favorite pair of rose gold Birkenstocks. Just add a super messy hair bun to complete this hippy look, lol.
I can't seem to find the exact same Rose Gold Birks but here is a pair with a darker sole.
You can find this Love Stitch Maxi Dress here. So many other colors too!
The cute headband is from rePurpose Accessories where items are handmade by refugees from used clothing and fair trade fabrics. All profits are donated to fight human trafficking. Pretty awesome right?
---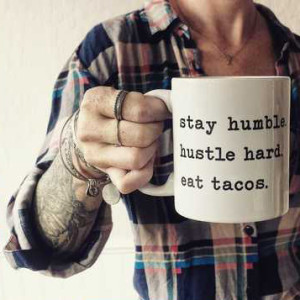 2. The humble hustle tacos mug. My absolute best selling mug in the shop. I really need to design some new pieces. It's hard to prioritized how to build content across the brand but it's something I am going to try and streamline better in the new year.
---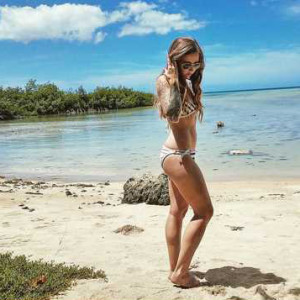 3. I picked up this crochet bikini from Target just before Forth of July and it was a great find! Flattering, comfortable and on sale! Unfortunately it's no longer up on their site but there are so many other cute options.
Check out this green floral one. It's never too early to start stocking up.
Here's another one but with a cool mix of pattern and material. Seriously the possibilities are endless.
---
4. The Paradise Cove Luau is our favorite on Oahu. We took my parents during their Forth of July visit and I decided to finally post about our experience. Read all about the fun, games, entertainment and food! Definitely something to experience while visiting the Islands or even if you've lived here a long time.
---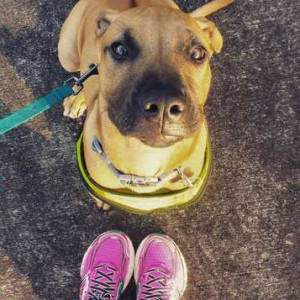 5. Awww, this guy just melts my heart! This is our Rhodesian Ridgeback Aza. He is 2 years old but still acts like a major puppy, well, a 100lb puppy! We go on daily morning runs together before I head out for work. He really motivates me to keep going, even on those days where I wanna skip a run, that face just reminds me that he needs it as much as I do. Love him!
---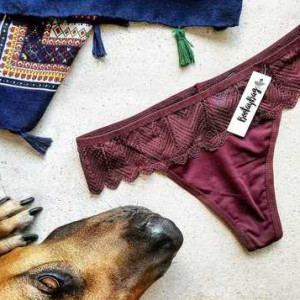 6. Cute! Another one with Aza in it! I can see why people might like it, lol. This was a little collab with BootayBag. They sent me a couple of pairs of undies in exchange for an Instagram post. Super fun to make this one work. (the original concept didn't include Aza but somehow he worked himself into the shot, lol!)
---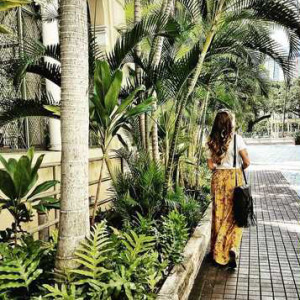 7. I took this shot while out wandering around Downtown Honolulu. Just me, myself and I working on building up a library of images for Aloha Lovely. I shot this using my tripod and remote shutter setup that I actually blogged about later on. Check out how I take my own blog photos here.
---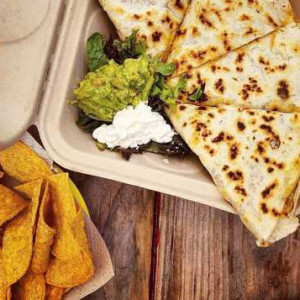 8. Ok, one of the best Mexican restaurants on the Island, and its a food truck! Located on the North Shore, Surf N' Salsa is one of our favorite places to hit up after a day at the beach. Everything there is amazing! Just be prepared to sit back and relax as everything is made from scratch. Yum!
---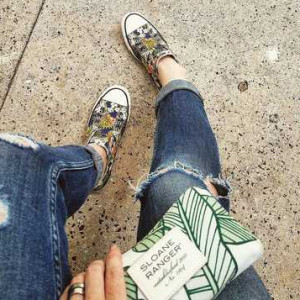 9. A few of my favs in this style post. You can definitely tell that I love me some tropical vibes. You can find my Sloane Ranger Wallet here and a similar style of Converse Chuck Taylors here. Also featured are my favorite pair of Zara jeans.
Have you found out what your Best Nine of 2017 are yet? Find out here and share it with me in the comments. I hope you all have an amazing New Year. Aloha!
You like? Pin me!