I am pretty simple when it comes to my beauty routine. I typically play up a more natural look with a subtle smokey eye and a bit of mascara. I'm a less-is-more kinda gal and try to stick with what I know (which is pretty basic). I thought I would share some of my everyday go-to products. These are items I consistently need to replenish.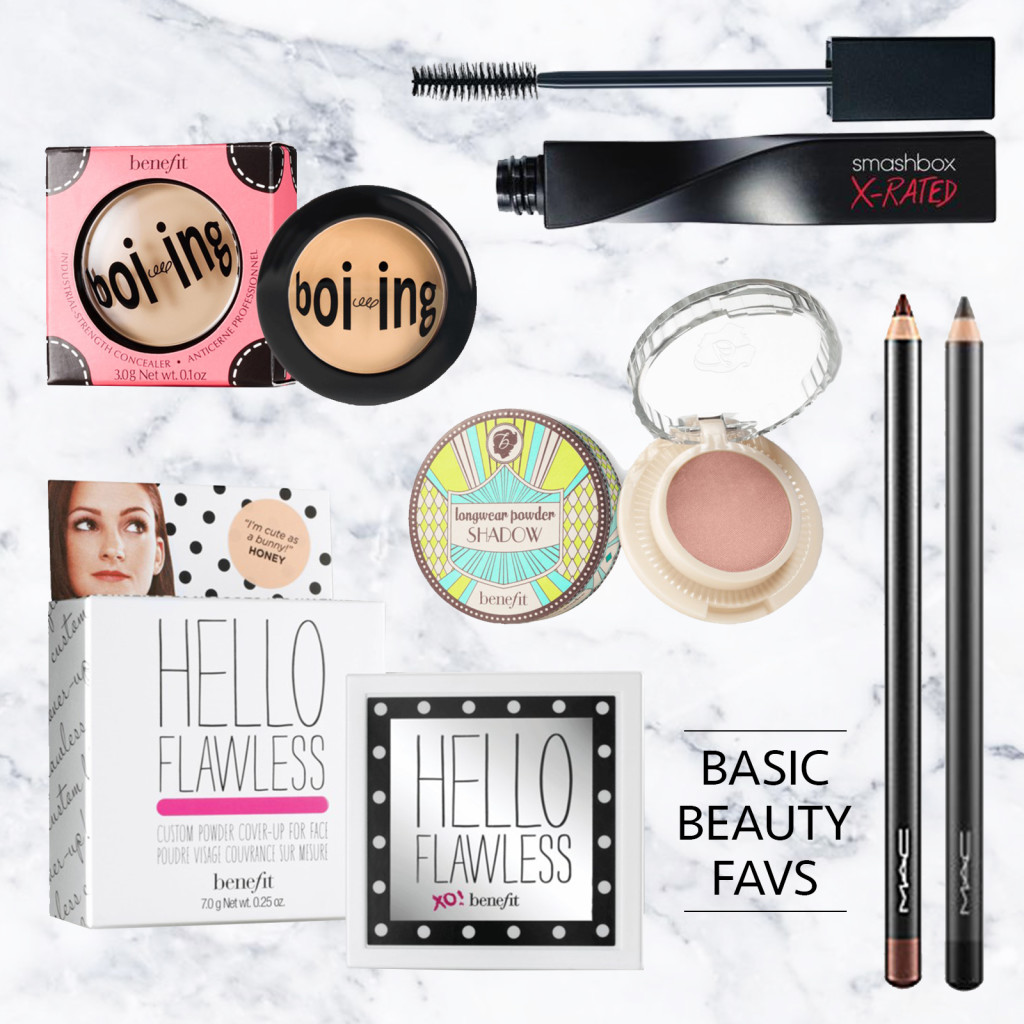 (contains affiliate links)
Hello Flawless Powder Foundation
I use this light foundation powder everyday. It does a fantastic job of evening out my skin tone. I don't use any other foundation product. This is enough.
Boi-ing Concealer
This concealer is perfect for under eye coverage as well as blemishes. Pairs great with Hello Flawless. It goes on really smooth and is lightweight.
Longwear Powder Shadow
This is a great neutral matte shadow. It gives a great base to blend in a kohl eyeliner to create a subtle smokey eye. Lasts all day without creasing.
Mac Kohl Eyeliner
I use this eyeliner daily. Sometimes only on my top lid and then smudge/blend it to create a sort of smokey look. Go as dramatic or subtle as you want.
Smashbox X-Rated Mascara
Fantastic, easy to handle mascara. Go as dramatic as you want, just keep layering. I have really light eyelashes so mascara is a must have for me.
See a few more favs below. What are some of your go-to, everyday beauty products?