My favorite way to beach is to beach n' lunch. No matter where on the island we decide to venture, its almost always a packaged trip. Beach (or hike or whatever activity) of choice paired with somewhere fantastic to eat in the same general area. We'll have a light breakfast and try to head out early to avoid any sort of weekend traffic.
My sister was visiting from Boston last week and I knew I wanted to take her out to one of our favorite beach n' lunch spots on the westside of the island. If you are looking to float around on a ridiculous floatie in calm lagoon water and stuff your face with some fantastic Puerto Rican food, this matchup is for you.
First stop, Pokai Bay.
A protected lagoon, Pokai Bay is ideal for swimming, SUP and young keiki. The water is warm and the sand is soft. It doesn't get too crowded and the view is amazing. Enjoy the pristine water and you might just find yourself swimming with a pod of dolphins.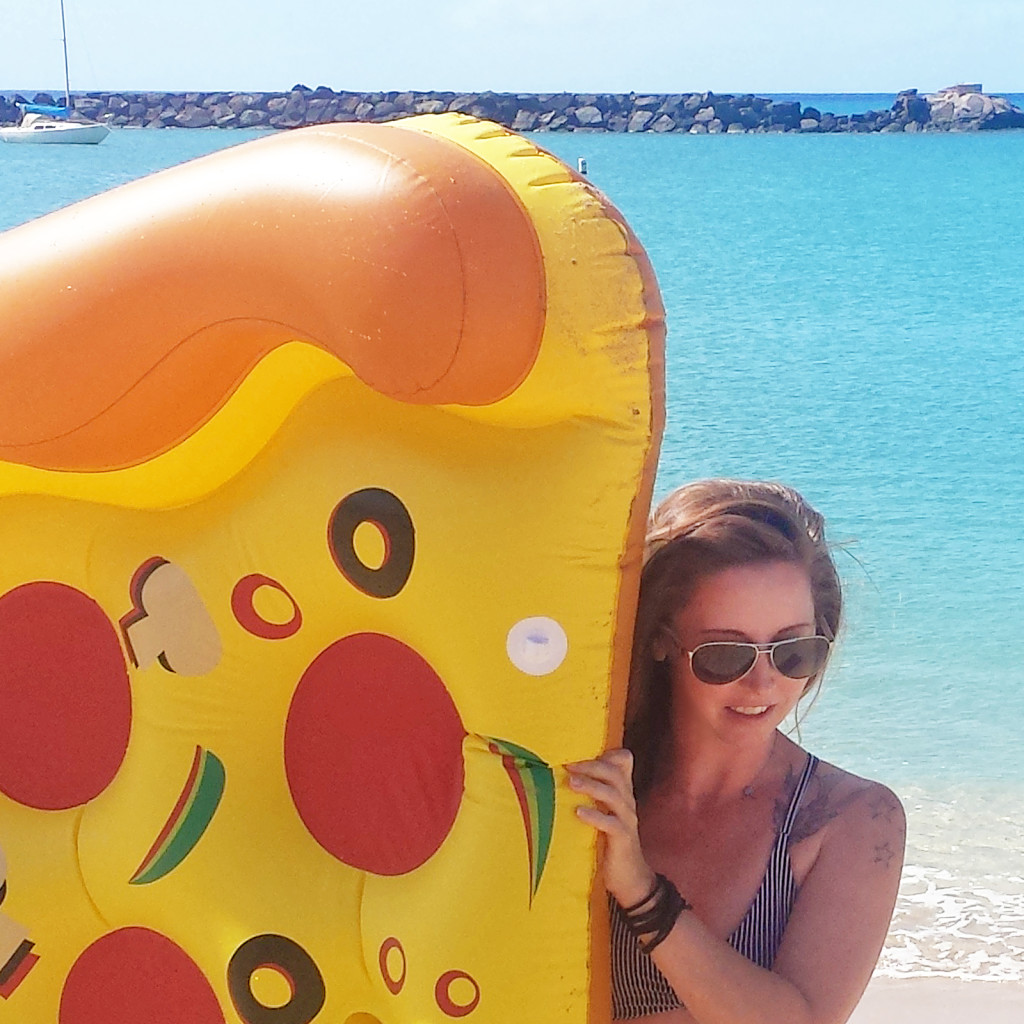 (Don't forget your ridiculous floatie)
After spending a couple of hours on the beach its time to eat. A few blocks away from the bay is an amazing little restaurant called Coquitos. The place is pretty small and easy to miss so keep a look out on your left. It is truly adorable.
I highly recommend getting the shrimp mofongo, but everything on the menu is delish! My husband (who is Puerto Rican) and my mother-in-law both say this is the real deal as in authentic Puerto Rican cuisine. They make the type of food you fantasize about after you eat it. Make sure to get a side of sweet plantains and the tembleque for dessert.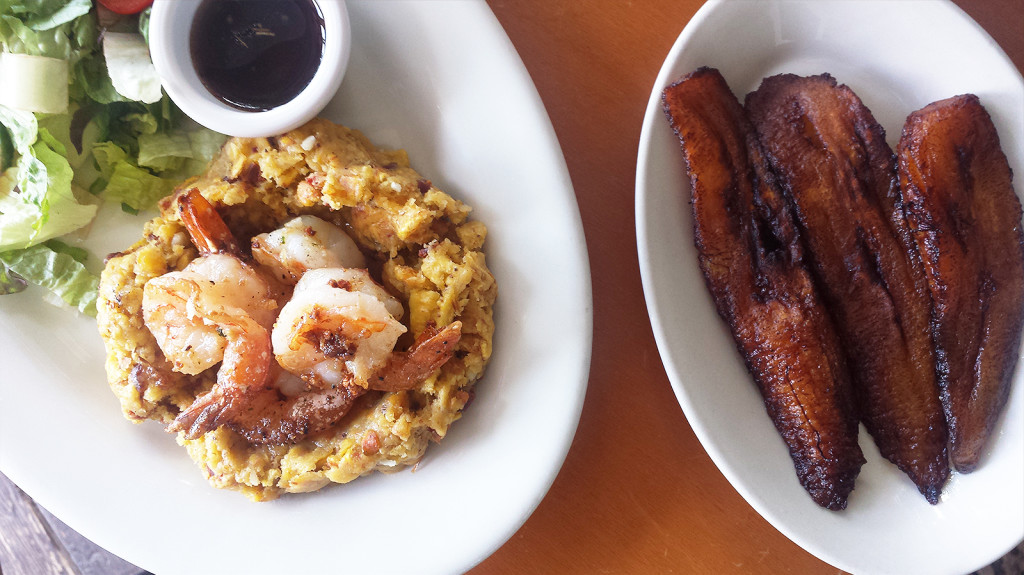 So there you go, a half-day adventure out to the westside of Oahu. Bring your favorite silly floatie and relax in the calm, blue lagoon surrounded by gorgeous scenery. Enjoy the chillness of Coquitos and fall in love with some authentic Puerto Rican grinds. No matter where you are on the island, this is worth the trip.
There are a lot of swimwear designers here in Hawaii. Lots of choices, wide range of quality and prices. In general, it's hard shopping for swimwear. I definitely have to be in the mood to go out shopping for swimsuits and if ordering online, you are taking a leap of faith that it will work out.
I have been eyeing bikinis from Fused Hawaii for a while now and finally decided to take the plunge and order one for myself. They are based on the Big Island, so it's not easy for me to head out in person to try on some bikinis. They had posted an amazing flash sale on Instagram that really left me no excuse.
I hopped on their site and mix and matched a top and bottom. I love mixing up patterns and being able to create a more custom set. They have some super cute options so it made it difficult to choose just one. I finally settled on this set.
My order arrived in a couple of days and first of all, it's so cute! Second, its so comfy. And third, and probably most importantly, I love how it fits. So total score, I am a fan. I usually wear swimsuits until they fall apart so soon enough I will be needing another set.
Check out these match ups. The possibilities are endless.
I will for sure order again from Fused Hawaii. Check them out at Fused Hawaii and support a local Hawaii business. Aloha!